Wyrd and Other Derelictions by Adam Nevill is available now from Ritual Limited.
Puzzle Box Horror may earn a commission when you buy through links on our site.
What's it like to be the first on the "scene of the crime"? What's it like to visit the living vacuum of traumatic events; places empty of humanity yet brimming with the electrified air of horrifying aftershock. Or maybe they're not so empty. Was that a thump upstairs? Did that shadow just move? Why is there a foot laying here, and where is the rest of the body? Is something out there?
This collection of derelictions (i.e. stories of abandonment) is experimental writing in its truest form. With each tale author Adam Nevill places us in a story post-climax, or a sort of unresolved or unfinished epilogue. Something truly devastating has happened in this setting, but all we're given are grim clues. There are no characters and no dialogue. Only descriptions of scenes and a narrative style that feels like someone is leading you through the chaos. You are intrigued, you are disturbed, and you're not quite sure what is going on.
The thing about such an approach to "storytelling" that Wyrd and Other Derelictions (2020) takes is that it's incredibly risky. It's automatically going to put most readers into a love-it-or-hate-it camp from the very first couple of stories. But the author is discerning enough to know that, and in fact he is intentionally playing with form and expression. There is an author's note at the back of the book where he explains the germ for the collection, and what other avenues of thought and experimentation came out of that. It's all very compelling, but does it work?
For me, at least, the answer is a strong yes! Both the wordsmith and the horror lover in me absolutely enjoyed what Nevill is trying to accomplish here, and I think he manages to knock it out of the park. The collection is a mashup of cult/alien/creature stories, all very strange and eerie in their telling. Though they follow a similar narrative style, they are all different enough to stand on their own. Each has at least one scene (usually the ending) that will haunt me for a long time. The writing is wonderfully descriptive and engaging; a vivid prose style that carries the brunt of the ploy and does it well, even without characters and even without dialogue.
All the stories were gems in my opinion, and I loved them all for different reasons. To rank them would be to degrade them, but there are some that stand out particularly to me are. "Hippocampus" is the story of cargo freight adrift in the stormy sea; the crew are in various states of dismemberment and something squirmy is lurking below deck. In "Monument" an ancient burial chamber is unearthed and something is building pyres in the backyards of a suburban neighborhood. And finally, "Enlivened" depicts a ghastly scene of ritual mutilation followed by the exploration of a house, where something skitters and thumps amongst the dead.
My only complaint, though not a complaint really, is that the nature of the stories and the description-heavy writing style are such that each takes time to get through. They require slower reading and more processing. That's not a bad thing, but it does make reading them all back to back less of a satisfying endeavor. My recommendation would be to space them out over a period of weeks, or even one a month. They all deserve to ruminate in your mind, so give them the space to breath
Again, this is very much a love it or leave it collection. Many readers I trust absolutely hated it, while others were enamored by it. Clearly I'm in the second camp, but I'm curious to hear what others think. Either way I think it's safe to say that Adam Nevill has created something fairly unique and enticing in a genre that unfortunately abounds with cliché. And for that, at the very least, I'm grateful.
Advertisements

Wyrd and Other Derelictions by Adam Nevill is available now from Ritual Limited. Adam Nevill is an English writer of supernatural horror, most known for his book The Ritual.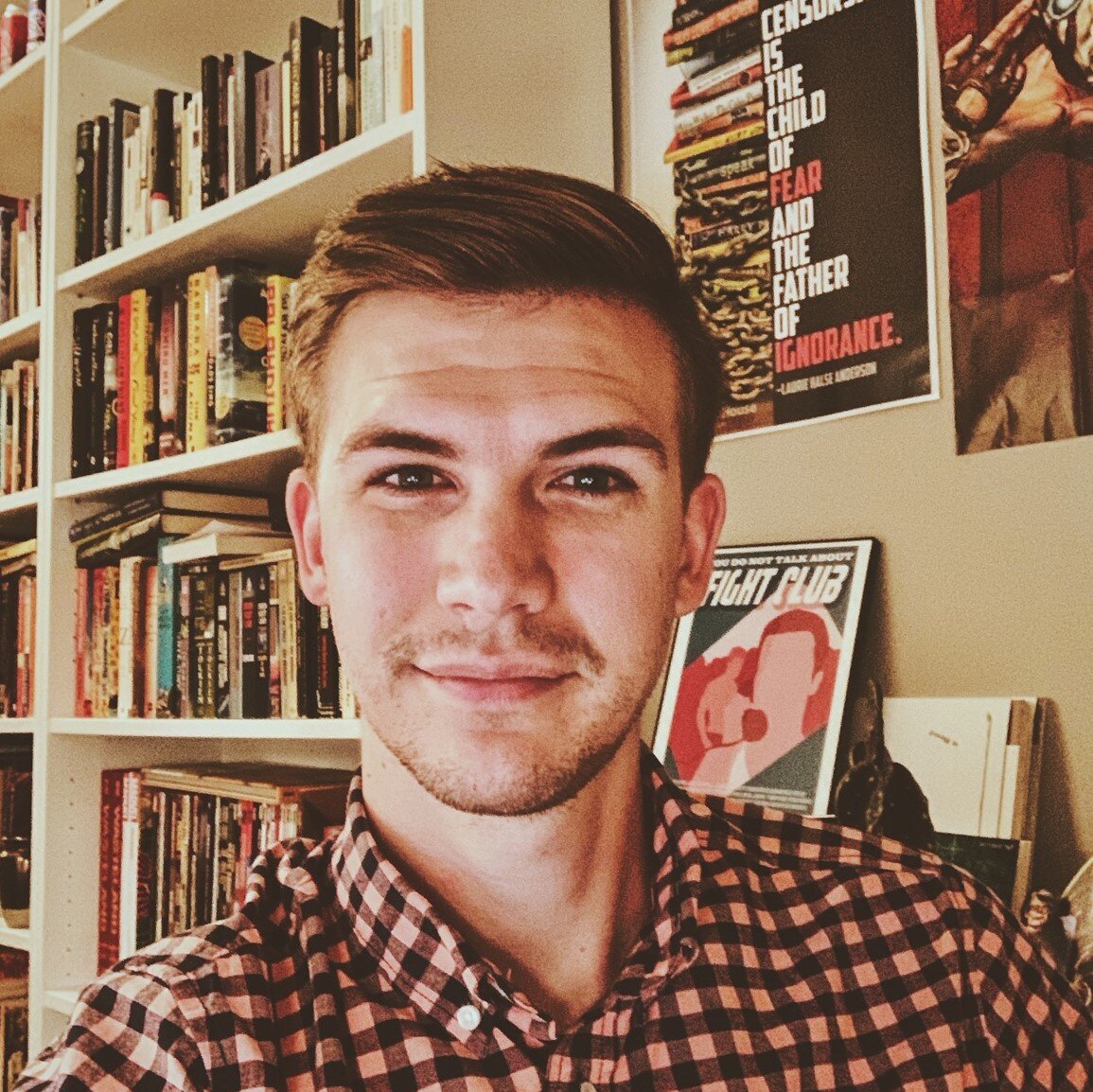 Ben's love for horror began at a young age when he devoured books like the Goosebumps series and the various scary stories of Alvin Schwartz. Growing up he spent an unholy amount of time binge watching horror films and staying up till the early hours of the morning playing games like Resident Evil and Silent Hill. Since then his love for the genre has only increased, expanding to include all manner of subgenres and mediums. He firmly believes in the power of horror to create an imaginative space for exploring our connection to each other and the universe, but he also appreciates the pure entertainment of B movies and splatterpunk fiction.
Nowadays you can find Ben hustling his skills as a freelance writer and editor. When he's not building his portfolio or spending time with his wife and two kids, he's immersing himself in his reading and writing. Though he loves horror in all forms, he has a particular penchant for indie authors and publishers. He is a proud supporter of the horror community and spends much of his free time reviewing and promoting the books/comics you need to be reading right now!