For many of us, the Halloween countdown starts as soon as fall rolls around. When the leaves turn orange and the darkness creeps in, it's the perfect time to cozy up with a scary story or a nail-biting horror movie. Now, with All Hallows' Eve just around the corner, I've put together this list of five bone-chilling stories to prepare you for the spookiest day of the year!
1. Pet Sematery by Stephen King
Stephen King has become one of the modern world's most celebrated authors, publishing over 60 novels in his lifetime. He can terrify even the hardiest of horror readers with his hauntingly vivid settings, convincing characters, and unexpected twists — and the 1983 novel Pet Sematary is hailed by fans as one of his best.
It begins innocently enough, with the Creed family moving to a quiet town in Maine. Little do they know, their new house sits near an ancient animal burial ground — where the bite is much worse than the bark. When the family cat gets run over, only to return the next day acting strangely, the Creed family and the reader know that things are about to get very freaky.
2. Frankenstein by Mary Shelley
One of the most famous horror books of all time, Mary Shelley's Frankenstein is the source of many a bolt-necked costume — but how many know the original tale? When Shelley wrote this novel, her goal was to "speak to the mysterious fears of our nature… to make the reader dread to look round, to curdle the blood, and quicken the beatings of the heart."
Two centuries later, she's clearly succeeded: just about everyone recognizes the name Frankenstein. While it's commonly associated with the half-dead, half-alive humanoid monster, Frankenstein carries the name of the scientist behind the creation, Dr. Victor Frankenstein — who must choose between his life's work and the safety of humanity. That said, to really appreciate the nuanced terrors of this classic Gothic novel, one simply has to read it.
3. 30 Days of Night by Steve Niles and Ben Templesmith

30 Days of Night is a three-issue horror comic by Steve Niles and Ben Templesmith that's guaranteed to keep you awake… and petrified. When the small town of Barrow, Alaska is plunged into a midwinter month of darkness, the area becomes a hunting ground for a group of bloodthirsty vampires — and its residents must fight like hell to survive.
Templesmith's illustrations bring Niles' words to visceral life, a no-holds-barred portrayal of the graphic violence and gore throughout the story. Though none of the stories on this list are exactly easy reading, take heed that 30 Days of Night is not for the faint of heart.
4. Fledgling by Octavia E. Butler

Though best known as a sci-fi author, Octavia Butler has also conjured up many multi-layered horror stories to make your skin crawl. Fledgling is a perfect example — this thrilling novel tackles issues of race and identity under the guise of a sinister vampire plot.
The story kicks off with immediate suspense, as a young girl named Shori wakes up with no knowledge of who or where she is. It only gets more disturbing as she discovers that she's actually a 53-year-old vampire, wanted dead by an unknown figure. Though aware it could lead to her own demise, Shori is desperate to find out more about her past and identity — and as she goes from fledgling to full-on vamp, she finds that the only one she can trust is herself.
5. Scary Stories to Tell in the Dark by Alvin Schwartz

For anyone who loved sitting 'round a campfire as a kid and sharing urban legends passed down through generations, Scary Stories to Tell in the Dark is just the chill-inducing companion you'll need for Halloween. Compiled by editor Alvin Schwartz, this book includes some of the most harrowing short stories ever told.
Many have questioned its classification as a children's book — and rightly so. From haunted houses to people getting eaten by worms, the descriptions and illustrations may leave you a little queasy. However, if you're looking for a bit of nostalgia with your Halloween reading, then this is the book for you.
Whether you're planning to spend your night trick-or-treating or under the blankets with hot cocoa and a scary movie, I hope that these spooky stories have gotten you into the Halloween spirit. Have a hauntingly good one!
Guest post by Savannah Cordova from Reedsy – Twitter / Instagram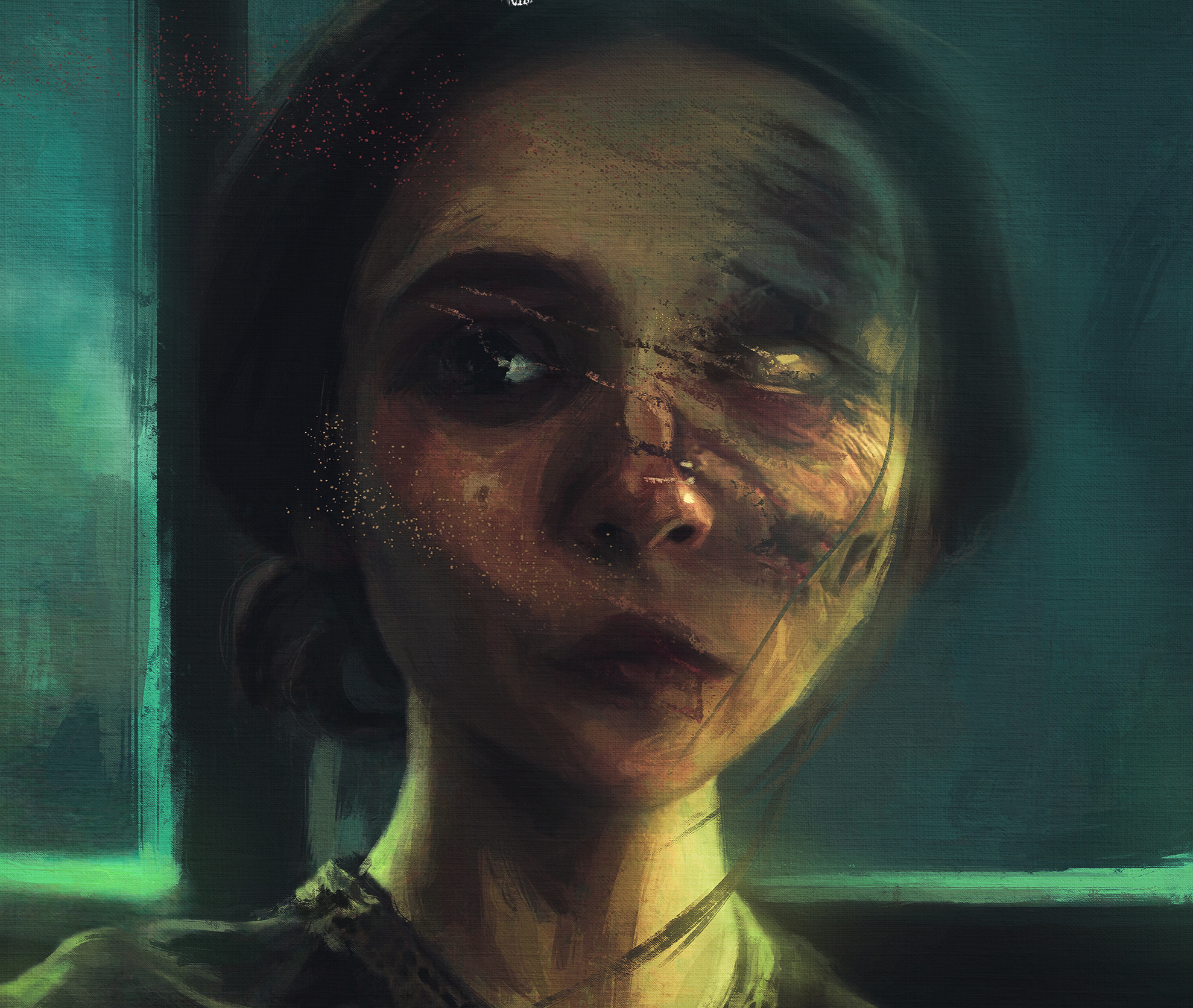 Tritone's love of horror and mystery began at a young age. Growing up in the 80's he got to see some of the greatest horror movies play out in the best of venues, the drive-in theater. That's when his obsession with the genre really began—but it wasn't just the movies, it was the games, the books, the comics, and the lore behind it all that really ignited his obsession. Tritone is a published author and continues to write and write about horror whenever possible.