Nightmare on Elm Street and Freddy Krueger References and Cameos
Freddy Krueger has become a horror legend. With all of his glory and notoriety, he has paved the way for cameo appearances for life not only for himself but also for the franchise as a whole. Nightmare on Elm Street, Freddy Krueger, and his claw are referenced or found in a number of other horror movies, paying homage to the original horror masterpiece and its creators. After all, the horror movie genre would never be what it is today if it had not been for the smooth talking, charismatic slasher that is Freddy Krueger!
Movies that Reference Freddy Krueger or the Nightmare Franchise
Without further ado, here is the up-to-date list of other movies which reference the Nightmare on Elm Street franchise, or Freddy Krueger directly.
Bride of Chucky
The Bride of Chucky decided to go all out and highlights a number of killer artifacts within the evidence locker. Jason Voorhees and Michael Myer's masks, Leatherface's chainsaw, and Freddy Krueger's glove are all present.
Evil Dead 2: Dead by Dawn
Freddy's glove can be seen above the door within the tool shed. This was a homage paid to Wes Craven, and also a response to Craven putting up an Evil Dead (director: Sam Raimi) poster in the room of a Nightmare on Elm Street scene. Hilariously enough, this was a response to Sam Raimi putting up a Hills Have Eyes (1977) poster in another movie. Director easter eggs are awesome.
Friday the 13th Part VI: Jason Lives
A generalized reference to the Nightmare on Elm Street (and Freddy Krueger) story line is made in form of a little girl named Nancy (main character, first, third, and seventh films) complaining about a nightmare monster trying to kill her in her dreams.
It
The 2017 remake of the popular Stephen King film about a derranged child killer clown hosts homage to Freddy Krueger and the Nighmare franchise by playing Nightmare on Elm Street 5: The Dream Child in a in-movie movie theatre in Derry. There is also a movie poster of the same flick. The movie It was set in 1989, the same year Nightmare on Elm Street 5 was released.
Jason Goes to Hell: The Final Friday
Freddy Krueger's glove makes a cameo appearance grabbing hold of Jason's mask at the end of the film.
Ready Player One
A reference to Freddy is made in the trailer for the 2018 film, where Freddy is annihilated as he jumps towards one of the players in the movie.
Scream
Wes Craven has directed a number of horror films and projects, including Scream (1996). Wes Craven himself can be seen making a cameo in the movie as a janitor who wears Freddy Krueger-like clothing (fedora and sweater). His name is even Fred!
Other References and Mentions
Bloody Rage (Video Game)
Freddy Krueger is a playable character alongside Jason Voorhees.
Call of Duty: Black Ops (Video Game)
Freddy Krueger / Robert Englund is a playable character on a map called "Call of the Dead." He is caught saying some of Freddy's most notable catchphrases, including "I am your worst nightmare!"
Dead by Daylight (Video Game)
Freddy Krueger is a downloadable character (currently paid content via expansion pack). Freddy Krueger's Springwood elementary school is a map that was released with the same expansion pack (though this was a free edition). Also, Quentin Smith, the male protagonist from the movie remake in 2010, was also added to the game.
DJ Jazzy Jeff and The Fresh Prince (Song)
The hip hop team produced a song called "A Nightmare on My Street" which was inspired by the Nightmare on Elm Street series and had Freddy on the cover. The track even included a Freddy-like murder scene and modified catchphrase "I'm your DJ now, Princey!"
Everybody Hates Chris (TV)
In one episode of Everybody Hates Chris, Malvo threatens Chris, asking him to give back his gold chain, or he would be there when he least expected it. Malvo goes on to explain he'd show up even in his dreams. Later in the episode, Malvo shows up in a Freddy Krueger-like outfit, complete with a Fedora, green and red sweater and even a glove.
Family Guy (TV)
Episode "The Splendid Source" features a scene where Quagmire hires Freddy Krueger to visit Peter in his dreams and deliver a message. When Peter wakes he exclaims "When you poop in your dreams, you poop for real!"
Fresh Prince of Bel-Air, The (TV)
In the episode "Mistaken Identity," Will dons a latex Freddy Krueger mask and scares Carlton in Mr. Furth's car.
High Fructose Adventures of Annoying Orange, The (TV)
The Teddy Juicer episode is a Freddy Krueger parody.
Mortal Kombat 9 (Video Game)
Freddy Krueger is a downloadable character.
Mucha Lucha (TV)
A wrestler known as Misterioso Grande is mythed to be able to steal another wrestler's mask in the dreamworld if he defeats them.
R.L. Stine's Goosebumps (Book)
"A Nightmare on Clown Street" is a book by R.L. Stine, a popular children's horror author. The book is meant to refer to the first Nightmare on Elm Street movie.
Robot Chicken (TV)
Freddy Krueger appears in a couple of episodes including "That Hurts Me" and also "I Love Her." Awesomely, the voice of the Dream Demon in one of the skits was loaned by Spencer from Freddy's Dead: The Final Nightmare (aka actor Breckin Meyer).
Simpsons, The (TV)
A cameo made by Robert Englund's voice can be found in Simpsons episode "Treehouse of Horror IX," by which Freddy Krueger is seen with Jason on a couch complaining about how late the Simpsons are to the party. Freddy is also seen among Moe's band of ghouls in the same episode.
South Park (TV)
Freddy Krueger makes a cameo in the episodes "Imaginationland Episode II" and "Insheeption."
Weird Al (Song)
Weird Al Yankovic sings "And he slashed up Dasher just like Freddy Krueger" in his "The Night Santa Went Crazy" song.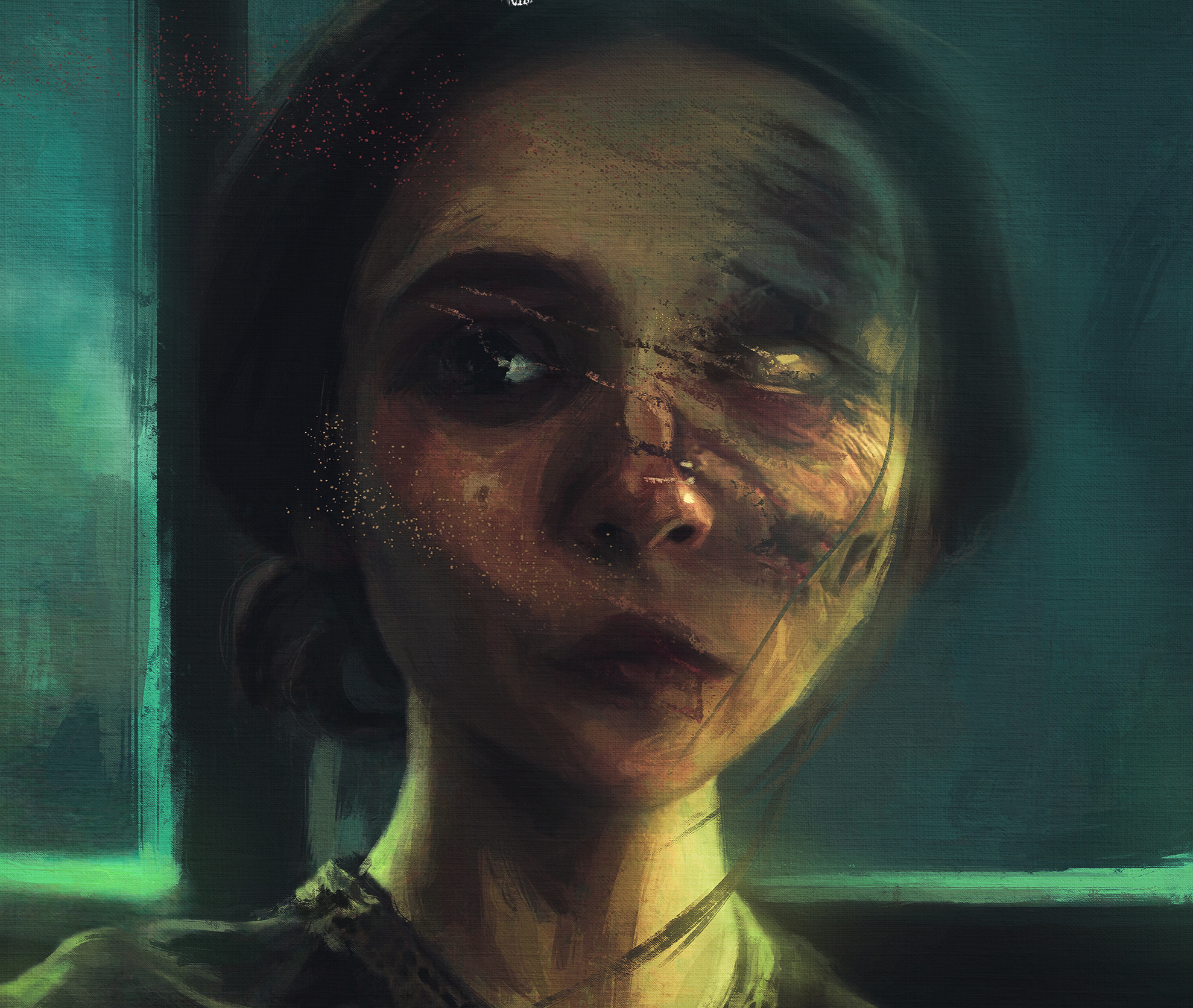 Tritone's love of horror and mystery began at a young age. Growing up in the 80's he got to see some of the greatest horror movies play out in the best of venues, the drive-in theater. That's when his obsession with the genre really began—but it wasn't just the movies, it was the games, the books, the comics, and the lore behind it all that really ignited his obsession. Tritone is a published author and continues to write and write about horror whenever possible.