Puzzle Box Horror's book recommendation of the week is Crossroads by Laurel Hightower.
Laurel Hightower grew up in Kentucky, attending college in California and Tennessee before returning home to horse country, where she lives with her husband, son and two rescue animals, Yattering the cat (named for the Clive Barker short story) and Ladybug the adorable mutt. She loves discovering new favorite authors, and supporting the writing and reading community. A bourbon and beer girl, she's a fan of horror movies and true life ghost stories. Whispers in the Dark is her first novel, though there are always more in the pipeline, and she loves researching anything horror related. She can usually be found working on the next project into the wee hours, sometimes as late as ten at night, as long as her toddler allows.
SYNOPSIS
How far would you go to bring back someone you loved?
When Chris's son dies in a tragic car crash, her world is devastated. The walls of grief close in on Chris's life until, one day, a small cut on her finger changes everything.
A drop of blood falls from Chris's hand onto her son's roadside memorial and, later that night, Chris thinks she sees his ghost outside her window. Only, is it really her son's ghost, or is it something else—something evil?
Soon Chris is playing a dangerous game with forces beyond her control in a bid to see her son, Trey, alive once again.
Reviews
"Crossroads is a gripping, deeply emotional ride. From its very first sentence to its shattering finale, this novella held me spellbound. If you aren't reading Laurel Hightower, you're missing out on one of horror's brightest rising stars."

Jonathan Janz, author of The Raven and Children of the Dark
"Grief addicts unite! This book should come with a free therapy session, or at the very least a box of tissues. What a heavy read. I could feel the sorrow and pain coming off the pages as I read, and after finishing it I was completely wrecked. Overall this is an incredible novella, and one of my favorite reads of the year so far!"

Ben (@reading.vicariously)
To read the full review, click here!
Crossroads by Laurel Hightower is available now at Horror Hub Marketplace.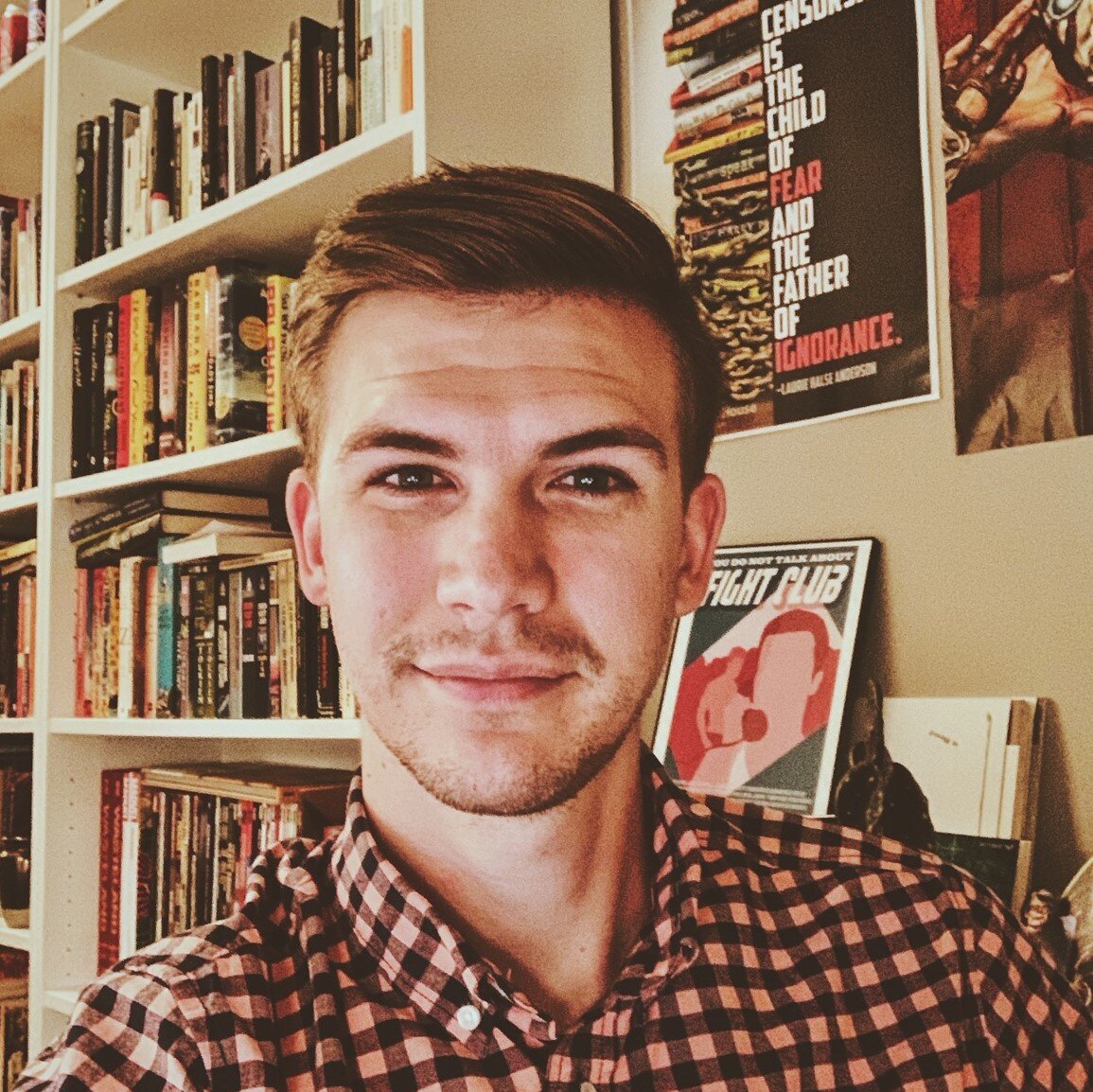 Ben's love for horror began at a young age when he devoured books like the Goosebumps series and the various scary stories of Alvin Schwartz. Growing up he spent an unholy amount of time binge watching horror films and staying up till the early hours of the morning playing games like Resident Evil and Silent Hill. Since then his love for the genre has only increased, expanding to include all manner of subgenres and mediums. He firmly believes in the power of horror to create an imaginative space for exploring our connection to each other and the universe, but he also appreciates the pure entertainment of B movies and splatterpunk fiction.
Nowadays you can find Ben hustling his skills as a freelance writer and editor. When he's not building his portfolio or spending time with his wife and two kids, he's immersing himself in his reading and writing. Though he loves horror in all forms, he has a particular penchant for indie authors and publishers. He is a proud supporter of the horror community and spends much of his free time reviewing and promoting the books/comics you need to be reading right now!