Puzzle Box Horror's book recommendation of the week is Hell on Mars by JZ Foster and Justin Woodward. This is the first book in Reality Bleed, their ongoing sci-fi horror series.
Born and raised in Ohio, JZ Foster moved to South Korea after college and lived there for 8 years, running a small English school, marrying a Korean woman and having a baby. Since returning to the U.S., he's launched his writing career and three series. Justin M. Woodward lives in Headland, Alabama with his wife and two small boys, Nathan and Lucas. He is the author of three novels and dozens of short stories. Both are making a name for themselves in the sphere of sci-fi horror authors.

SYNOPSIS: Something went wrong in the Mars Felicity Station. A gate to another reality was opened, and a mysterious alien plague threatens humanity. After communications with the station are cut, the crew of the Perihelion is sent to find out what happened. Outmatched and unprepared, they're forced to make war on this new enemy and rescue what remains of the survivors.
Rating: 5/5 Mutant Heads
"If you love science fiction and horror then this is THE BOOK for you."

Marcy (@MarcyReads)
"The monsters are scary as hell and the violence is explosive and bloody. If you're looking for an excellent sci fi horror action book, look no further."

Matt (@teamredmon)
"Characters were believable, the danger felt real, my heart was drumming a thousand beats a minute, and I was left with a cliffhanger that made me want to flip a table!"

Nina (@the_wandering_reader)
"Basically this book blends together the best parts of Doom, The Thing, Aliens, Event Horizon, Dead Space, and Stranger Things (all of which I love so much). Maybe I should knock off points for copying some, but I was just having too much FUN to care! Really though it manages to still stand alone as it's own exciting entity, full of exhilarating action sequences, grotesque monsters, and great character development."

Ben (@reading.vicariously)
To read the full review, click here!
Hell on Mars by JZ Foster and Justin Woodward is available now.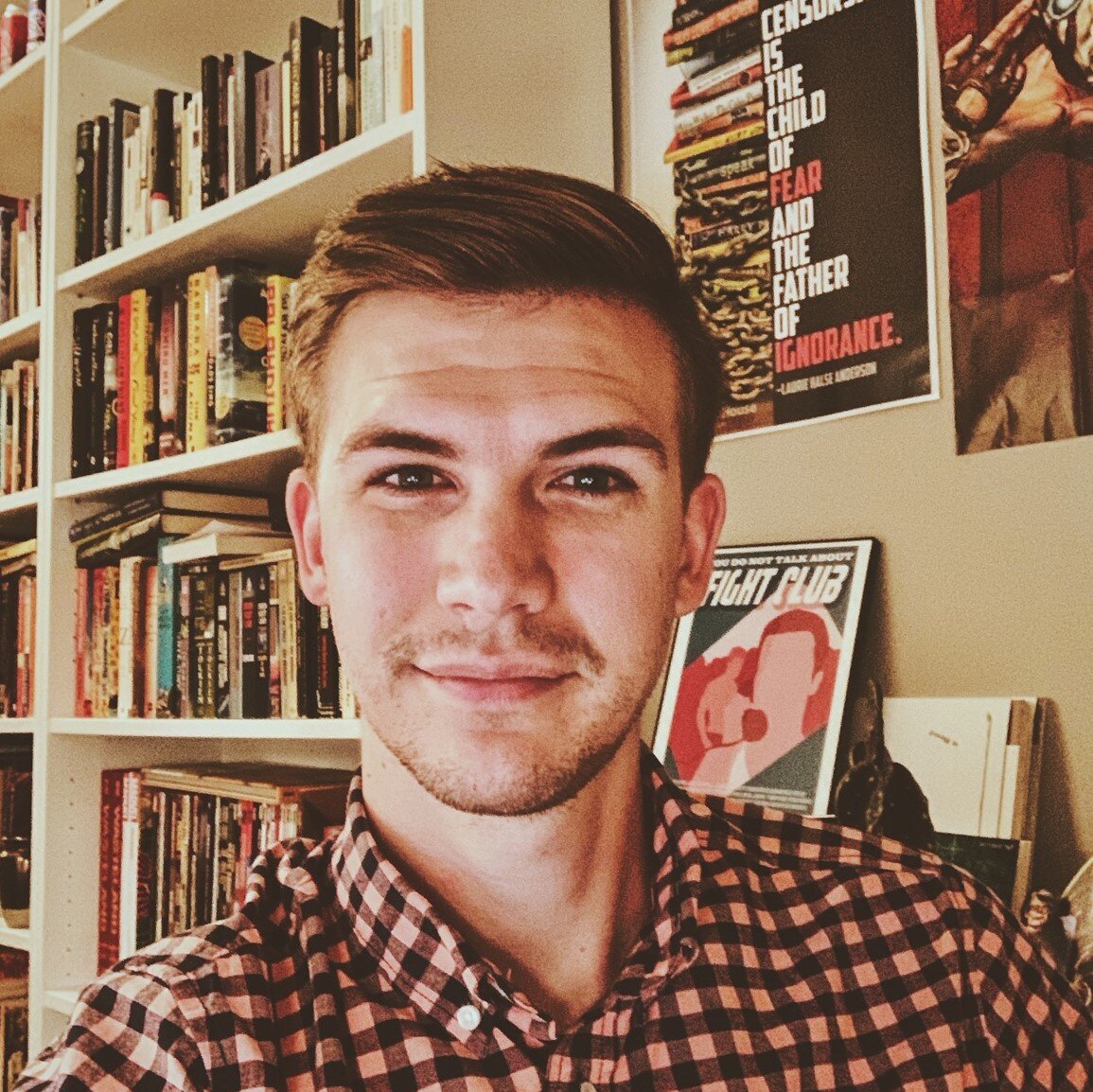 Ben's love for horror began at a young age when he devoured books like the Goosebumps series and the various scary stories of Alvin Schwartz. Growing up he spent an unholy amount of time binge watching horror films and staying up till the early hours of the morning playing games like Resident Evil and Silent Hill. Since then his love for the genre has only increased, expanding to include all manner of subgenres and mediums. He firmly believes in the power of horror to create an imaginative space for exploring our connection to each other and the universe, but he also appreciates the pure entertainment of B movies and splatterpunk fiction.
Nowadays you can find Ben hustling his skills as a freelance writer and editor. When he's not building his portfolio or spending time with his wife and two kids, he's immersing himself in his reading and writing. Though he loves horror in all forms, he has a particular penchant for indie authors and publishers. He is a proud supporter of the horror community and spends much of his free time reviewing and promoting the books/comics you need to be reading right now!
Advertisements