Puzzle Box Horror's book recommendation of the week is Jennifer Strange by Cat Scully.
Cat Scully is the author-illustrator of the queer young adult horror series Jennifer Strange, pitched as Scary Stories to Tell in the Dark meets Evil Dead. She's best known for her world maps, which have been published with Random House, Simon and Schuster, and Sourcebooks. When she's not writing and illustrating books, Cat works in video game development for the Deep End Games on their next title Romancelvania.
Synopsis
Fifteen-year-old Jennifer Strange is the Sparrow, cursed with the ability to give ghosts and demonic spirits a body – a flesh and blood anchor in the mortal world – with the touch of her hand. When a ghost attacks her high school and awakens her powers, her father dumps her unceremoniously in the care of her estranged older sister Liz, leaving only his journal as an explanation. Drawn to the power of the Sparrow, the supernatural creatures preying on Savannah, Georgia will do anything to receive Jennifer's powerful gift. The sisters must learn to trust each other again and uncover the truth about their family history by deciphering their father's journal…because if they can't, Jennifer's uncontrolled power will rip apart the veil that separates the living from the dead.
Reviews
"JENNIFER STRANGE is a gruesomely fun, demon-infested YA romp in which two teenage sisters learn and ply the family's secret demon-fighting trade. A promising debut."

Paul Tremblay, author of A Head Full of Ghosts and Survivor Song
"This debut novel is overflowing with sardonic wit and memorably feisty (and satisfyingly angry) female protagonists…It's clear this is a story that has more to come, and horror buffs will happily anticipate the next volume."

The Bulletin of the Center for Children's Books
"Wow, I had SO much fun with this book! There's an element of mystery to it right from the beginning, but then it also turns fairly gruesome and horrifying very early on. It reads like a typical YA book, so I was actually caught off guard (in the best way) by the brutality and pulse-pounding scares of our protagonist's first major paranormal encounter. It's violent, it's instantly memorable, it lasts for three glorious chapters, and it instantly hooked me into the book. From that point on reading this was pure bliss."

Ben Long, reviewer at @reading.vicariously
To read the full review, click here!
Jennifer Strange by Cat Scully is available now at Horror Hub Marketplace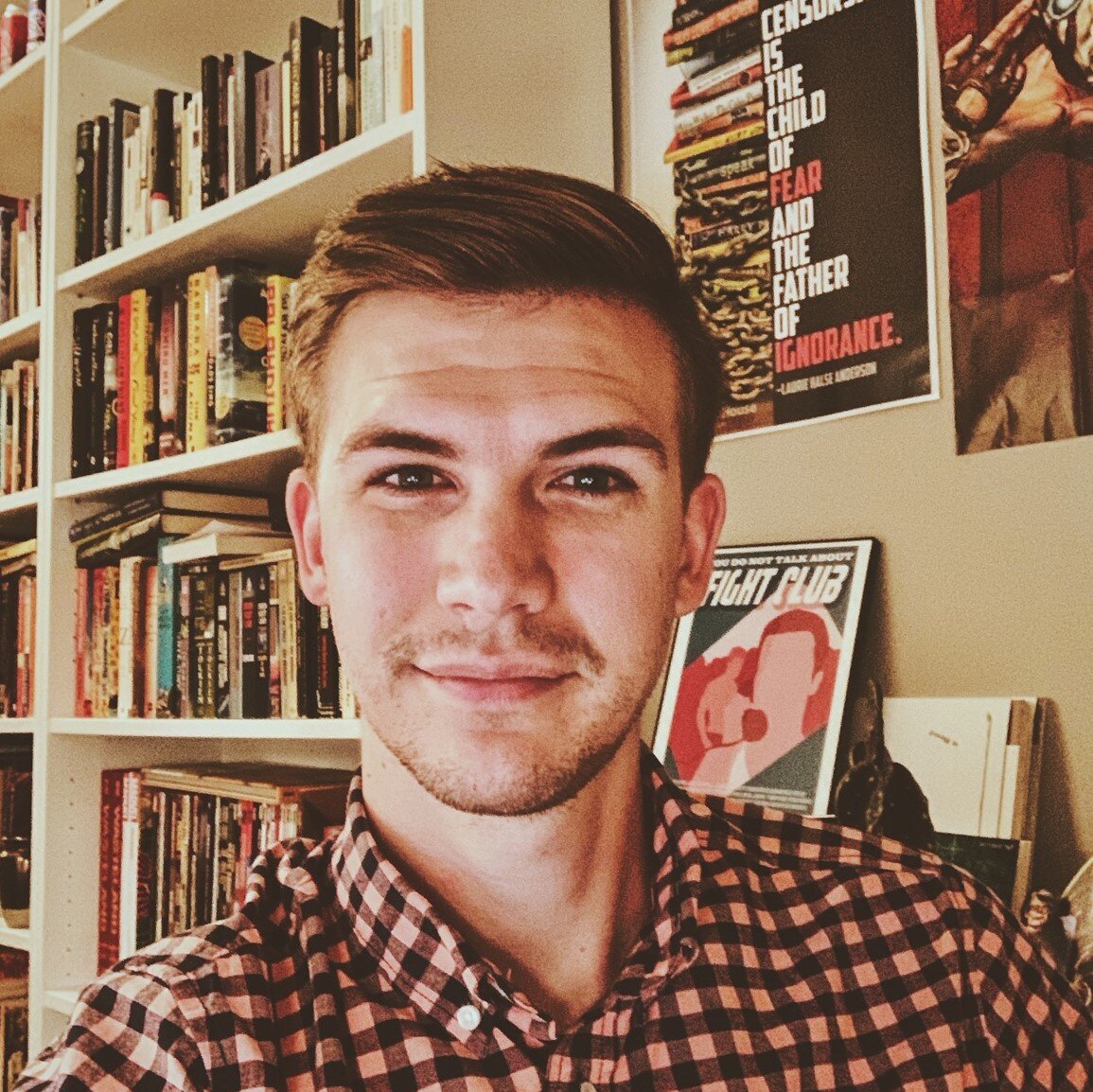 Ben's love for horror began at a young age when he devoured books like the Goosebumps series and the various scary stories of Alvin Schwartz. Growing up he spent an unholy amount of time binge watching horror films and staying up till the early hours of the morning playing games like Resident Evil and Silent Hill. Since then his love for the genre has only increased, expanding to include all manner of subgenres and mediums. He firmly believes in the power of horror to create an imaginative space for exploring our connection to each other and the universe, but he also appreciates the pure entertainment of B movies and splatterpunk fiction.
Nowadays you can find Ben hustling his skills as a freelance writer and editor. When he's not building his portfolio or spending time with his wife and two kids, he's immersing himself in his reading and writing. Though he loves horror in all forms, he has a particular penchant for indie authors and publishers. He is a proud supporter of the horror community and spends much of his free time reviewing and promoting the books/comics you need to be reading right now!