Puzzle Box Horror's book recommendation of the week is Sour Candy by Kealan Patrick Burke.
Hailed by Booklist as "one of the most clever and original talents in contemporary horror," Kealan Patrick Burke was born and raised in Ireland and emigrated to the United States a few weeks before 9/11. Since then, he has written five novels, among them the popular southern gothic slasher Kin, and over two hundred short stories and novellas, including Peekers, Blanky, Sour Candy, and The House on Abigail Lane, all of which are currently in development for film and TV.
Most recently, he adapted his work to comic book format for four volumes of John Carpenter's Tales for a Halloween Night series of anthologies and contributed a short story to Mike Mignola and Christopher Golden's Hellboy: An Assortment of Horrors. He recently completed a new novel, Mr. Stitch, a collection of novellas entitled Guests for Suntup Editions, and a graphic novel for Storm King Comics. He lives in an unhaunted house in Ohio with a Scooby Doo lookalike rescue named Red.
Synopsis
At first glance, Phil Pendleton and his son Adam are just an ordinary father and son, no different from any other. They take walks in the park together, visit county fairs, museums, and zoos, and eat overlooking the lake. Some might say the father is a little too accommodating given the lack of discipline when the child loses his temper in public. Some might say he spoils his son by allowing him to set his own bedtimes and eat candy whenever he wants. Some might say that such leniency is starting to take its toll on the father, given how his health has declined.
What no one knows is that Phil is a prisoner, and that up until a few weeks ago and a chance encounter at a grocery store, he had never seen the child before in his life.
Review
"I was truly enraptured as I read. I couldn't look away. I had to know what was going to happen next to Phil as his life is turned upside down in a most upsetting way. The young boy is seriously creepy, and I was legitimately worried about what was going to happen. And speaking of, there are numerous twists and turns that I did not expect. And that ending…wow. In fact, it's the type of story that is best read with your expectations at the door. Just buckle in and enjoy the ride!"

Ben (@reading.vicariously)
To read the full review, click here!
Sour Candy by Kealan Patrick Burke is available now at Horror Hub Marketplace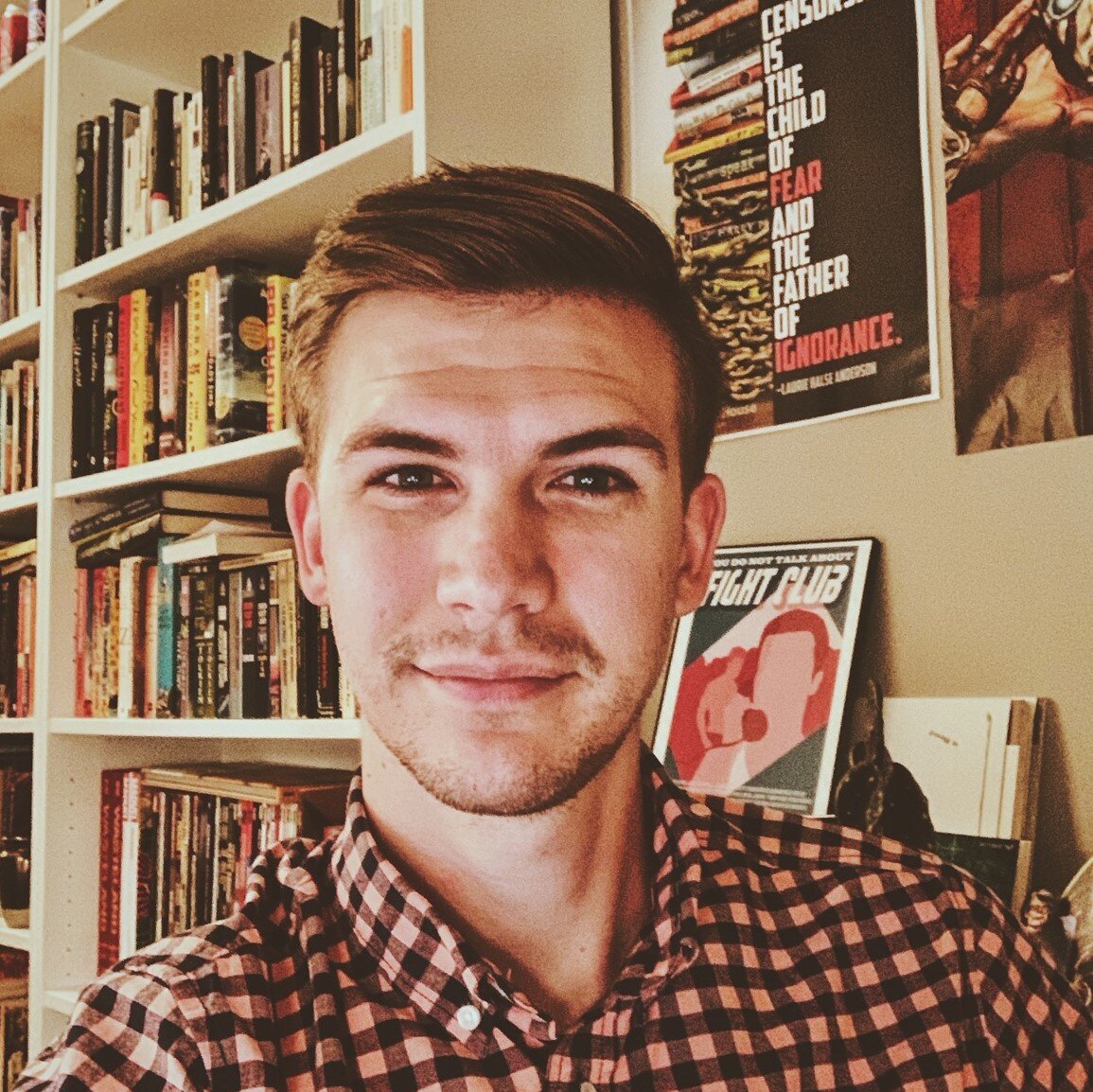 Ben's love for horror began at a young age when he devoured books like the Goosebumps series and the various scary stories of Alvin Schwartz. Growing up he spent an unholy amount of time binge watching horror films and staying up till the early hours of the morning playing games like Resident Evil and Silent Hill. Since then his love for the genre has only increased, expanding to include all manner of subgenres and mediums. He firmly believes in the power of horror to create an imaginative space for exploring our connection to each other and the universe, but he also appreciates the pure entertainment of B movies and splatterpunk fiction.
Nowadays you can find Ben hustling his skills as a freelance writer and editor. When he's not building his portfolio or spending time with his wife and two kids, he's immersing himself in his reading and writing. Though he loves horror in all forms, he has a particular penchant for indie authors and publishers. He is a proud supporter of the horror community and spends much of his free time reviewing and promoting the books/comics you need to be reading right now!