Who doesn't want their house to look like the Adam's family dining room or Dracula's bedroom? Maybe you purchased the Maitland's old place and need to get those Beetlejuice vibes on. Either way you will need some creepy home decor to finish he project. Between Halloween items and gothic home decor there are great options out there with new items available all the time. If you like the strange and unusual you will probably like these designs.
I myself …. am strange and unusual

Lydia
Puzzle Box Horrors Creepy Home Decor Picks
* Puzzle Box may earn a commission when you buy through links on our site.
The Black Raven Lamp
The Black Raven is an iconic bird. Maybe it was Edgar Allen Poe who first made it famous but this magnificent creature has a long past of being the harbinger of the underworld. This beautiful lamp has made its round on the internet and has great reviews everywhere you see it. It is one of our favorite lamps and surely will be a great addition to your gothic home, halloween or anything spooky.
Demon Hand Wall Hanger
Need a creepy place to hold your car keys or hang some jewelry? Why not use a demon hand or is it a witch's hand? Either way it is spooky, gothic, and also comes in green. Just watch your eyes on those finger nails ok?
Voodoo Incense Burner

This one might be a mixture of cute and spooky but it has nearly perfect reviews on Amazon and we love it. It burns incense and its Voodoo, great combo in our book.
Imagine drinking your favorite beverage only it's now better because it has skulls floating in it slowly melting while you enjoy each sip. You don't have to image that. This can be how every cold beverage is enjoyed from here on out. I can't even imagine another Halloween party without these.
Here's Johnny peaking out of your horror novels. This iconic moment can live on forever in your bookshelf. Best adorned with a copy of "The Shinning" but works for all books.
Beetlejuice Jewelry Drawers
Say his name 3 times please. A three drawer mini chest with our favorite demon on it. This is a custom piece and it can be backordered. Just be patient as these original items are hand made, but totally worth it.
Hellraiser Creepy Home Decor Clock
This handmade Hellraiser clock bring the cenobites to your wall. Using a burnt wood design this is a one of a kind. Also available with other horror icons this piece is beautifully morbid.
Raven Skull Wall Decoration
This resin Bird skull and painted blue mica powder on the details to make it pop. It has 5 hanging blue crystal's attached with silver chains! Perfect for your witchy self.
Moon Phase Mirror Set

In astrology, the moon governs our mood, so bring positive energy into your bedroom or living room with these moon phases wall art mirrors. They make the perfect gothic decor for a Halloween party and can be easily removed after use.
We'll keep digging these items up and share as we find more.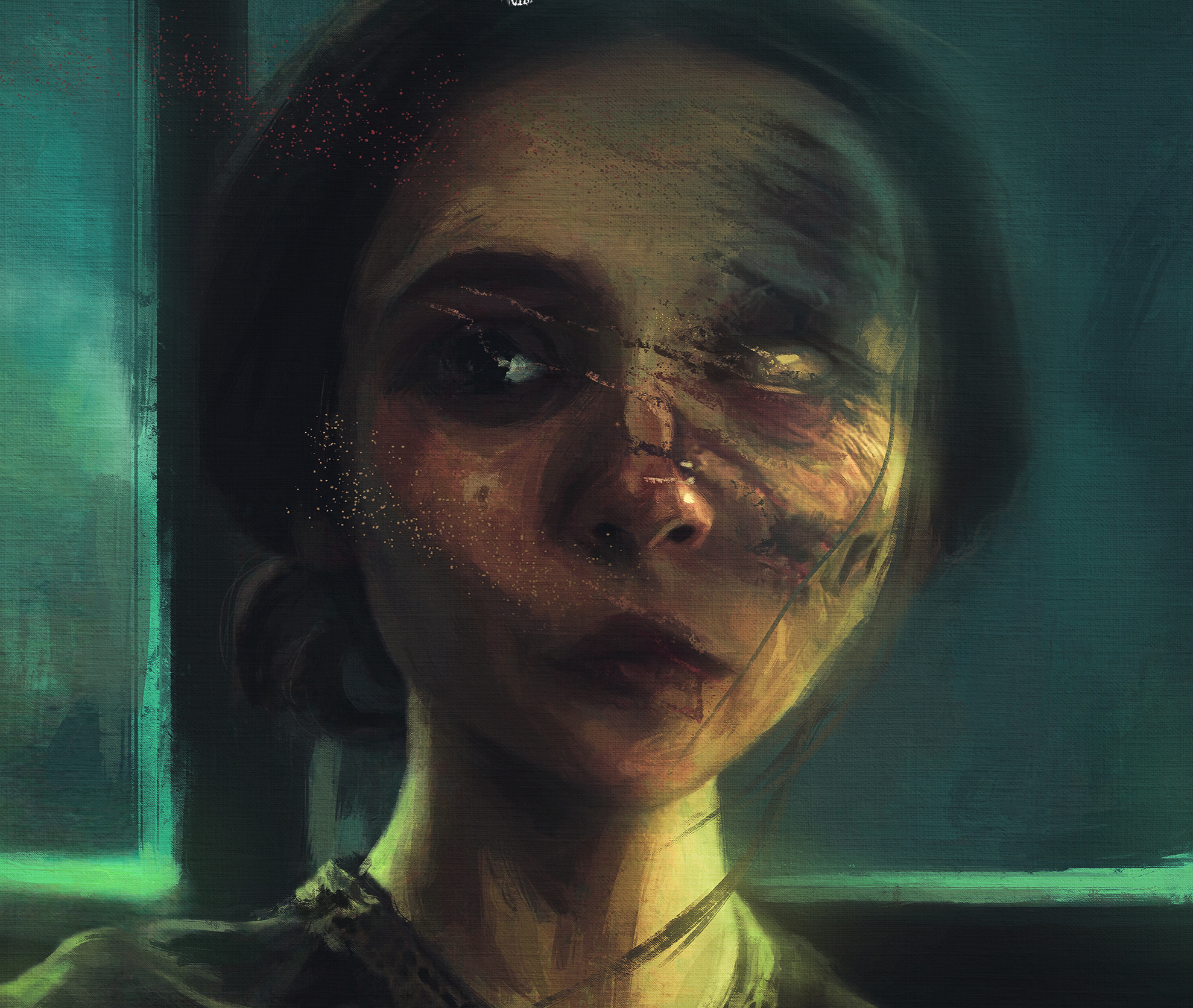 Tritone's love of horror and mystery began at a young age. Growing up in the 80's he got to see some of the greatest horror movies play out in the best of venues, the drive-in theater. That's when his obsession with the genre really began—but it wasn't just the movies, it was the games, the books, the comics, and the lore behind it all that really ignited his obsession. Tritone is a published author and continues to write and write about horror whenever possible.