New supernatural horror release "Sweet Taste Of Souls" brings together some of our favorite horror elements. Creepy town – check, Mysterious disappearances – check, souls eaten – check. Watch the trailer below for a quick taste of what is in store.
Flying Dolphin Productions' new social thriller, SWEET TASTE OF SOULS, written by Felicity Mudgett, produced by Bee Pedersen, and directed by Terry Ross.
When four struggling indie band members stop at a lonely roadside café for an innocent slice of pie, they find themselves trapped in the deranged café owner's tantalizing art collection and must battle a sinister force with an appetite for souls.
Synopsis:
Nerves are frayed after an all-night drive when Nate, Kyle, Wendy, and Lily spot "Elle's Kountry Kitchen" in the decaying rural town of Angel Falls and decide to make a stop for cherry pie.
The eerie café and Ellinore's disturbing demeanor are unnerving enough, but the café also displays an unsettling photo gallery – of previous wayfarers all in odd, stiffly posed positions. In fact, the people in the photos are alive, trapped in their little photo prisons, free to move about except when customers are in the shop.
A sinister force also lurks in the cursed café. It directs Ellinore's sad, broken mind and orchestrates her bizarre photography "collection."
When a problem with one of the photographs causes Ellinore to drown its captives in a fit of rage, she composites a new photo with the images she secretly took of her last visitors. As the replacement shoots off the printer, Nate, Kyle, Wendy, and Lily suddenly get "disappeared" out of their van. They awake to find themselves in a stark photo prison. Through their one glass wall, they see the outside world – the empty café they just left. They are the new exhibits and must escape before Ellinore's escalating temper causes her to replace them as well.
But some dangers are even more penetrating than death: Evil is always hungry for souls. It cultivates terror, manipulates fear, and seduces with revenge. Nate's good heart understands and resists, but Lily's heart is tender, traumatized, and vulnerable – an irresistible prize, like Ellinore's, before Evil first seduced her.
For more information:
https://www.sweettasteofsouls.com/
Follow on Facebook
https://www.facebook.com/thesweettasteofsouls/
Follow on Twitter
https://twitter.com/TasteSouls/
Follow on Instagram
https://www.instagram.com/sweettasteofsouls/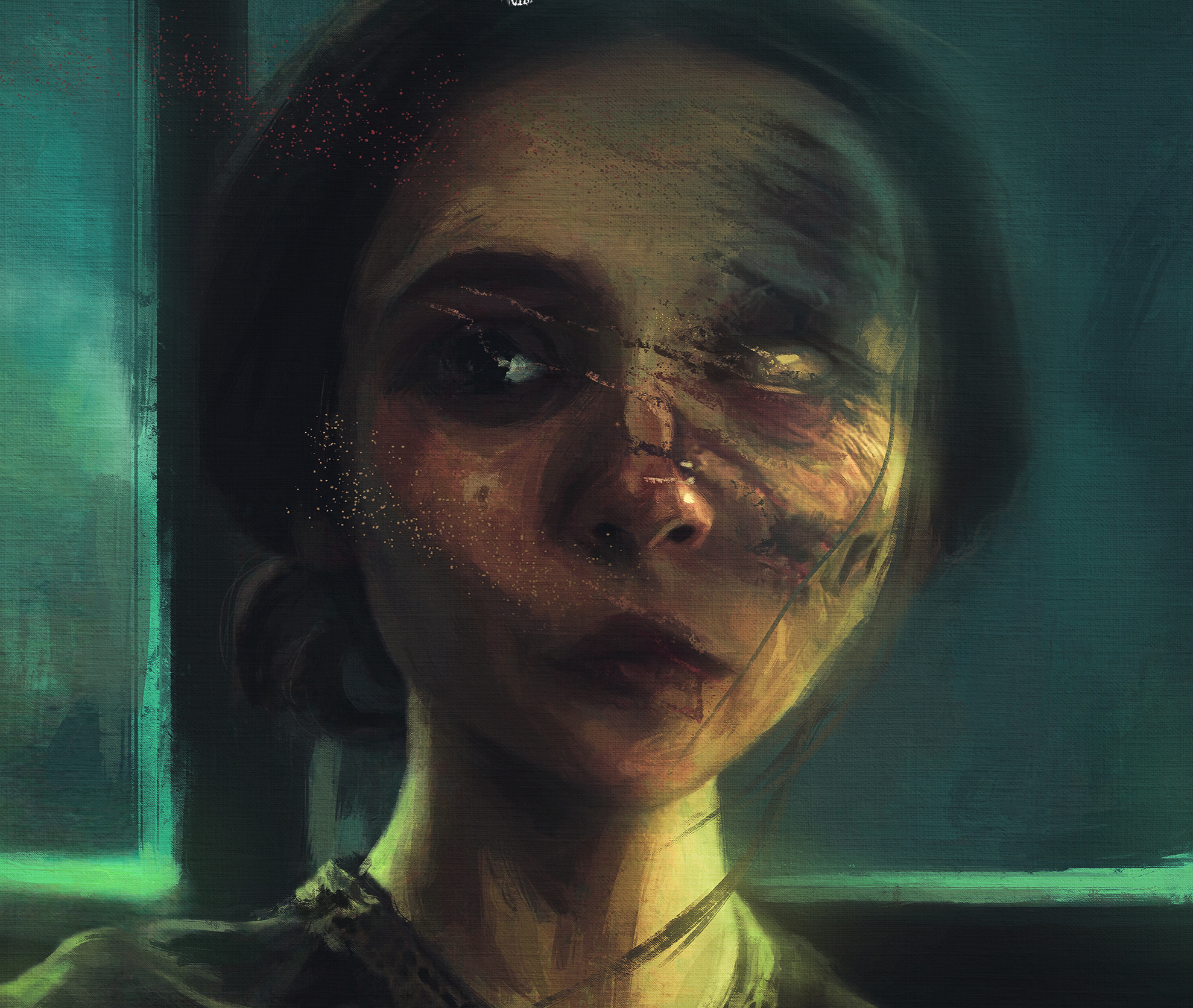 Tritone's love of horror and mystery began at a young age. Growing up in the 80's he got to see some of the greatest horror movies play out in the best of venues, the drive-in theater. That's when his obsession with the genre really began—but it wasn't just the movies, it was the games, the books, the comics, and the lore behind it all that really ignited his obsession. Tritone is a published author and continues to write and write about horror whenever possible.