Supernatural encounters, occultism, and dark magic become sketches in the diary of a strange entity. Known only as "The Illustrator", some believe him to be an observer, others a harbinger of death and suffering. What is known is that wherever The Illustrator seemed to go, bizarre and oftentimes deadly occurrences followed close behind.
Tell me about yourself?
I'm Felipe Kroll, I'm a Brazilian artist. I don't know why but dark and emotional art always caught my attention, I remember as a kid I spent hours looking Caravaggio paintings in my school book, I was fascinated with his art, still am to this day. I was always making excuses for not going to parties just to stay home drawing, writing, reading Spawn comics or something from Stephen King… But despite all the love for painting, books, and comics it took me some time to start actually working in this field. The turning point for me happened one day when I was walking in a bookstore and I saw a novel called Criminal Macabre, by Steve Niles and Ben Templesmith, I knew at that moment that was exactly what I want to do in my life. Some years later, after much study, the art I made for friends, indie books, magazines, and rock bands, I started doing a project with a friend called Fossa de Almas, I think the translation would go something like "Pit of souls", we've done just the prologue of this comic, it didn't look so good in terms of art, there are some panels I did there that I look at today and feel embarrassed, but that's ok, it's what I could do at the moment. The comic didn't go much further but it was an opening for me, after that, I got called to make 6 pages of a graphic novel called Egum with some big artists, one thing lead to another and after this point, I've started to work more "professionally" in this field.
The Nightmare Sketchbook is the first project that I've idealized and brought to reality, I'm very happy with the result of the novel, it certainly came out better than what I expected. I can't thank enough everyone who got involved, writer Vincent V. Cava who believed in my initial idea and became a co-creator of the project, writing "The Summoning" script, and Linearts studios and Moacir Muniz that teamed up with me on the artwork.
What inspired the novel and the art?
What inspired me to start this project was definitely the creepypastas. It was a time I spent about 8 hours a day with my headphones hearing the stories on youtube, I wanted to do a story in that style, short stories, sort with a real background. Creepypastas was also why I got to know Vincent V. Cava's work, who is now the writer and co-creator of the novel.
The artwork style I went for came from my early influences, it follows grunge, visceral and even impressionistic aesthetic. I wanted the comic to have loose lines, full of textures and personality. Besides being a cool style for the horror genre, it also fits perfectly with the book's premise of being a sketchbook.
What were some of the challenges in creating this novel?
Time was the worst factor that worked against us, against me especially, it just took me an eternity to have the novel finished. I probably did the entire artwork for the comic 3 times before finding the style I wanted.
What are some of your recommended horror movies and novels?
There are some horror movies I probably watch once every month like The Hills Have Eyes, The Silence of the Lambs, The Mist, The Descent, and The Witch. I'm also a huge fan of horror fiction like Alien, Interview with the Vampire, The Wolfman, Pan's Labyrinth, etc.
The graphic novels that most inspired me probably are 30 days of Night from Steve Niles and Ben Templesmith, Changing Ways by Justin Randall, Cages by Dave McKean, Neil Gaiman's Sandman, Mike Mignola's Hellboy, Welcome to Hoxford by Ben Templesmith and Monster and Madman by Steve Niles and Damien Worm.

Where can I get the graphic novel and when?
The Novel is out now, it has 72 colored pages, and you can buy it only for $9.89. You can find the link for buying it at the project official page:
https://felipekroll.com/thenightmaresketchbook It's only available online for now.
Anything else you want to say to your readers? (it's ok if not, just leaving it open)
The Nightmare Sketchbook will return with new stories soon. Stay tuned to the project Instagram or Facebook profiles to know the news about the project:
Facebook: https://www.facebook.com/thenightmatesketchbook
Instagram: https://www.instagram.com/thenightmarenovel/
Where can I follow you and the writer(social media links, websites)
Artist- Felipe Kroll:
Site: https://felipekroll.com/
Instagram: https://www.instagram.com/felipekroll/
Facebook: https://www.facebook.com/felipekrollart
Writer – Vincent V. Cava:
Site:https://www.vincentvenacava.com/
Instagram: https://www.instagram.com/vincentvenacava/
Facebook: https://www.facebook.com/vincentvenacava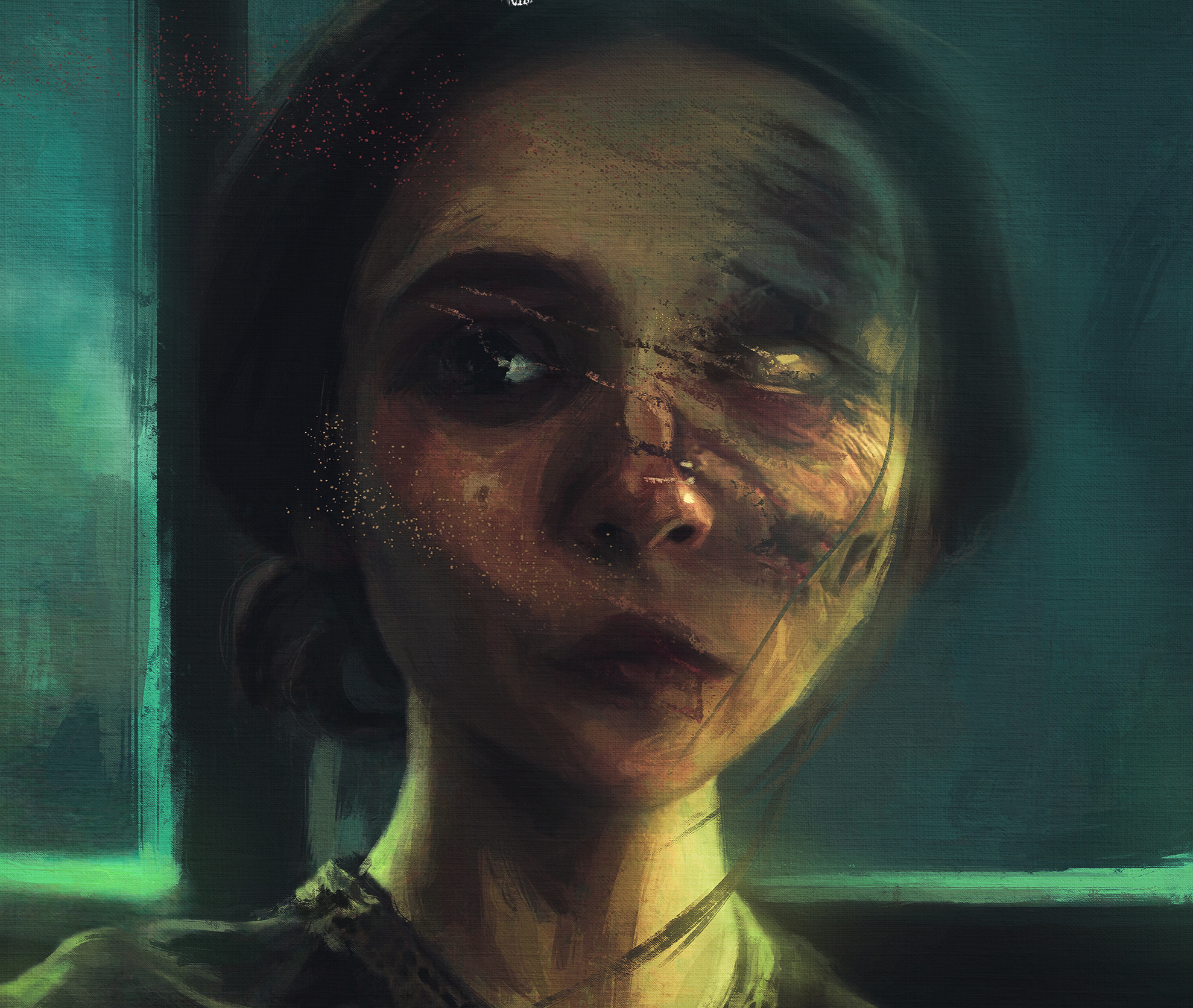 Tritone's love of horror and mystery began at a young age. Growing up in the 80's he got to see some of the greatest horror movies play out in the best of venues, the drive-in theater. That's when his obsession with the genre really began—but it wasn't just the movies, it was the games, the books, the comics, and the lore behind it all that really ignited his obsession. Tritone is a published author and continues to write and write about horror whenever possible.