Here is the question we all ask ourselves. Whether we are watching a scary movie, or heading downstairs to the basement. We think "Do I really want to turn on the light?" followed by "What if I see a monster?"
The truth about adulthood is that we're really just kids that got older, and wiser. Most of us. But some things will always fundamental scare us because they are innate psychological terror triggers! Remember when you cried in the crib after your Mom left the room? Of course you don't! But from our infant days we sense a fear and peril in the dark.
Is there really something malicious or life-threatening waiting for us in the dark? Is it just our imagination? And if there is something lurking in the darkest corners of our reality, do we really want confirmation that it exists? Or do we want to pull the cover over our eyes, and pretend we don't see those shadows, or hear those sounds.
Horror Movies Know Our Childhood Trauma Triggers
Ask any horror fan and they'll tell you that the mark of a really great horror movie is the psychological trauma it leaves behind. For a few days. Maybe longer. In fact, we bet you remember the first scary movie that you watched as a kid.
Did you sleep with the light on afterward? Bring a flashlight to bed? Take that flying impossible leap from the floor to your pillows (and avoid the dreaded shadow under the bed?) Yep, we all did that, because we all have a little fear of the dark.
If you want to get fancy, there's actually a diagnosis for that 'fear of the dark'. It's called Nyctophobia, and it is that fear of the dark, multiplied by a thousand. People with this debilitating condition often suffer from insomnia (go figure). They also may sleep with a lot of light in their room. It interferes with Circadian Rhythm, or the body's natural clock. It is categorized as a very extreme form of anxiety.
We all have a little bit of that. And we imagine that people who actually have Nyctophobia do not go see horror movies about things that 'go bump in the night'. We can't blame them. But in the horror genre it is a theme that is used in almost every movie, to create suspense and (if we're honest) popcorn spilling terrifying moments on the big screen.
1. Lights Out (2016)
When Rebecca (played by actress Teresa Palmer) moved to the big city, she thought she had left her small town traumas behind her. Like a childhood friend named Diana who died horrifically, and materialized as a dark entity that would follow her around. And play with her.
Now grown, she must return home to take care of her little brother Martin (played by Gabriel Bateman) who is experiencing night terrors. Something he describes as a stain or shadow on the wall.
The movie reminds us "You were right to be afraid of the dark" and after you sit through Lights Out, you can't help but agree. And find yourself one of those little nightlights that can maybe shine on your bed while you sleep. What? Don't tell us you never thought of that security measure as a kid (or a grown-up).
Directed And Written By: David F. Sandberg
Warner Bros. Pictures
2. Darkness Falls (2003)
Way to ruin the lore of "The Tooth Fairy" for all of us! This dark story takes place in a small town in Maine, that has been ravaged by child attacks and deaths. The one thing that the children have in common? They lost a tooth and put it under their pillow for The Tooth Fairy.
Except in Darkness Falls, The Tooth Fairy isn't this stardust sprinkling happy little elf like creature. It is the twisted malevolent spirt of a woman who was killed on suspicion of being a witch. Now, if the entity had been a really bad person in life, instead of a kindly old woman who gave children shillings for their teeth? We'd have no story line. And the legend of Matilda Dixon is born; a woman who was wrongfully (and savagely) killed by the town mob for a crime she never committed.
We always love Emma Caulfield (Buffy the Vampire Slayer, and Angel) as the Final Girl in a horror movie. She is great under pressure, and equally terrified at the same time, making her the perfect protagonist in a dark horror film.
Directed By: Jonathan Liebesman
Columbia Pictures
3. Pitch Black (2000)
As part of the Reddick series, the criminal and universe saving warrior and reluctant hero. Vin Diesel delivers an outstanding performance of a big strong guy that is surprisingly agile, when being chased by flesh eating aliens.
When a ship crash lands on a remote desert planet, the team of travelers (including the incarcerated Reddick) explore the new territory. Since the ship is unlikely to be repaired anytime soon (or ever) the characters are delighted to find an old farmstead. Complete with solar energy for power, evaporation collection (water) and some good sized shelters. Even a ship that could be repaired to get off the planet.
The ominous story shows a model of a solar system. After playing with it for a little while, the intrepid victims realize that the cycle of the planet provides sun almost all the time. The land of no nighttime. Except for one phase in the lunar cycle where the entire planet is thrust into complete darkness for a one-year period.
Considering the planet is desert and hot AF, that wouldn't be such a bad thing. Except that all the equipment relies on solar power (bummer). And there is a little cause for concern, as millions of flesh eating birds of prey and other dog like creatures (bio raptors) are waiting for dinner. When the sun goes down.
There's always that one guy that doesn't follow instructions and wrecks it for everyone. Stay in the light!
Directed By: David Twohy
Universal Pictures
4. Don't Be Afraid of the Dark (2011)
Imagine you are a kid and you feel like you have monsters in the dark, waiting to eat you or whisk you away to the closet. Which we all know is a portal to a dark dimension from which we may never return. Can you sleep with the closet door open? Neither can we. The movie is actually a remake of a 1973 television film, by the same name, and both were based on the book "Don't Be Afraid of the Dark" by Nigel McKeand.
In the movie, Sally (played by Bailee Madison) sees and hears tiny goblin or golem like creatures, that travel in the air ducts of the old home she lives in. Conveniently complete with those old decorative iron vent plates, which make for a great door for the goblins. Although her father and his girlfriend (played by Katie Holmes) are reluctant to believe the stories.
Aside to parents. If your child is convinced there are monsters in their bedroom trying to eat them, maybe call an exterminator to double check. All monsters leave some kind of trace, from footprints to feces we imagine. And if your child asks if they can sleep in your bed because they are scared? It's probably a good idea.
Directed And Written By: Guillermo del Toro
Miramax Films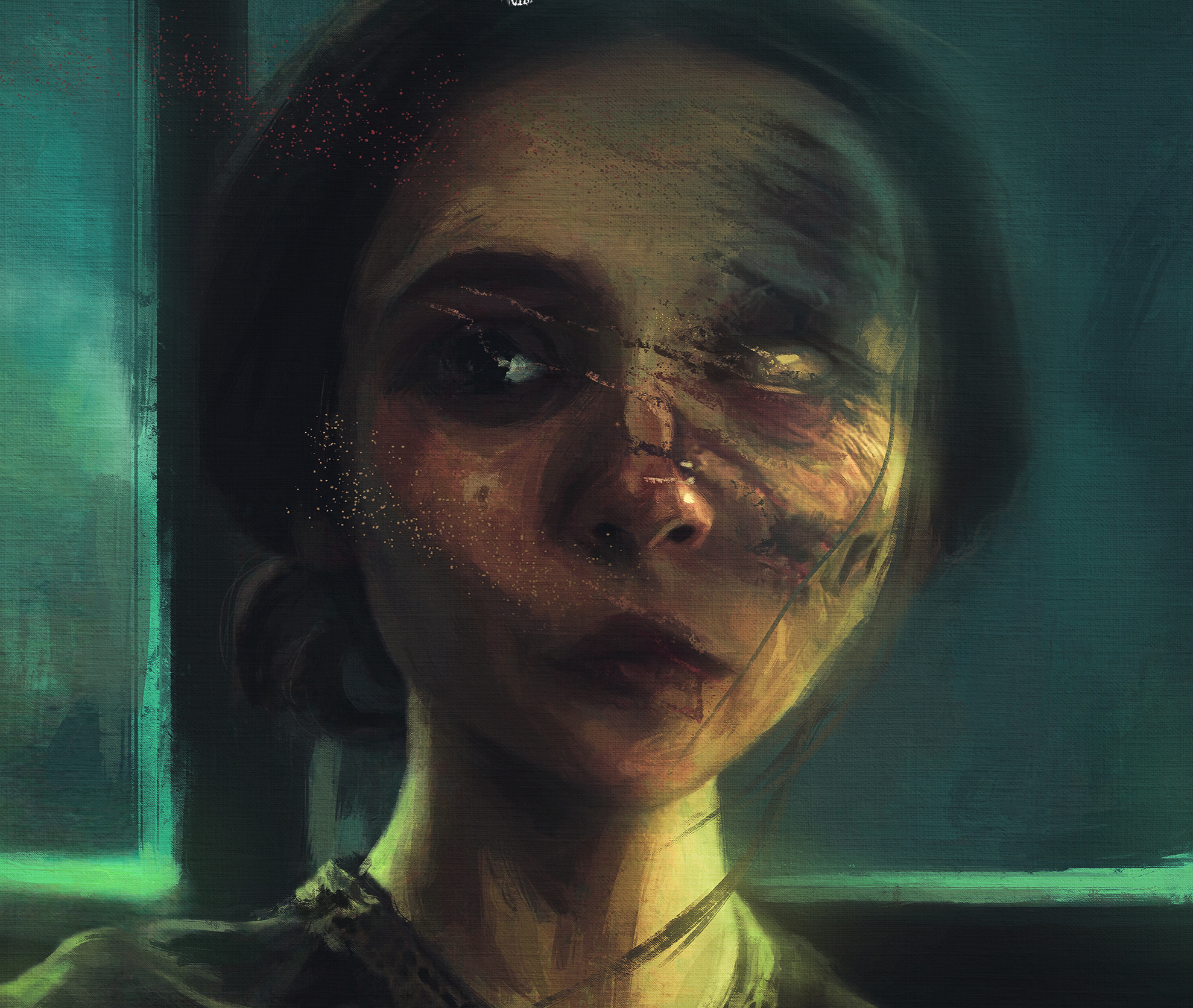 Tritone's love of horror and mystery began at a young age. Growing up in the 80's he got to see some of the greatest horror movies play out in the best of venues, the drive-in theater. That's when his obsession with the genre really began—but it wasn't just the movies, it was the games, the books, the comics, and the lore behind it all that really ignited his obsession. Tritone is a published author and continues to write and write about horror whenever possible.