What makes a horror movie scary? The answer to that question is fairly subjective, but there are likely some commonalities across the board.. And while intense action sequences, shocking twists, chilling imagery, and startling jump scares all deserve a place on that list, one of the most important factors (in our opinion) is realism. The more believable a horror film is, the more genuinely terrifying it will be. This suspension of disbelief, the thing that pulls audiences into the story and envelops them in its horror, is a contributing factor to some of the scariest films ever made. The best found footage horror movies exemplify this.
This is why the found footage horror genre works so well in horror. Found footage movies are presumed to be recovered recordings of actual events. They're shot with low quality cameras, cast with no name actors, and often created on a tight budget. And yet this obvious lack of "quality" is exactly what makes these films succeed. The handheld cameras and documentary-style narratives help shape movies that seem incredibly realistic – and when they're in the horror genre this also makes them incredibly frightening. To give you a taste of what this wide-ranging sub genre has to offer, we've explored the history of found footage horror to give you some of the best found footage horror films!
Host (2020)
It's July of 2020, and the United Kingdom is in the middle of a lockdown due to the Covid-19 virus. A group of friends have decided to use weekly Zoom calls as a way to stay connected, and in this latest call they have invited a medium to host a seance. Things start off innocently enough, but when one of the friends feels the presence of their dead friend Zack, things start to go off the rails. It's a frighteningly good time, blending real world circumstances with supernatural scares. The entire movie was shot on Zoom during Covid, so it works as effective found footage horror movie as well as a marker of life during the pandemic. In the realm of "movies shot on the Internet" this stands out above the rest.
Creep (2014)
A young, burgeoning filmmaker named Aaron has found a new gig: recording a video diary for a new client. Josef, who wants to film his final moments for his family, invites Aaron to his cabin in the woods. But Josef's behavior is increasingly erratic and strange, and by the time Aaron realizes the truth of what's going on it may be too late. This psychological horror film has the found footage horror movie genre hallmarks of a low budget and stripped down story, but it goes a step further by removing many of the obvious horrors. Instead it's a case study of two men – one whose madness is slowly revealed and the other whose life is in danger because of it. It's a risky choice for the genre, but it's pulled off incredibly well thanks to the magnetic energy and chemistry of its leads Mark Duplass and Patrick Brice.
What We Do In the Shadows (2014)

It may not be as scary or disturbing as the other entries on this list, but as a horror comedy hybrid What We Do in the Shadows excels. The movie fits into another sub genre known as mockumentary, and the premise concerns a documentary crew who are filming a group of vampires who share a flat in a suburb of New Zealand. These vampires have varying powers and personalities, and much of the film follows their nightly exploits as they search for humans to kill and live their best undead lives. Comedic duo Taika Waititi and Jemaine Clement wrote, directed, and starred in the film that has also launched a television show and a cult following of loyal fans.
Frankenstein's Army (2013)

It's towards the end of World War II and a Red Army team on the Eastern Front has received a Soviet distress call. The company traces the call to a seemingly abandoned church where one of their members is suddenly attacked and disembowled by a zombot – a murderous half man/half robot creation. It turns out that the church, as well as the catacombs beneath it, are teeming with zombots created by a mad scientist descended from Victor Frankenstein. The movie has its gory moments and the plot takes some interesting twists and turns, but the standout stars by far are the uncanny and unsettling monster designs and grisly practical effects. Altogether the film is a fun mix of grindhouse, sci-fi, and body horror.
The Conspiracy (2012)

Two young documentary movie makers, Aaron and Jim, have decided to make a film about a local conspiracy theorist named Terrance. During the course of their movie, Terrance suddenly disappears, leading them further down the rabbit hole. Their search reveals a secret organization named the Tarsus Club, and soon they are wrapped up in its strange rituals and shadowy machinations. The film does a good job of striking a mysterious tone early on before shifting to mounting dread as the plot goes from faux documentary into straight horror. The final scenes are shocking, particularly one involving a bull's head, and they will stay with you long after the movie ends.
Grave Encounters (2011)

Grave Encounters is about a reality tv show that focuses on the paranormal. Its crew consists of ghost hunters, occult specialists, and mediums who journey to various haunted locales. Each episode features a different spot, and their latest is an abandoned and presumably haunted insane asylum known as the Collingwood Psychiatric Hospital. Part of the hospital's sordid history involves a mad doctor who conducted ghastly experiments on the residents. The crew decides to spend the night in the hospital and becomes inexplicably trapped inside, filming what may be their last episode. Not only is this movie a humorous parody of actual paranormal reality shows, but it is also one of the more genuinely frightening found footage horror movies.
Lake Mungo (2008)

The Palmer family is grieving the loss of their sixteen-year-old daughter, Alice, after she drowns while swimming in a dam. Her younger brother, Mathew, sets up video cameras around their house to record what appear to be images of her ghost as more dark secrets begin to unravel. The film is shot in a docufiction/mockumentary style, where the main story is communicated through a series of interviews with the family and found footage. More than just a supernatural thriller, the movie is a tense and mournful exploration of grief and how families cope with loss. There was no dialogue written into the script, and the ad-libbing of lines lends to the "real" feel of the movie. Overall, it's a masterclass in making a powerful movie on a shoestring budget.
Cloverfield (2008)

Unlike most found footage horror movies, Cloverfield was created by a big name creator, backed by big name production companies, and funded with a moderate budget. J.J. Abrams was able to get the project secretly greenlit and utilized a viral marketing campaign of trailers, posters, websites, and merch tie-ins to build hype before the film's release. The movie is about an enormous monster attacking New York City, and it's all filmed cinema verite style through the camcorder of a character named Rob. The chaotic scenes of destruction, the incredible design of the creature, and the realistic shaky home video quality (which caused some moviegoers to fall ill) all work in tandem to create a tense and highly enjoyable found footage movie.
REC (2007)

A reporter and her cameraman are covering the night shift of a local fire station for the television program While You're Sleeping. A fire station gets a distress call from a nearby apartment building, and after they arrive the building ends up being sealed off due to the outbreak of a deadly virus. The virus, which presents like rabies, is causing the residents to attack and subsequently infect each other, spreading quickly throughout the building. Those who haven't been infected, including the camera crew, must find a way to escape and survive. The Spanish film was an immediate critical and commercial success, even spawning a less-than-stellar American remake (Quarantine).
Paranormal Activity (2007)

Not many movies (except the next one on our list) are as closely associated with the found footage movement as the Paranormal Activity franchise. The first film centers on a couple named Katie and Micah who are trying to capture evidence of and communicate with the increasingly angry demon that haunts their house. The creation of one-man show Oren Peli, who did pretty much everything but act in the movie, Paranormal Activity was an unexpectedly massive success. It's one of the most profitable films ever made and, because Peli decided to focus on believability instead of gore and action, it's also one of the most genuinely terrifying films in the found footage horror movie genre.
The Blair Witch Project (1999)

Paranormal Activity may have generated more sequels, prequels, and video game adaptations, but its success owes thanks to one of the first found footage horror films that pioneered the genre in America: The Blair Witch Project. The film, which follows doomed student filmmakers as they attempt to investigate and document the local legend of the Blair Witch, has all the classic tropes and markings of the found footage genre. It's shot mockumentary style on handheld cameras, it features no name actors ad-libbing the script, it utilized a viral marketing campaign, and it grossed many times over its miniscule budget. It may not be the best found footage movie ever made, but it will always hold a special place in our hearts thanks to the groundbreaking work that paved the way for future films and enabled the genre to become a mainstay in pop culture.
Honorable Mentions
Gonjiam: Haunted Asylum (2018)
Unfriended (2015)
Hell House LLC (2015)
The Taking of Deborah Logan (2014)
As Above, So Below (2014)
Afflicted (2013)
The Borderlands (2013)
Trollhunter (2010)
Behind the Mask: The Rise of Leslie Vernon (2006)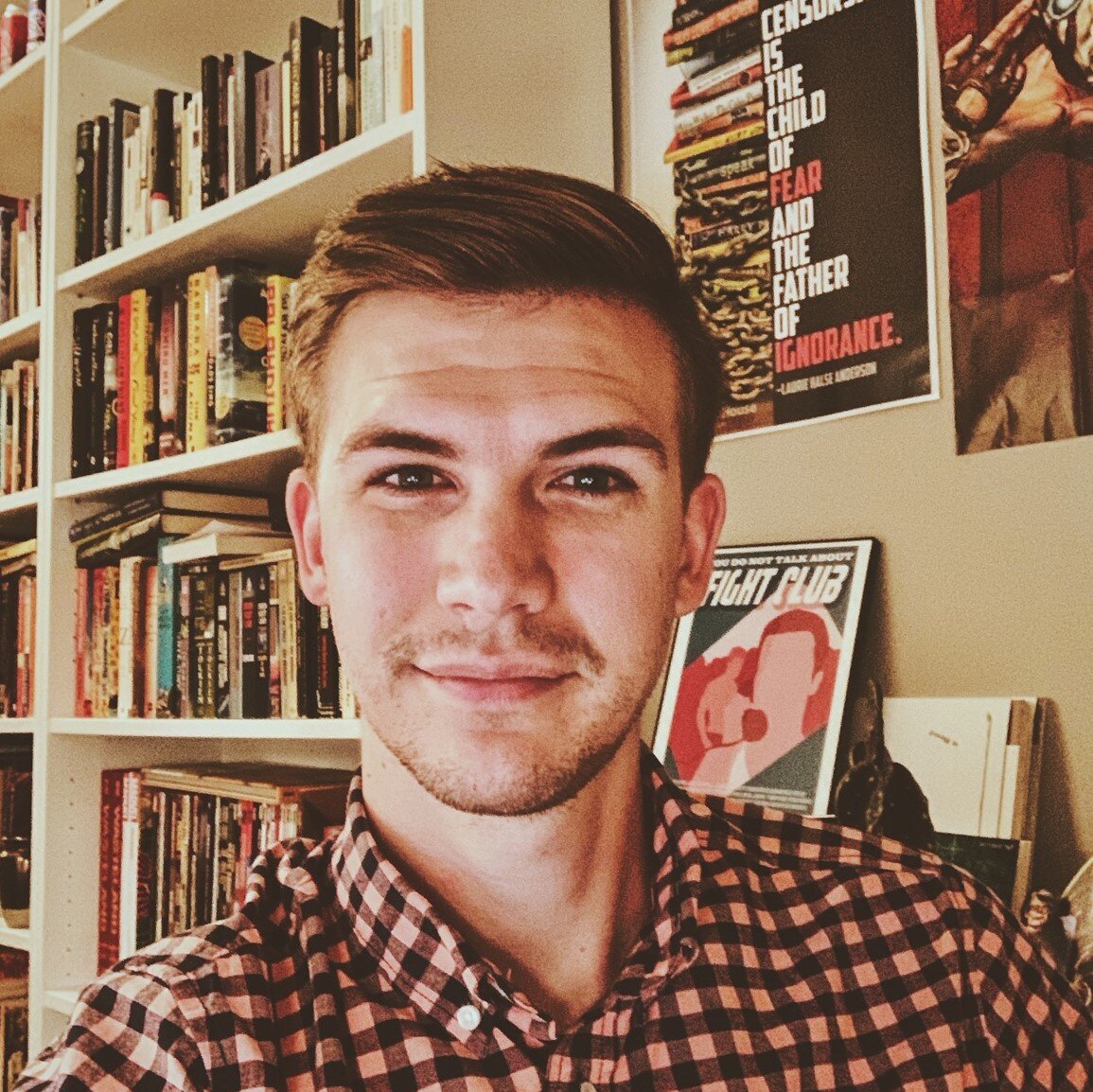 Ben's love for horror began at a young age when he devoured books like the Goosebumps series and the various scary stories of Alvin Schwartz. Growing up he spent an unholy amount of time binge watching horror films and staying up till the early hours of the morning playing games like Resident Evil and Silent Hill. Since then his love for the genre has only increased, expanding to include all manner of subgenres and mediums. He firmly believes in the power of horror to create an imaginative space for exploring our connection to each other and the universe, but he also appreciates the pure entertainment of B movies and splatterpunk fiction.
Nowadays you can find Ben hustling his skills as a freelance writer and editor. When he's not building his portfolio or spending time with his wife and two kids, he's immersing himself in his reading and writing. Though he loves horror in all forms, he has a particular penchant for indie authors and publishers. He is a proud supporter of the horror community and spends much of his free time reviewing and promoting the books/comics you need to be reading right now!