Have you ever woken up in the morning completely exhausted even though you thought you got a full night's sleep? You're bleary-eyed and achy all over, but you're not sure why. Perhaps you remember vivid dreams and a sense of restlessness that you couldn't escape. Or worse yet, have you ever woken up in the middle of the night and been unable to move? Sleep paralysis affects a number of people, but what if the cause is something more sinister? Let me introduce the Boo Hag.
In the southern part of South Carolina, specifically the Lowcountry and Sea Island regions, there lives a group of people known as the Gullah. This community of Africans are descendants of the West African slave trade, brought to the area in the 1700s. Over the centuries they've formed their own unique culture that still thrives to this day. There are many iconic ghost stories and legends that come from the Lowcountry, but one of the most famous is the Gullah "Boo Hag".
Characteristics of the Boo Hag
In Gullah culture, a person has both a soul and spirit. When one dies their soul departs and their spirit remains. If they were good in life, then their spirit resides to guide and protect the friends and families they've left behind. But if they were wicked in life, then their spirit morphs into a terrifying entity known as a Boo Hag. Boo Hags are skinless, red-muscled creatures with blue veins and large reflective eyes. In some legends they have long gray hair as well.
These dark spirits are believed to creep into houses at night, slithering through exterior cracks and holes, and sit on the chests of their sleeping victims, sucking their breath out of their bodies. Sometimes they return to the same body to drain its energy over and over again. If you wake up in the morning feeling tired and short of breath, it may be because you were visited by a Boo Hag in the night. If you're unfortunate enough to wake while the Hag is still "riding" you, then it may steal your skin to wear as its own (though some stories say it will rip off your skin and wear it like a coat just because).
How to Avoid the Hag
There are some signs that a Boo Hag is near, including the smell of something rotting and air that suddenly becomes very humid. If you're wanting to avoid a run in with the Boo Hag, there are a few things you can do. Taking a note from popular voodoo culture these rituals might help. One option is to paint your door and window frames in indigo blue (or "Haint Blue"), a color that the Gullah people believe has supernatural protective properties. Another option is to leave a broom, hairbrush, or even a colander near your bed as it is believed the Boo Hag is obsessive and will get distracted trying to count the individual bristles/holes. If it's distracted long enough then daylight will come and it will have to depart or risk being burned alive by the sun.
The Boo Hag has some similarities to other paranormal folklore, including various other hag myths, boogeyman legends, and sleep paralysis demons. They also have been compared to vampires, sucking breath rather than blood. Of course science will direct readers to hypnagogic or hypnopompic hallucinations to explain such phenomena, but there's always the possibility that it's something the rational mind can't comprehend. So if you're visiting the Lowcountry, it's best to play it safe; get out your brooms and don't let de hag ride ya!
Sources
https://charlestonterrors.com/boo-hags-haint-blue-vampires-of-the-lowcountry-the-paint-that-stops-them/
https://scaresandhauntsofcharleston.wordpress.com/2012/04/22/the-boo-hags-of-gullah-culture/
https://www.onlyinyourstate.com/south-carolina/gullah-culture-boo-hags-sc/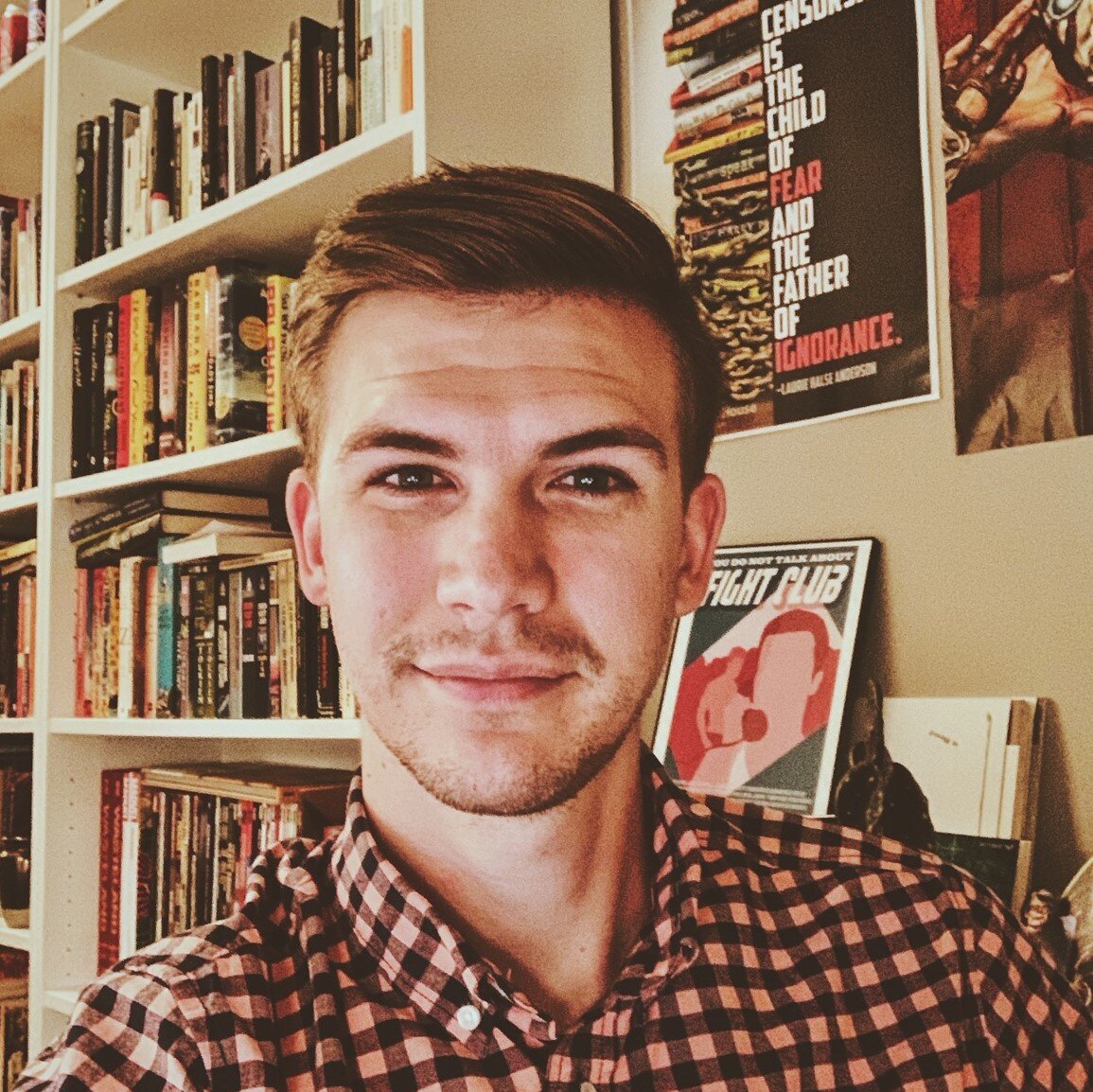 Ben's love for horror began at a young age when he devoured books like the Goosebumps series and the various scary stories of Alvin Schwartz. Growing up he spent an unholy amount of time binge watching horror films and staying up till the early hours of the morning playing games like Resident Evil and Silent Hill. Since then his love for the genre has only increased, expanding to include all manner of subgenres and mediums. He firmly believes in the power of horror to create an imaginative space for exploring our connection to each other and the universe, but he also appreciates the pure entertainment of B movies and splatterpunk fiction.
Nowadays you can find Ben hustling his skills as a freelance writer and editor. When he's not building his portfolio or spending time with his wife and two kids, he's immersing himself in his reading and writing. Though he loves horror in all forms, he has a particular penchant for indie authors and publishers. He is a proud supporter of the horror community and spends much of his free time reviewing and promoting the books/comics you need to be reading right now!