"Red Sky at night, Sailors delight; Red Sky in the morning, Sailors take warning." Ahh the sea, it offers freedom, mystery, tales of glorious expedition, and epic struggles. Sailors have always been a superstitious folk from reading the sky to minding birds for bad luck. The sea is possibly the best backdrop for a good haunting and ghost ships are no exception here. Ships are often seen as almost human entities from being named to how they are referred to as he or she. It's no surprise that there are piles of lore around haunted ships, ocean locations and sea creatures. It's definitely one of my favorite locations for horror and here are a list of some of the great sea fairing horror movies out there.
The Fog-1980
You may think that everything is safe, however, when a dense fog rolls into town, you may think otherwise. On the coasts of Oregon, you will find that this fog comes with vengeful spirits looking to haunt. 100 years after a ship mysteriously disappeared and sank, the spirits are back. The people of this small town must take a look at their history to stop this serious problem. One of Jon Carpenters many horror masterpieces here.
The Fog is rated R.
https://itunes.apple.com/us/movie/the-fog-1980/id707558494
Ghost Ship – 2002
A 1962 passenger ship that has been lost for many years is soon discovered. This ship was floating in an isolated area of the Bering Sea. It was believed that all the passengers had died until further discovery has shown otherwise. The crew that discovered this long-lost ship is in for a huge surprise when the original crew of the boat is still on board…. in a supernatural sort of way.
https://www.vudu.com/content/movies/details/Ghost-Ship/9750
Death Ship- 1980

Going on vacation on a modern-day cruise could have you thinking twice. A ghostly-looking ship rams into the cruise ship. The passengers aboard the cruise ship who survive climb to this large vessel. The survivors soon discover that it is a Nazi torture vessel from World War II. They soon realize that they were better off dead than on this new ship.
https://tubitv.com/movies/454503/death_ship?utm_source=google-feed&tracking=google-feed
Triangle- 2009

Nothing is better than a group of friends on a yacht… Until they are in an incident that leaves their yacht upturned. Luckily, they find a cruise ship that was drifting in the open sea. However, soon after climbing aboard this ship, they realize they were better off floating on their capsized yacht.
https://tubitv.com/movies/480291/triangle?utm_source=google-feed&tracking=google-feed
Deep Rising – 1998

Hijacking a luxury ocean liner is not an easy task, however, it is made even more difficult when you are faced with some pretty crazy creatures. Hijackers are looking to loot this luxury ship, however, they soon discover that they are not the only ones that have taken over the vessel. They are faced with man-eating creatures.
https://www.vudu.com/content/movies/details/Deep-Rising/13317
Below -2002

An encounter that occurs between two world war II vessels soon becomes the perfect camouflage for paranormal activities to begin. There are not that many submarine horror flicks out there so this one goes on the list simply for picking a new vessel.
https://www.vudu.com/content/movies/details/Below/31486
Mary – 2019

https://www.imdb.com/title/tt5834854/?ref_=nm_flmg_act_10
An empty sailboat is found adrift at sea and is brought into port. When the owners cannot be located it goes to auction. Unwittingly a fishing boat captain buys it to restore and start his dream business charting tourists on the new sailboat. He sets sail on it's maiden voyage with his family only to find out it has a haunted past.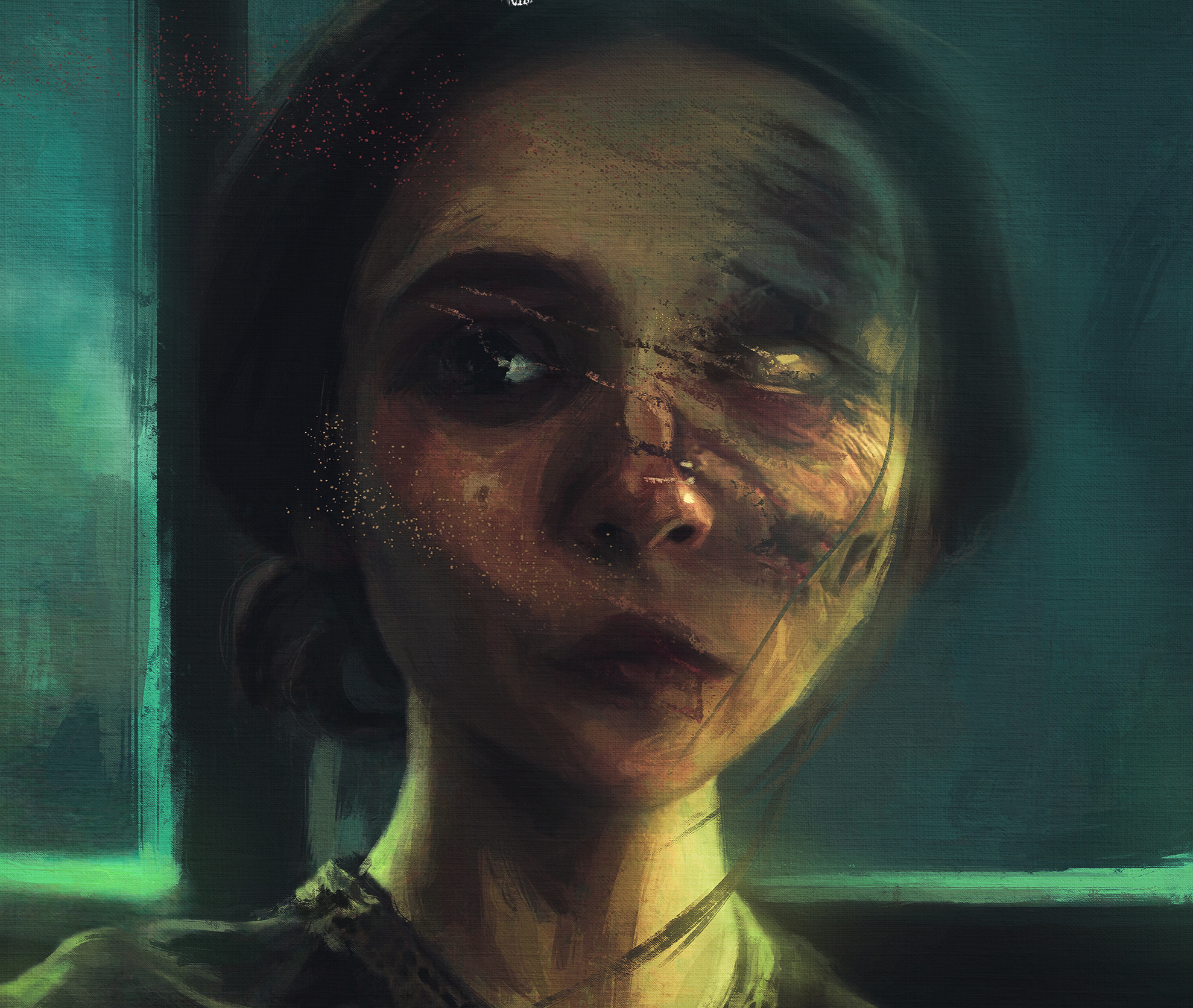 Tritone's love of horror and mystery began at a young age. Growing up in the 80's he got to see some of the greatest horror movies play out in the best of venues, the drive-in theater. That's when his obsession with the genre really began—but it wasn't just the movies, it was the games, the books, the comics, and the lore behind it all that really ignited his obsession. Tritone is a published author and continues to write and write about horror whenever possible.