If you ever visit the Rhinelander Area Chamber of Commerce, located in a small town of the same name in northern Wisconsin, you'll come across a large fiberglass statue of a monstrous creature sitting out front. With its red eyes, cheshire grin, and raised paw it looks both fearsome and mischievous – like something from Maurice Sendak's Where the Wild Things Are. This eye-catching monument exists to make one thing clear: you're in Hodag Country now. As you explore the town of Rhinelander you'll notice a common word cropping up when you're eating at the Hodag Store, bowling at the Hodag Lanes, and shopping at the Hodag Farmers Market. Like many urban legends this creature has become the town's mascot.
But what exactly is a Hodag? And why is it so woven into the fabric of Rhinelander?
According to local legends, the Hodag is a mythical beast that has "the head of a frog, the grinning face of a giant elephant, thick short legs set off by huge claws, the back of a dinosaur, and a long tail with spears at the end". It's believed to be seven feet long and thirty inches tall, and it's diet consists mainly of turtles, snakes, and white bulldogs. Modern reports of the Hodag have been few and far between, but there was a time when the creature was gaining national attention.
History of the Hodag Legend
Back in the 1800s, Rhinelander was a lumber town. Loggers working the surrounding forests would tell stories of a monster that stalked the woods, which they thought might be the agitated spirit of a dead lumber oxen. In 1893, a timber cruiser named Eugene Shepard released photographic evidence of the creature's charred remains. He's said to have gathered up a group of men to capture the beast, but they failed and ended up destroying it with dynamite.
Then, in 1896, Shepard was back claiming he had captured a live Hodag from its cave with the help of several bear wrestlers and a generous amount of chloroform. He debuted the mythical creature in the back of a dark tent during the first Oneida County Fair, where frightened onlookers caught glimpses of it moving about in the shadows. It became such a hit that Shepard began touring county fairs with his sons, promoting the legend and raking in profits. He kept the beast in a shed behind his house, and people would pay to come see it there as well.
Word was beginning to spread and people would come from far and wide to get a look at the Hodag. It wasn't until a group of scientists from the Smithsonian Institution in Washington, D.C. came to visit that Shepard's claim was unmasked for what it truly was – a hoax! He'd simply fashioned a puppet of sorts with wood, ox hides, and cattle horns that he could move with hidden wires. And yet Shepard had done such a successful job of advertising the legend that people still came to see it, even after it was declared a gimmick.
The Hodag in Modern Times

Not only is the Hodag the official symbol for Rhinelander, but it has become a part of the town's very livelihood. Various statues and billboards featuring the legend dot the main streets. Pennants bearing its image fly from flagpoles downtown. It's the mascot of the local high school and the Hodag Country Festival. Souvenir shops, museums, restaurants, and more all carry the Hodag brand.
But does this local legend, beloved by residents and tourists alike, actually exist? Is it just a mascot, or is it something more? There have been occasional reports in recent decades. Golfers claim it is eating their golf balls, anglers state it is stealing the fish straight from their lines, and so on. But whether or not the legend is true, one thing is clear: the Hodag is alive and well in Rhinelander, Wisconsin.
Sources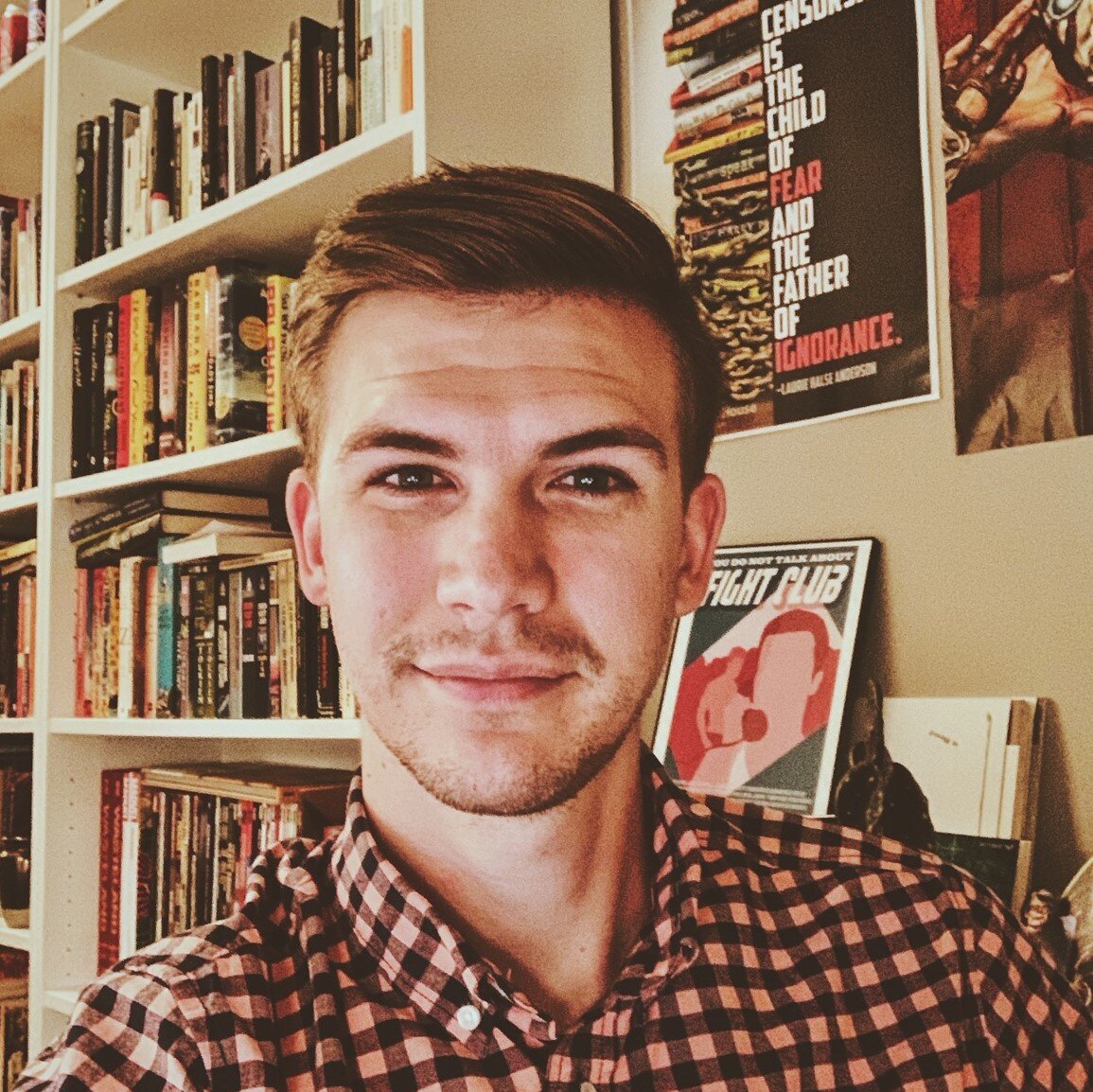 Ben's love for horror began at a young age when he devoured books like the Goosebumps series and the various scary stories of Alvin Schwartz. Growing up he spent an unholy amount of time binge watching horror films and staying up till the early hours of the morning playing games like Resident Evil and Silent Hill. Since then his love for the genre has only increased, expanding to include all manner of subgenres and mediums. He firmly believes in the power of horror to create an imaginative space for exploring our connection to each other and the universe, but he also appreciates the pure entertainment of B movies and splatterpunk fiction.
Nowadays you can find Ben hustling his skills as a freelance writer and editor. When he's not building his portfolio or spending time with his wife and two kids, he's immersing himself in his reading and writing. Though he loves horror in all forms, he has a particular penchant for indie authors and publishers. He is a proud supporter of the horror community and spends much of his free time reviewing and promoting the books/comics you need to be reading right now!