As British horror comics became more popular in the 1950s, so too did the controversy over content deemed repulsive and reprehensible. When the horror comic anthology Scream! was created in 1984, it ran stories that were more tongue-in-cheek and geared towards a younger audience. One of the publications most popular series was The Thirteenth Floor, written by the duo John Wagner and Alan Grant with illustrations by the illustrious Jose Ortiz. This series, about a crazed sentient computer that makes itself the moral arbiter of a 17-story apartment building, continued its run when Scream! merged with the comics periodical Eagle. The series ended in 1985, but thankfully 2000AD has resurrected it to be enjoyed by old fans as well as a new generation of comic enthusiasts.
The Thirteenth Floor is about an advanced computer system named "Max" who runs the day to day affairs at the high-rise apartment building Maxwell Towers. He performs routine maintenance, takes messages, sends residents important reminders, and – most importantly for this story – operates the sole elevator in the building. As Max is quick to remind readers, the welfare of his tenets is his primary concern. In fact, Max is so protective that he creates a hidden virtual 13th floor where he can trap robbers, debt collectors, and other criminals who would seek to harm his residents in some way. The sci-fi horrors these offenders face may be constructs of Max's imagination, but they are real enough to the unlucky souls who find themselves ensnared. And Max will get them to see the error of their ways, even if it means their death.
Puzzle Box Horror may earn a commission when you buy through links on our site.
I absolutely loved this collection of what is essentially a series of interconnected short stories. The recurring format is simple enough: a person Max deems wicked enters the building, Max tricks him into the elevator, there's a moment of "but wait this building doesn't have a 13th floor," and then Max deposits him into a nightmare world where the wrongdoer either has a change of heart or meets an untimely demise. And while this structure could quickly become monotonous (the comic ran on a weekly basis for almost a year), it's actually a nonstop ride of excitement and cliffhanger endings that lead perfectly from one issue to the next.
One reason the storyline works so well is the ingenuity of writers Wagner and Grant, who creatively conjure a steady stream of situations for Max to deal with. With each new enemy that enters the elevator, Max cycles through an unending variety of nightmares to get his point across, including spiders, snakes, centipedes, skeletons, rough cars, demons, disappearing floors, and so much more. The writers also come up with numerous conflicts to keep the story moving along. Max hypnotizes several people to aid him, and he is constantly having to outwit a police investigator who seeks to shut him down. Despite the formulaic set up, each issue managed to come up with some new twist that kept me engaged and allowed the overarching plot to build in ways that I did not expect.
Another reason this series is so great is simply because of Max. He has such a big personality in the story, like HAL from 2001: A Space Odyssey but with more sass. He is constantly breaking the fourth wall to address the readers, making us something of unwitting cohorts in his antics. I also love the way he narrates the story, giving us insight into the reasoning behind what he does (the morality of Max would make for a very interesting analysis piece, but I don't have time to get into it here). He genuinely cares about the people he is responsible for, and even feels remorse when several decent characters get caught up in his escapades.
On the other hand, Max also delights in tormenting his victims, and regardless of their perceived crimes he comes off a little sadistic and unhinged. Actually, he reminds me of other beloved sociopaths from pop culture, such as Dexter, Hannibal Lector, Joe Goldberg from You, and numerous characters in the TV series American Horror Story. Max has a likeable personality and his heart is mostly in the right place, so we care about him. We are excited to see what schemes he concocts, but we also want his plans to succeed and we're a nervous wreck when a wrench is, figuratively, thrown in the gears (which happens constantly for poor Max).
I would certainly put this series in the realm of dark comedy. Max enjoys finding ways to make the punishment fit the crime, whether it's a debt collector being chased by grotesque versions of himself looking to "collect" or a loan shark being stranded at sea on a quickly crumbling raft. No matter the situation Max is ready with a witty, and often grim, one-liner to seal the deal. Not everything about the plot adds up, but that's not the point and I was very much okay with it. Instead I allowed the story to lift my spirits and carry me along, cheerfully rooting for Max to find his way out of each new debacle. The Thirteenth Floor is billed as 17 stories of pure entertainment, and on that it won't let you down.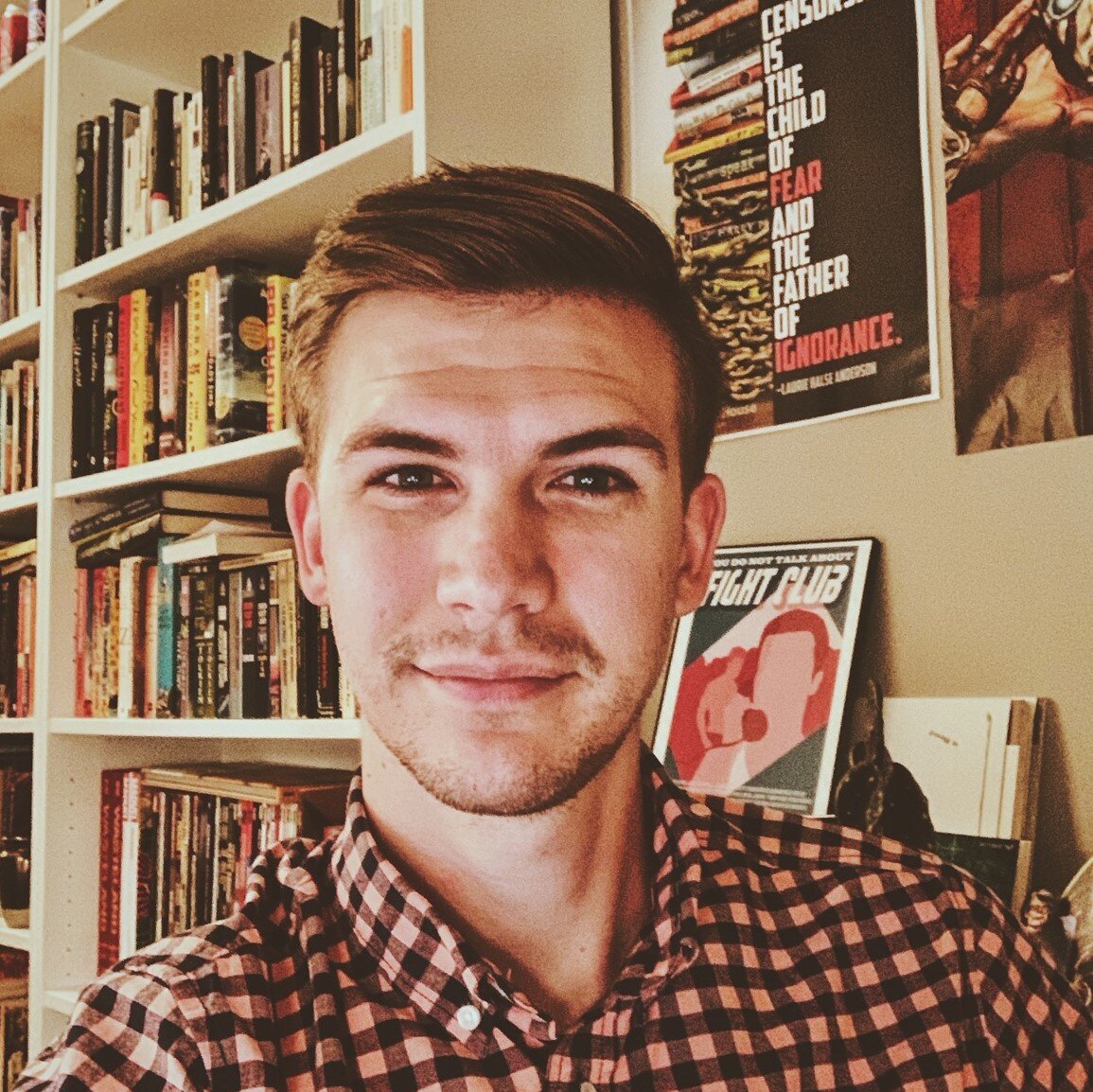 Ben's love for horror began at a young age when he devoured books like the Goosebumps series and the various scary stories of Alvin Schwartz. Growing up he spent an unholy amount of time binge watching horror films and staying up till the early hours of the morning playing games like Resident Evil and Silent Hill. Since then his love for the genre has only increased, expanding to include all manner of subgenres and mediums. He firmly believes in the power of horror to create an imaginative space for exploring our connection to each other and the universe, but he also appreciates the pure entertainment of B movies and splatterpunk fiction.
Nowadays you can find Ben hustling his skills as a freelance writer and editor. When he's not building his portfolio or spending time with his wife and two kids, he's immersing himself in his reading and writing. Though he loves horror in all forms, he has a particular penchant for indie authors and publishers. He is a proud supporter of the horror community and spends much of his free time reviewing and promoting the books/comics you need to be reading right now!