For December we bring you the upcoming release from Richard Thomas "Spontaneous Human Combustion." We were fortunate enough to receive an ARC copy and can confidently say this is our final recommendation for 2021.
In this new collection, Richard Thomas has crafted fourteen stories that push the boundaries of dark fiction in an intoxicating, piercing blend of fantasy, science fiction, and horror. Equally provocative and profound, each story is masterfully woven with transgressive themes that burrow beneath the skin.
A Series of Short Horror Stories
• A poker game yields a strange prize that haunts one man, his game of chance now turned into a life-or-death coin flip.
• A set of twins find they have mysterious new powers when an asteroid crashes in a field near their house, and the decisions they make create an uneasy balance.
• A fantasy world is filled with one man's desire to feel whole again, finally finding love, only to have the shocking truth of his life exposed in an appalling twist.
• A father and son work slave labor in a brave new world run by aliens and mount a rebellion that may end up freeing them all.
• A clown takes off his make-up in a gloomy basement to reveal something more horrifying under the white, tacky skin.
Powerful and haunting, Thomas' transportive collection dares you to examine what lies in the darkest, most twisted corners of human existence and not be transformed by what you find.
* Puzzle Box may earn a commission when you buy through links on our site.
4.4 Stars on good Reads – 4.5 stars on Amazon
What the Reviewers Have to Say
Beat collection I've read since THINGS WE LOST IN THE FIRE by Mariana Enriquez. Thomas's range is astounding.

Edward Lorn
I received the ARC for this collection a few months ago so that I could have time to read it and chat about it before its release on 02/22/22. I wish I had read it immediately upon receipt because it's THAT good. So good that I will reread these stories, even have actually reread a couple already even though I just finished the collection recently. (I am determined that 2 stories were connected, that a character we meet in the beginning, we get his origin in a later story and I will die on that hill…but I won't tell you who so you can reach your own conclusions…)

Each story is unique in its style and tone. Some are good old fashion classic horror, we have a few with sci fi elements, cosmic horror and magical realism. There were a couple I would have claimed were written by Stephen King and 2-3 I would have pinned on Stephen Graham Jones (two of my favorites, by the way) I did post mini-reviews of each story on my Instagram if you're interested, I can be found on IG @the_nerdy_narrative.

I read one story per day and that is how I recommend approaching this collection because these stories will make you think. Some have those fun endings that give you plenty of fodder for your imagination to carry forward as to what could have happened going forward. Some are just thought provoking, ones that deep thinkers will enjoy exploring the meanings of actions of the characters or the underlying theme.

I was blown away by the collection as a whole – I loved every single story. Honestly. There was one that I was lackluster about, but the ending flipped it and made the whole story SHINE. (I may not have had enough coffee and missed some connections as to what was happening, lol) It's rare I read a collection of this size and feel each story is a 5 star read, but this one is it…especially with all the stories being by the same author. Now I want to read EVERYTHING Richard Thomas has and anything he has coming out in the future.

Top short story collection of the year for me – trust me, it had some steep competition too!

Lezlie The Nerdy Narrative
Thomas (The Soul Standard) breathes fresh air into the genre of dark speculative fiction with a brilliant collection that teems with haunting elements, dark nostalgia for lost love, dysfunctional families, and self-torment. These 14 stories ably demonstrate Thomas's skill at conjuring visceral emotion through immaculate detail work. The gut-wrenching "Repent," about a crooked ex-cop who makes the ultimate sacrifice to save his dying son, is told with an artist's attention to scene setting. "Hiraeth," about a farm boy with a "hole in his chest" who is robbed and subsequently punished by the men in the family, bristles with astonishing detail, realistic characters, and emotional depth. In "Ring of Fire," an isolated scientist with an altered memory runs strange experiments on minerals, splicing horror and science fiction elements into an eerie tale about the evolution of the human mind amid isolation and interference. Equally devastating and refreshing, this is a collection to be savored by horror fans and literary readers alike.

Publishers Weekly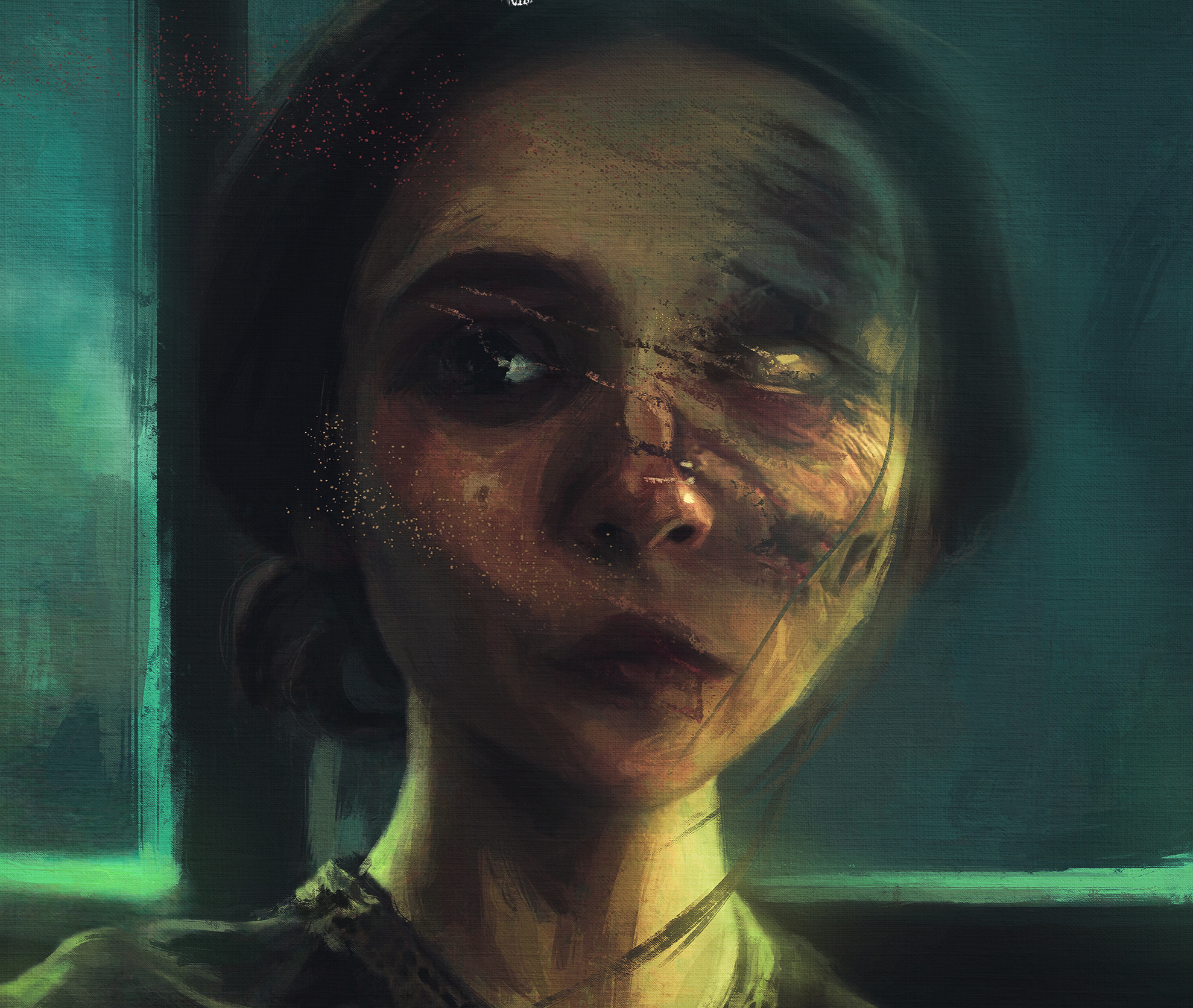 Tritone's love of horror and mystery began at a young age. Growing up in the 80's he got to see some of the greatest horror movies play out in the best of venues, the drive-in theater. That's when his obsession with the genre really began—but it wasn't just the movies, it was the games, the books, the comics, and the lore behind it all that really ignited his obsession. Tritone is a published author and continues to write and write about horror whenever possible.