Puzzle Box Horror's book recommendation of the week is The Worm and His Kings by Hailey Piper.
Hailey Piper writes horror and dark fantasy, and is a member of the Horror Writers Association. She is the author of Unfortunate Elements of My Anatomy, The Worm and His Kings, The Possession of Natalie Glasgow, Benny Rose, the Cannibal King, and others. Her short fiction appears in publications such as Year's Best Hardcore Horror, The Arcanist, Flash Fiction Online, Daily Science Fiction, Tales to Terrify, Blood Bath Literary Zine, and many more. She lives with her wife in Maryland, where she haunts their apartment making spooky noises. Find her on Twitter via @HaileyPiperSays and on Instagram via @haileypiperfights.
Synopsis
New York City, 1990:
When you slip through the cracks, no one is there to catch you. Monique learns that the hard way after her girlfriend Donna vanishes without a trace.
Only after the disappearances of several other impoverished women does Monique hear the rumors. A taloned monster stalks the city's underground and snatches victims into the dark.
Donna isn't missing. She was taken.
To save the woman she loves, Monique must descend deeper than the known underground, into a subterranean world of enigmatic cultists and shadowy creatures. But what she finds looms beyond her wildest fears—a darkness that stretches from the dawn of time and across the stars.
Review
"The Worm and His Kings is the best cosmic horror story I've read all year, and easily takes a place amongst my all-time favourites. It has a protagonist you really root for, creepy monsters (love the Grey Maiden), a fantastic backstory, lots of twists and turns, and plenty of unsettling and mind-bending scenes. It also has an ending that surprised me, but also makes perfect sense with the story. This is my first book from Hailey Piper, and I can't wait to read what else she has written."

Ben (@reading.vicariously)
To read the full review, click here!
The Worm and His Kings by Hailey Piper is available now at Horror Hub Marketplace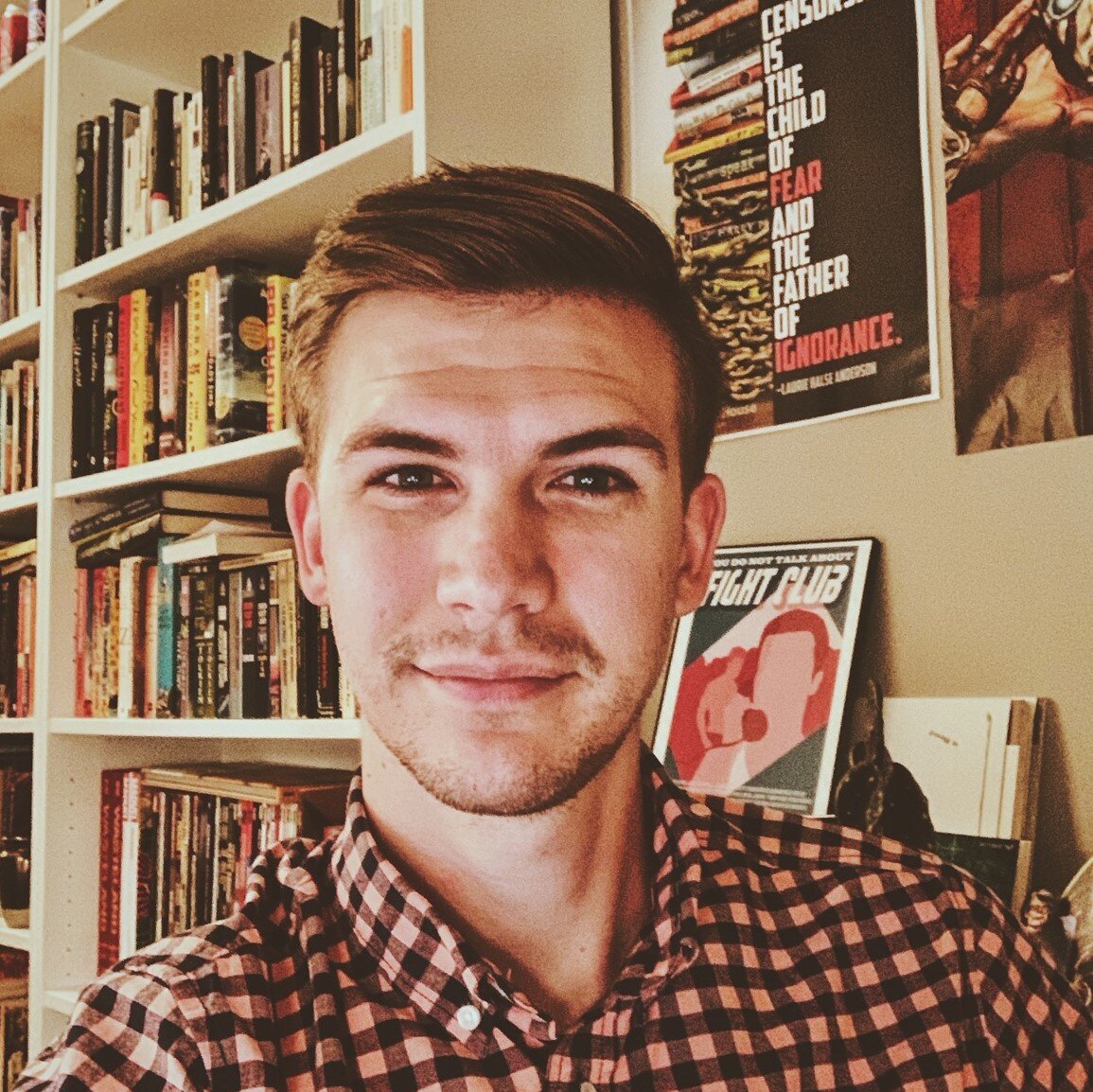 Ben's love for horror began at a young age when he devoured books like the Goosebumps series and the various scary stories of Alvin Schwartz. Growing up he spent an unholy amount of time binge watching horror films and staying up till the early hours of the morning playing games like Resident Evil and Silent Hill. Since then his love for the genre has only increased, expanding to include all manner of subgenres and mediums. He firmly believes in the power of horror to create an imaginative space for exploring our connection to each other and the universe, but he also appreciates the pure entertainment of B movies and splatterpunk fiction.
Nowadays you can find Ben hustling his skills as a freelance writer and editor. When he's not building his portfolio or spending time with his wife and two kids, he's immersing himself in his reading and writing. Though he loves horror in all forms, he has a particular penchant for indie authors and publishers. He is a proud supporter of the horror community and spends much of his free time reviewing and promoting the books/comics you need to be reading right now!