A seemingly normal family meets for Christmas, all gathering together from varying walks of life and styles of living. Clearly there is a dark family secret, however, and a lot of puzzle pieces are not revealed until far later in the film. The characters are nicely built and all members of the audience most certainly identify with at least one of the actors or actresses. This personal connection to the audience is one of the most important aspects of a horror film, without it, the audience is unable to feel empathy for the victims within the movie, and ultimately unable to be scared or enjoy the film.
That said, Red Christmas does a great job of building the characters, as niche as it may be. And the story line is so unique and compelling that one must wonder… Is Red Christmas based upon a true story?
The Inspiration and Making of Red Christmas [Spoiler Alert]
Red Christmas (2017) was written by Michael Joy and is apparently his first title, at least to be popular enough to find through imdb. Michael Joy does an awesome job of putting together the dynamics which is interpreted by the viewers as a sincerely terrible situation to be in. A mother had long ago aborted a baby after learning he has down syndrome, but the baby survives (unknown to the mother). This baby grows up to be truly disfigured and in a great deal of emotional pain…deciding to seek out the mother and slay her and her family on Christmas itself!
What Inspired Making Red Christmas?
Dee Wallace recently shared in an interview that the movie Red Christmas possessed a strong "slice of life" element, which she describes as 'real' and 'those quirky things that go on between families.' And she is definitely right: the movie capitalizes on real family dynamics to make a personal connection with the audience, and posses a quite possible real life horror scenario. Director Craig Anderson is interviewed about the movie as well and is specifically asked about the inspiration for the villain Cletus. Craig states that the abortion debate had a lot to do with the movie itself and that he wanted to encourage thinking about it from multiple perspectives.
The film was somewhat a result of a shot in the dark, as Craig also goes on to admit that he started out with a pro-life slasher film because he was trying to capitalize on satire. He even tried to model the movie after previous low-budget horror films (interesting that he wound up picking Dee Wallace, who absolutely KILLED IT in this movie!). However, after realizing his initial plot didn't align with his personal beliefs, he spent a couple years researching and getting to know reproductive rights and the ethical challenges that all perspectives faced. The result was creating a slasher who the audience would feel sympathetic towards, but also fear. Ultimately, both Dee Wallace (playing Diane) and Sam Campbell (playing slasher Cletus) were made to feel as though their characters were justified in their actions, as though they were both 'the good guy.'
Is Red Christmas About Pro-Life or Pro-Choice?
Director Craig Anderson specifically tried to give both sides a spotlight and opportunity for sympathy in his film, Red Christmas. While it is true that the movie seems to sway in favor of pro-life, as the director himself suggests the film is most likely received as a pro-life film, he still insists he was concerned with giving both sides a fair chance and a fair amount of unbiased representation within the film.
Could a Baby Really Survive an Abortion Like in Red Christmas?
Both, doctors and abortion clinics have proven that babies can survive the abortion process. If a baby survives the abortion, they are supposed to be immediately transported to the hospital. In fact, there are many documented cases of a baby surviving an abortion.
Are There Any Documented Cases of an Aborted Baby Murdering Their Mother?
There has not been any documented incident of a baby growing up after surviving an abortion to seek out their mother to murder her. Still, it is possible a renamed baby could grow up (like many before have done), and murder their mother without law enforcement ever making the blood-relation connection.
The Bottom Line: Was There a REAL Red Christmas Before the Movie? [Spoiler Alert]
No, Red Christmas is not based upon a true story…however, a common fear of a mother-to-be has spawned this tremendously creative horror film, which no one would want to experience in real life. Real life fear is what drives horror…and Red Christmas strikes upon a very real fear.
Final Notes about Red Christmas
This movie hosts some pretty fantastic performances, most notably by Dee Wallace, previously known for E.T., Critters and Cujo. Props needs to be given to director Craig Anderson as well. Whereas Red Christmas may have received poor reviews in other places, Horror Enthusiast applauds the originality and acting in the 2017 instant cult classic. Red Christmas is a diamond among the rough that every horror movie fan should see (though we can't guarantee it won't offend you)!
Fun Fact About Red Christmas: The movie is released in the summertime because it is an Australian film and their seasons are reversed, thus due to the logistics of shooting and the psychology of the local Australian release, director Craig Anderson and team decided on August 2017.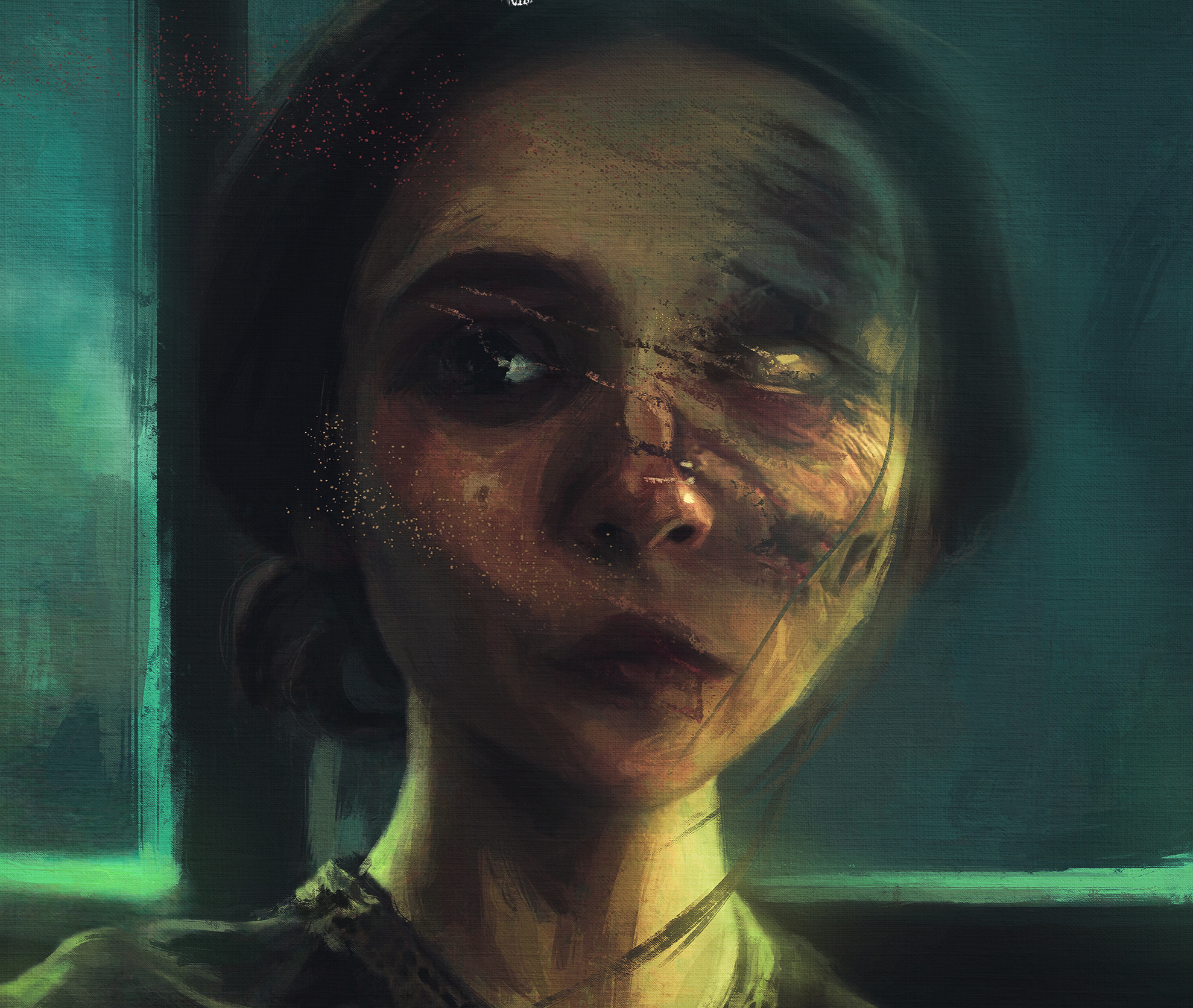 Tritone's love of horror and mystery began at a young age. Growing up in the 80's he got to see some of the greatest horror movies play out in the best of venues, the drive-in theater. That's when his obsession with the genre really began—but it wasn't just the movies, it was the games, the books, the comics, and the lore behind it all that really ignited his obsession. Tritone is a published author and continues to write and write about horror whenever possible.