Body horror movies are films that focus specifically on trauma, mutation, mental deterioration, and illnesses that occur in the human body. Some of these processes are natural, while others are inflicted. Movies that fall into this genre are typically gross, morbidly fascinating, and outright alarming, and the reason they are so effective is because they concern aspects of living we all can relate to: our physical and mental health. It's quite horrifying when something invades, violates, and/or transforms our conceptions of who we are.
Though the term "body horror" is relatively new in the world of horror, there is thankfully no shortage of examples in film. The list below constitutes some of the best in the genre, along with a dozen other recommendations (and though David Cronenburg's ouevre could be a list of its own, we did limit him to two films here to allow other movies to shine).
Check out Puzzle Box Horror's best movies about body horror!
Possessor (2020)
Tasya Vos is an assassin working for a high-tech secret organization. This organization uses brain implants to sync her mind up with another, giving her control over someone else's body in order to commit the murder and leave them behind as a scapegoat. That's already pretty freaky stuff, but then things take an even darker turn when her latest host regains control over their mind/body. There are several layers of disturbing body horror happening here – loss of control, blackouts, possession, transformation – and it's all very dramatic and unsettling. Possessor is directed by Brandon Cronenburg (of Antiviral fame), and stars Andrea Riseborough and Christopher Abbott.
American Mary (2012)
Mary is upset because the high tuition costs at medical school are thwarting her dreams of becoming a surgeon. But things take a turn when she performs impromptu surgery at a strip club, and then they take another turn when people being paying her to alter their bodies and introduce her to the world of extreme body modification. Not only are there numerous graphic scenes of highly illegal body modifications, but there is also a revenge storyline involving Bloody Mary and the man who raped her. The film verges on torture porn levels, but it's also highly intriguing in its subversiveness. American Mary is directed by the Soska Sisters and stars Katharine Isabelle, Antonio Cupo, and Tristan Risk.
Teeth (2007)

We often feel as strangers to our own bodies during adolescence (thanks puberty), but Teeth takes this concept to a strange new level. Dawn suffers from a rare condition, referred to in the film as "vagina dentate" or "vagina teeth", that makes physical intimacy with another impossible. But when a shocking and nonconsensual encounter awakens her violent side, she realizes she can use her condition to take revenge on other bad man. Heads up for those with male reproductive organs, this is a tough one to watch. It's also a bleak and unsettling coming of age tale told through emotional performances and streaks of dark comedy. Teeth is directed by Mitchell Lichtensteina and stars Jess Weixler.
Slither (2006)

A small town in South Carolina is invaded by a malicious alien parasite that immediately infects someone and spawns numerous larvae offspring. These new parasites continue the trend, turning their unsuspecting hosts in all manner of mutated grotesqueries and forming a large hive mind. It's up to a ragtag group of survivors, led by Police Chief Bill Pardy, to stop the spread before the whole town goes under. The film manages to be both extremely disgusting and extremely hilarious. This blend of alien invasion and body horror is certainly an example of horror comedy at its finest, and it's filled to the brim with blood, goo, and gross-out scenes. Slither is directed by James Gunn (right?!) and stars Nathan Fillion and Elizabeth Banks.
Society (1990)

Bill is a teenager who lives with his wealthy family in Beverly Hills. Bill has always felt a little different from his sister and parents, who subscribe to the upper class elite mentality, and he begins to wonder if there is something darker going on behind the scenes. A series of strange events lead up to a shocking conclusion where all of Bill's fears will be revealed. Like some of the other films on this list, Society is a movie with something to say. Sure, it's not very subtle in its satirical take on wealthy urbanites, but it's certainly memorable (especially that last orgy scene…). Society is directed by Brian Yuzna and stars Billy Warlock, Devin DeVasquez, and Evan Richards.
Tetsuo: The Iron Man (1989)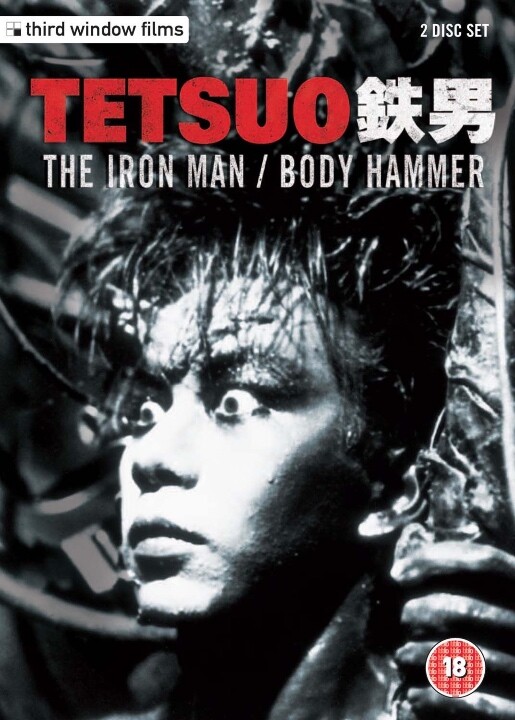 A man and his girlfriend are driving when they accidentally hit and kill another man. They begin having strange visions and noticing horrifying changes to their bodies. Turns out the man they killed was a metal fetishist who is taking his revenge by turning them into a monstrous mesh of man and machine. This film, with its abstract narrative and soundtrack of scraping metal, certainly falls into the avant-garde style of experimentation. This black-and-white cyperpunk nightmare is also one of the wildest movies you'll ever experience. It begins with a man shoving a metal rod into a cut in his leg, and then it just escalates from there. Tetsuo: The Iron Man is directed by Shinya Tsukamoto and stars Tomorowo Taguchi and Kei Fujiwara.
The Fly (1986)

A brilliant scientist finds his world turned upside down when a failed experiment mixes his genes with that of a common fly. This freak encounter leads to a slow and painful transformation for the scientist. The grotesque scenes of mutation are as haunting as they are harrowing for the man and his loved ones. The film, a remake of an earlier movie from the 1950s, takes its source material and elevates it to higher levels of emotion, anxiety, and terror. The film has also become a classic in its own right, especially in the world of sci-fi horror, and is likely the director's most well-known mainstream movie. The Fly is directed by David Cronenburg and stars Jeff Goldblum, Geena Davis, and John Getz.
The Thing (1982)

In a remote facility in Antartica, a research team is hunted by a bizarre alien life form that can transform its body to mimic other forms, in this case shapeshifting to assume the form of its victims. The plot of this film is simple and wastes no time in getting to the good stuff. The paranoia and body count runs high as the isolated research station is invaded and the team desperately tries to root out the evil and survive. The movie also has some of the best practical effects ever, making the many "wtf" moments that much more special. It's bizarre, it's gruesome, and it's a whole lot of fun. The Thing is directed by John Carpenterand stars Kurt Russell as well as a great cast of supporting characters.
Videodrome (1982)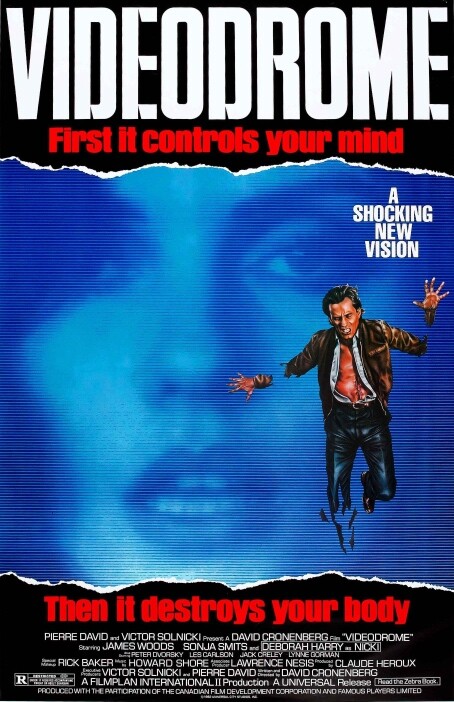 There's a shocking new satellite feed airing on television called "Videodrome", which depicts random people being sodomized, tortured, and murdered in various ways. The president of the TV station, Max Renn, becomes determined to find out who the creators are: a quest that will feature a wide variety of graphically deranged scenes and lead to his own psychological unhinging. It's a body horror program within a body horror movie, full of the director's emphasis on surrealism but loaded with even more gore. It also effectively blurs the line between reality and fantasy as it becomes something of a study on the genre itself. Videodrome is directed by David Cronenburg and stars James Woods, Debbie Harry, and Sonja Smits.
Honorable Mentions
Tusk (2014)
Antiviral (2012)
The Skin I Live In (2011)
Cabin Fever (2002)
Brain Damage (1988)
From Beyond (1986)
Re-Animator (1985)
The Stuff (1985)
Possession (1981)
Eraserhead (1978)
Invasion of the Body Snatchers (1978)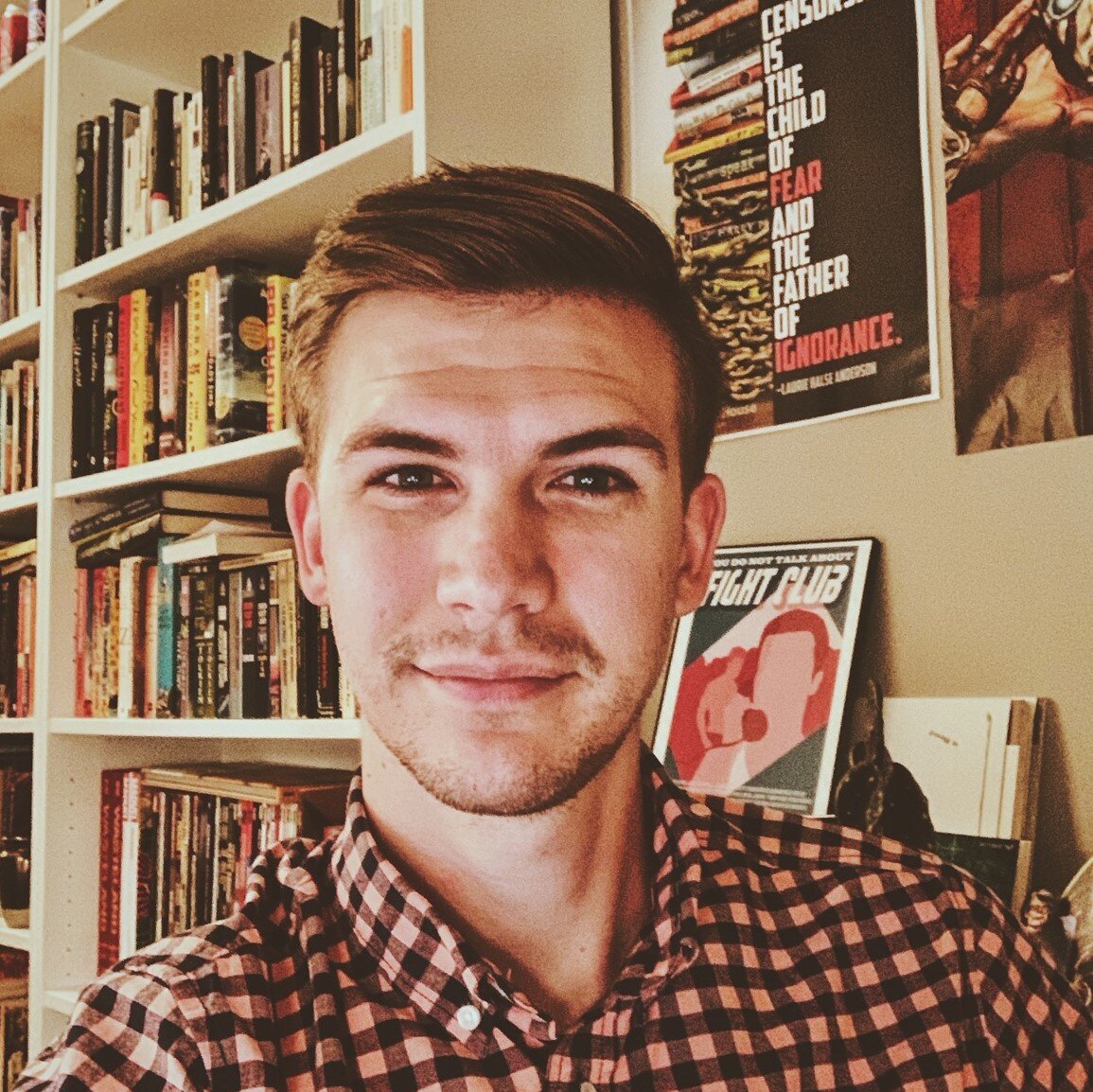 Ben's love for horror began at a young age when he devoured books like the Goosebumps series and the various scary stories of Alvin Schwartz. Growing up he spent an unholy amount of time binge watching horror films and staying up till the early hours of the morning playing games like Resident Evil and Silent Hill. Since then his love for the genre has only increased, expanding to include all manner of subgenres and mediums. He firmly believes in the power of horror to create an imaginative space for exploring our connection to each other and the universe, but he also appreciates the pure entertainment of B movies and splatterpunk fiction.
Nowadays you can find Ben hustling his skills as a freelance writer and editor. When he's not building his portfolio or spending time with his wife and two kids, he's immersing himself in his reading and writing. Though he loves horror in all forms, he has a particular penchant for indie authors and publishers. He is a proud supporter of the horror community and spends much of his free time reviewing and promoting the books/comics you need to be reading right now!