As many of you might have heard legendary wrester Markus Crane of Game Changer Wrestling (GCW) passed away at the age of 33. He was famously known as a deathmatch specialist and was beloved by fellow wrestlers and fans alike.
GCW's release about Markus remembers him with kind words and loss "With Sadness, GCW mourns the loss of Markus Crane. As a performer, Markus embodied the spirit of GCW. He was an underdog and an outlaw. He was fearless in the ring and determined to succeed against the odds."
His good friend and ring mask designer Adam Zigler was profoundly impacted by this and decided to create a replica mask in Markus's honor. All profits to be donated to causes that Markus was supporting in his life.
Adam had this to say about Markus and the mask he originally designed for him to wrestle in.
"To say Markus Crane was one of my best friends would be an understatement. He was closer to me and had more of a positive impact on my life than nearly anyone I have ever known. After I finished SFX school and moved to Chicago in 2017, Markus was so excited to have me create custom ring-wear for him. He was always my biggest supporter and loudest cheerleader. The first mask he wanted was a mask inspired by a character from a video game he loved, but "more corpse-painty". Markus always had a way with words. We always talked later of making copies of his mask he wore to the ring, which was originally casted in polyurethane resin so that way he could sell them to his fans, but we never were able to bring goal that to fruition.
In December 2019, Markus lost consciousness while on the way home from wrestling a show on the West Coast and was placed in a medically induced coma. It was found that he had an infection that had made it's way into the very bone of his skull, and even his brain. A part of his skull was removed, and through his strength and willpower was able to make an incredible physical and mental recovery. After having a metal plate surgically fused to his skull, Markus even fought his way back to the ring in April 2021 at an event in Tampa, Florida aptly titled "PLANET DEATH". It was when he found out about getting to perform at Planet Death that he asked me to create a new version of his mask that would be easier to travel with. This new latex casting of the original mask is what he wore to the ring that day, and ultimately was what he wanted to have for his fans to purchase.
Markus spent a large portion of 2021 training for a full-time return to the ring. In November 2021, Markus moved to his hometown to focus on his continued physical recovery, as well as his newfound sobriety and he was doing an amazing job. Tragically however after complaining of a headache, Markus passed away in his sleep on December 26th, 2021.
I had a few messages after he passed asking if I would make copies of his mask for a few of his friends. It was on Wednesday, December 29th that I was riding in the car when I had the idea to make this possible for his friends and fans and not feel exploitive of my friend, but instead to do it in a way that I can honor Markus and create something good. It was at this exact moment of having this thought that I looked out the window of the car and saw I was passing "SWEET TOOTH DENTISTRY". I am not in the slightest religious, far from it, but I don't want ignore the synchronicity if my friend is giving a sign.
For every mask of Markus' that I sell, I'll be donating a percentage of the profits to a charity of my choosing, but will always be a charity that supports a cause that Markus would have believed in.
For 2022, the profits will go to the Trevor Project. The Trevor Project is a non-profit organization providing crisis intervention and suicide prevention services to LGBTQ teens and young adults. I am not affiliated with Trevor Project in any way, but I wholeheartedly believe in their mission and have researched them thoroughly. If you do not wish to purchase a mask but still want to support The Trevor Project, you can find more information and donate at thetrevorproject.org."
If you would like to support the cause or view the mask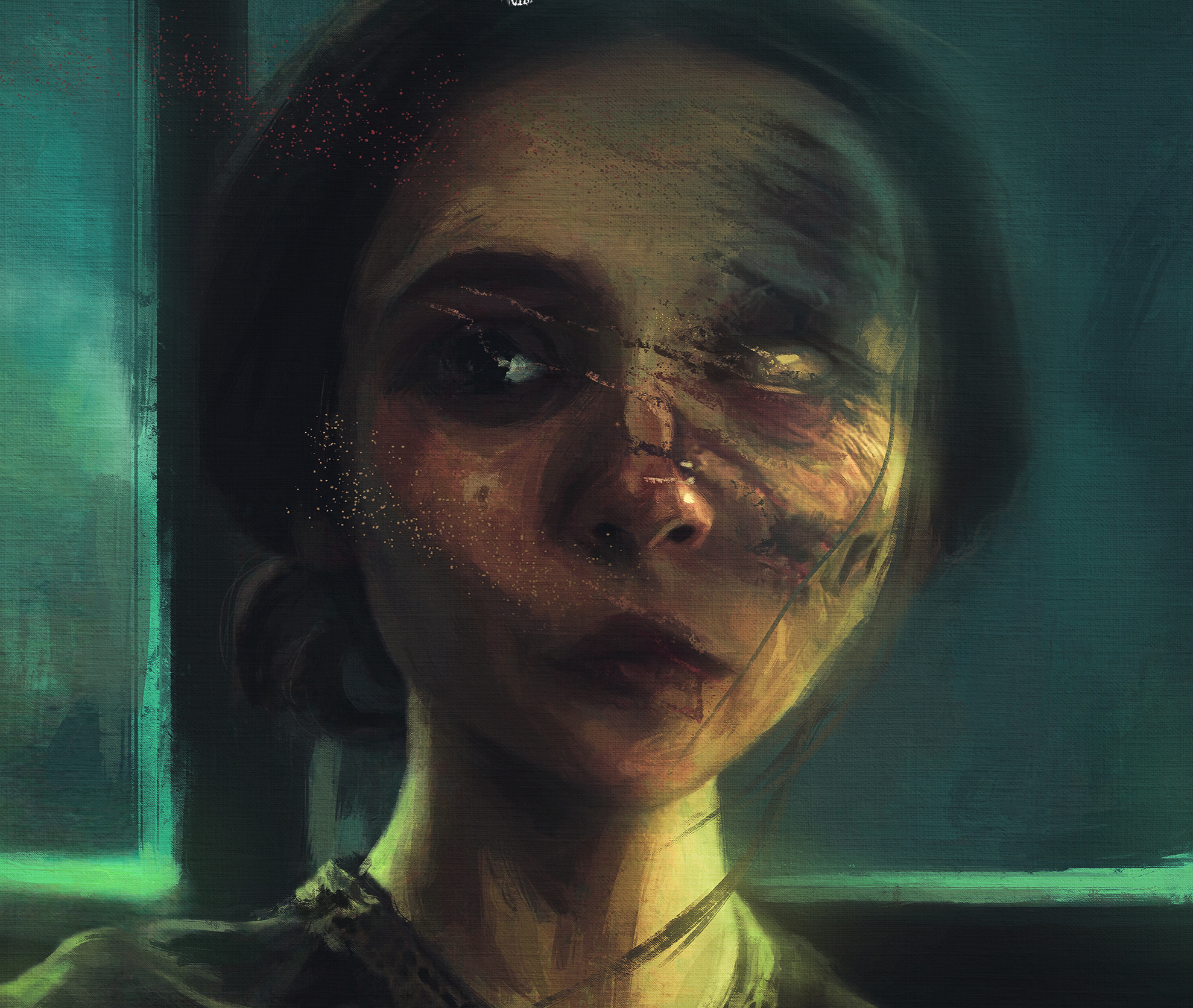 Tritone's love of horror and mystery began at a young age. Growing up in the 80's he got to see some of the greatest horror movies play out in the best of venues, the drive-in theater. That's when his obsession with the genre really began—but it wasn't just the movies, it was the games, the books, the comics, and the lore behind it all that really ignited his obsession. Tritone is a published author and continues to write and write about horror whenever possible.