In his seminal novel Dune, author Frank Herbert writes, "I must not fear. Fear is the mind-killer". This idea, that fear steals and kills who we are, is taken to a terrifying new level in the space horror comic Rogue Planet (2020) where the fears of our main characters literally come to life and hunt them down in a strange alien landscape. Though the story shackles itself within its sci-fi horror conventions, if you're a fan of the Alien franchise or H.P. Lovecraft then you will probably still have a good time with this one.
In a faraway galaxy there is a "rogue" planet (i.e. one not bound to any planetary system or star) where aliens worship a grotesque and horrifying elder god. The comic wastes no time introducing us to some of its main elements, namely the towering fleshy monument of the god and the lengths the inhabitants will go through to appease its bloodlust. We see an alien father sacrifice his own son in front of the multi-eyed obelisk, which really helps set the dark and dangerous tone that runs throughout the story.
After this jarring opening we cut to the salvage ship Cortes, where the crew is just beginning to wake from hyper-sleep. They've found a distress signal and followed it to the unknown world, hoping to loot whatever treasures they may find. However, upon discovering a massive ship graveyard they begin to feel something is amiss. This uneasy feeling quickly turns to outright terror as they are attacked by a massive tentacled monster, and they spend the rest of the comic fighting for their lives against numerous bizarre and deadly enemies.
No spoilers here, but the Rogue Planet comic makes it clear pretty early on that none of the crew are safe from the planetary nightmares they face. While this ramps up the stakes and tension, it would have been even more effective if we cared more for our main characters. We do get scenes of expository banter that lend layers to their personas, but for the most part they remain static archetypes typical of the sci-fi horror genre. This isn't inherently a bad thing, but it adds to the feeling of "been there, done that" that permeates the story.
For a story about a ship following a distress signal to a hostile world, it plays out about like one would expect. The humans are placed in increasingly dangerous scenarios as the mysteries of the planet are slowly revealed. The aliens are all fairly nondescript, resembling a primitive tribe that has been intruded upon by foreigners. Following its cosmic horror roots the plot also dips into a baffling spirituality and mythos in its final act. True to the genre I was left wondering what I'd just read, but unfortunately it didn't have the unnerving impact that the best in cosmic horror carries.
Where Rogue Planet really shines is in its unsettling imagery, abundant violence, and eye-catching artwork. The chaotic evil force is presented in various ways: there's a gargantuan, veiny, many-mouthed worm (reminiscent of Junji Ito's manga Remina), a host of hollowed out astronauts with streaming tentacles where their heads should be, and even a larger, bonier version of the facehugger from Alien. All iterations are unnerving, and all represent new levels of dread and mayhem for our misfortuned crew. These creatures are particularly creepy thanks to the bold illustrations from Andy Macdonald and the shimmering colors from Nick Filardi.

In terms of sci-fi horror, Rogue Planet doesn't break any new ground. But the comic also manages to elevate above being a completely awful rip-off. There's enough here – between the intriguing concepts and provocative artwork – to keep readers engaged in the story, even when they're confused or find themselves feeling déjà vu. Though previous entries in the genre have tackled the same concepts with better results, the creepy images and stellar coloring make this one still worth a read. Just lower your expectations and you'll have fun with it.
Rogue Planet is available now from Oni Press.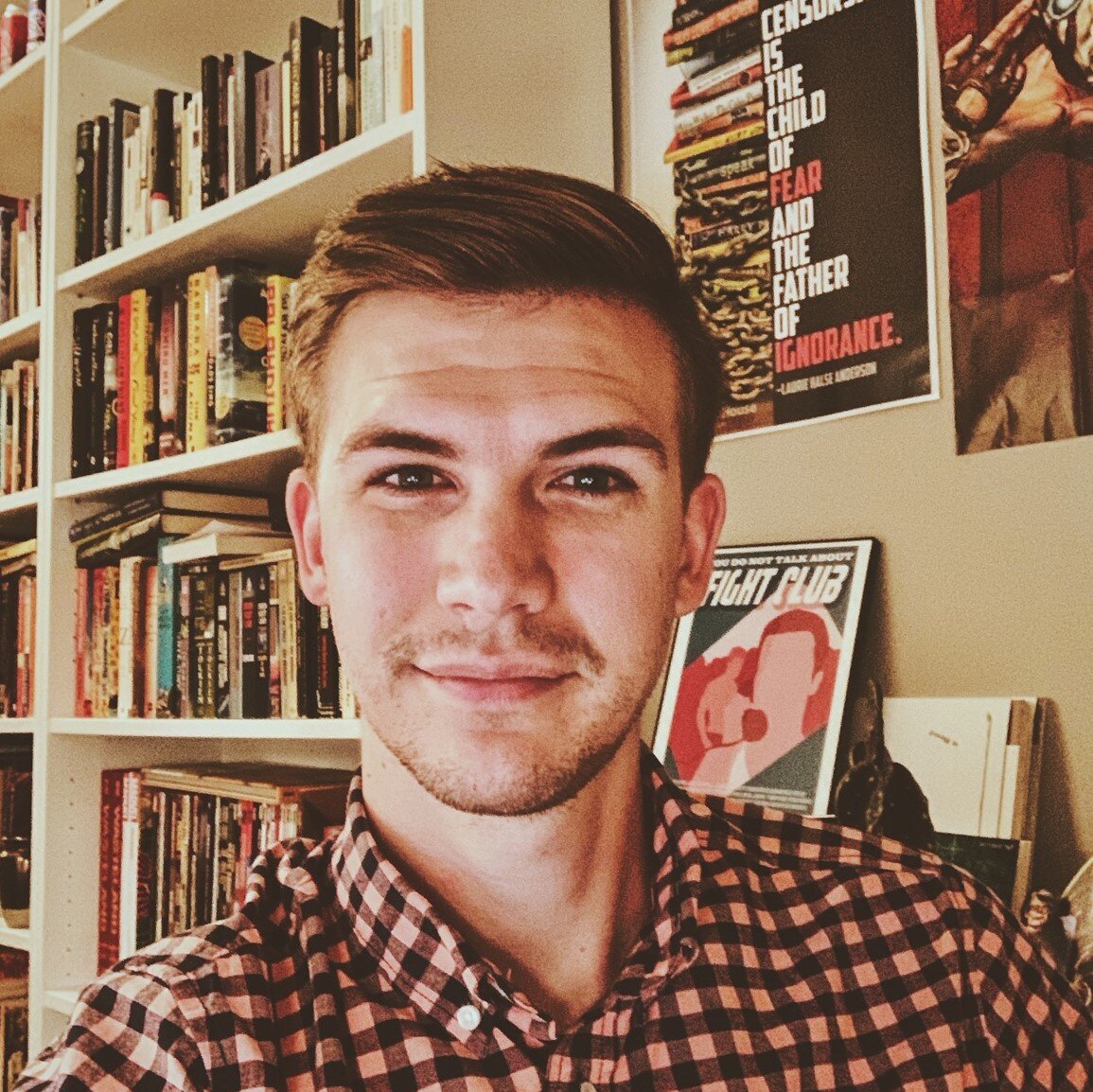 Ben's love for horror began at a young age when he devoured books like the Goosebumps series and the various scary stories of Alvin Schwartz. Growing up he spent an unholy amount of time binge watching horror films and staying up till the early hours of the morning playing games like Resident Evil and Silent Hill. Since then his love for the genre has only increased, expanding to include all manner of subgenres and mediums. He firmly believes in the power of horror to create an imaginative space for exploring our connection to each other and the universe, but he also appreciates the pure entertainment of B movies and splatterpunk fiction.
Nowadays you can find Ben hustling his skills as a freelance writer and editor. When he's not building his portfolio or spending time with his wife and two kids, he's immersing himself in his reading and writing. Though he loves horror in all forms, he has a particular penchant for indie authors and publishers. He is a proud supporter of the horror community and spends much of his free time reviewing and promoting the books/comics you need to be reading right now!