Though the sci-fi horror genre has been around for century, it's really in the last few decades that it has hit it's stride. Nowhere has that jump in popularity more prevalent or evident than in the world of film. The 70's and 80's represent a golden era in sci-fi horror movies, with the rise of such giants in the industry as John Carpenter, David Cronenberg, and Ridley Scott. But even from the 90's onward sci-fi horror shows no signs of slowing down, and some really incredible entries have come out in just the last couple of years.
There are so many excellent sci-fi horror movies out there that it was very hard to narrow this down to a manageable list. Even with an "Honorable Mentions" section at the end, we know we missed plenty of viable candidates. Let us know some of the better films we left off down in the comments below!
Color Out of Space (2019)
Did you know colors could be scary? H.P. Lovecraft certainly thought they could be, and he wrote a deeply unsettling story to prove it. Color Out of Space is a cosmic horror film based on that titular story, and it's about the Gardner family who find that a meteorite has crash-landed on their farm. Suddenly, their once peaceful life in the country is shattered as the family finds themselves fighting an alien being that can infect and mutate their bodies and minds. Come for the Nicolas Cage performance, stay for the grotesque practical effects. With a slow build in the first half and a wild spree of body horror in the second half, Color Out of Space is a rare example of a Lovecraft adaptation done right.
Annihilation (2018)
Criminally underrated and suffering from a shoddy release, Annihilation is a film that deserves your attention and awe. Based on the book by Jeff Vandermeer, it's a story about a group of scientists who venture into a mysterious zone called "the Shimmer" to collect data and locate the early explorers who have vanished inside. The movie shares some similarities with the book, but writer/director Alex Garland also made some significant changes and it's best to view them as alternate entries in a shared universe. It's notoriously difficult to translate cosmic horror to the big screen, but Annihilation manages to do it and do it well. Full of mind boggling images and a deep unfurling dread, this is a movie that really translates a sense of hopelessness and unfathomable fear.
Timecrimes (2007)

Though perhaps more of a sci-fi thriller than horror, there are enough shocking scenes and gut-twisting suspense to earn the Spanish language film Timecrimes a spot on this list. The film opens with a man named Hector spying on a beautiful woman. His moment of voyeurism is suddenly disrupted when he is attacked by a man whose head is wrapped in bandages. Fleeing the scene, Hector is able to find refuge in a remote lab where a scientist convinces him to hide in what turns out to be a time machine. To say more would be to spoil critical scenes, but just know this movie, though saddled with a low budget and amatuer actors, is a wonderfully confounding and deeply disquieting.example of sci-fi horror.
Event Horizon (1997)

Sure it flopped on its initial release (as did several other films on this list). Sure it's been panned by critics and holds a highly debated place in film fandom. But whether you hate or, in our case, love it, there's no denying that Event Horizon is fully ingrained in pop culture and space horror sensibilities. If you're not familiar with it, it's about a spaceship that stumbles across a portal to hell. As this infernal dimension begins to assert it's dark influence the crew is slowly driven into a violent madness. Full of existential dread and shots of pure horror, Event Horizon is a film not to be missed. Just hope you return from the experience in a better state than the crew.
The Fly (1986)

We're big fans of both body horror and practical effects over here at Puzzle Box, and one of the movies that best combines those two elements is David Cronenburg's The Fly. Really there are many great choices in the Cronenburg cannon, but picked this one for its engaging premise and delightfully gross effects. Jeff Goldbloom, who gives a particularly captivating performance, plays a scientist whose failed experiment in teleportation transforms him into a gigantic insect. It's a disgusting and nightmarish riff on Kafka's The Metamorphosis, but it's also a surprisingly poignant look into the complexity of human relationships.
Re-Animator (1985)

Herbert West, a slightly off-kilter scientist, has discovered a secret formula that can reanimate dead tissue and ultimately bring the deceased back to life. After a successful trial run on a fellow student's cat, West takes his extraordinary elixir to the morgue and from there all havoc breaks loose. Though the movie is loosely based on an H.P. Lovecraft short story, there were some major changes made and a lack of overall otherworldly dread. Instead we get a gloriously violent and darkly comedic romp full of gore and humor, all centered around the delightfully cheesy performance of actor Stewart Gordan. And really, what more could you want?
The Thing (1982)

John Carpenter's The Thing is a masterpiece of paranoia and gorey practical effects. Based on the novella Who Goes There? by John Campbell Jr, Carpenter's version is actually the third adaptation of the story and by far the most famous. In an isolated arctic setting, a team of scientists uncover an ancient alien being. Despite their best intentions, the creature is revived and begins to take them out one by one. What makes this plot particularly terrifying is the alien's ability to mimic other lifeforms.The frenzy of shapeshifting that ensues, from the normal humanoid forms to the outrageously bizarre spectacles, keeps the scientists (and the audience) guessing on who is friend or foe. For the staff at Puzzle Box Horror, this is easily one of our favorite sci-fi horror films.
Scanners (1981)

Ok we swear this isn't cheating, but we're double-dipping in the Carpenter oeuvre. His movie Scanners, essentially about a group of telepathics seeking world domination and the counter-group fighting to subvert them, is what we consider essential viewing when it comes to the sci-fi horror genre. Yes it has the infamous head-exploding scene, and yes it's as entertaining and memorable as you'd assume from a Carpenter film. But it also features some fine character acting and touches on some intriguing sociopolitical themes. Overall it's a satisfying blend of cerebral commentary and visceral chaos.
Alien (1979)

It's impossible to talk about sci-fi horror without the angular, toothy distorted image of a xenomorph coming to mind. The whole alien franchise is fantastic (yes, even that one), but we have to give credit to the one that started it all. Ridley Scott's Alien is dark, tense, and claustrophobic; a slow-burn of mounting dread and unseen foes until about the halfway mark when it explodes (literally) with stomach-churning horror. Featuring the unforgettable designs by H.R. Giger and inspiring decades of filmmakers after it, Alien stands as a shining example of the "horror in space" genre.
Invasion of the Body Snatchers (1978)

It's not often that a remake is better than the original, but the 70's version of Invasion of the Body Snatchers is arguably superior to its predecessor. The enthralling performances of the leads, the creepy practical effects, the unnerving musical score, and the harrowing ending all work in perfect unison to make this a shockingly scary film. The cold war paranoia of the first movie has also been updated to showcase more relevant social metaphors, such as the loss of self and breakdown of community. Body possession movies have always been terrifying, and this one, about an alien plant that consumes its sleeping host and assumes their form, is a must-watch entry in the sci-fi horror genre.
Honorable Mentions
Possessor (2020)
The Invisible Man (2020)
Life (2017)
Ex Machina (2014)
Europa Report (2013)
Sunshine (2007)
Slither (2006)
28 Days Later (2002)
Donnie Darko (2001)
The Faculty (1998)
Demon Seed (1997)
Mimic (1997)
Cube (1997)
Tetsuo: The Iron Man (1989)
Aliens (1986)
From Beyond (1986)
Altered States (1980)
The Fury (1978)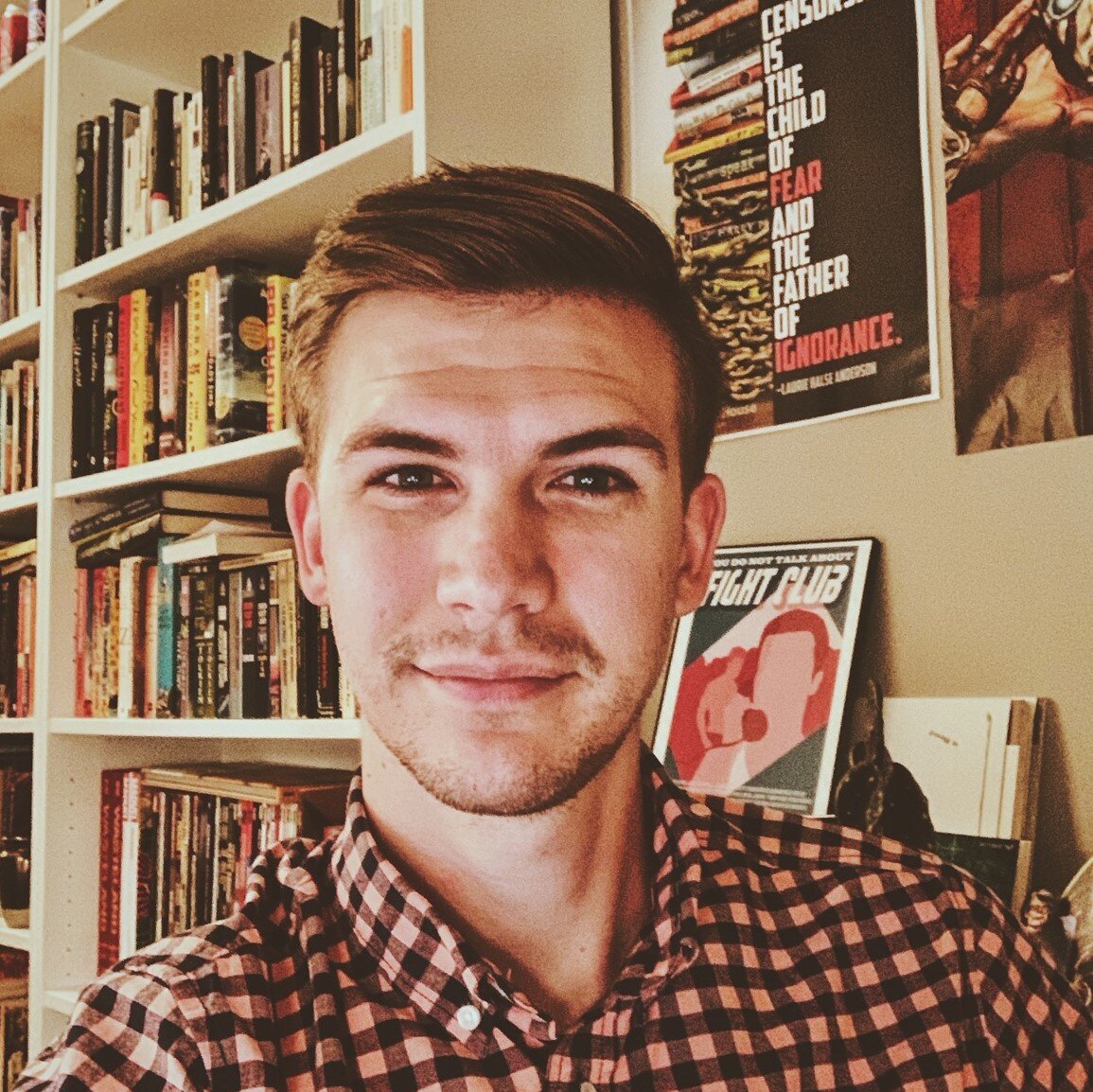 Ben's love for horror began at a young age when he devoured books like the Goosebumps series and the various scary stories of Alvin Schwartz. Growing up he spent an unholy amount of time binge watching horror films and staying up till the early hours of the morning playing games like Resident Evil and Silent Hill. Since then his love for the genre has only increased, expanding to include all manner of subgenres and mediums. He firmly believes in the power of horror to create an imaginative space for exploring our connection to each other and the universe, but he also appreciates the pure entertainment of B movies and splatterpunk fiction.
Nowadays you can find Ben hustling his skills as a freelance writer and editor. When he's not building his portfolio or spending time with his wife and two kids, he's immersing himself in his reading and writing. Though he loves horror in all forms, he has a particular penchant for indie authors and publishers. He is a proud supporter of the horror community and spends much of his free time reviewing and promoting the books/comics you need to be reading right now!