Is Scream Based On a Real Story?
"What's your favorite scary movie?" Ghostface can be heard around the world by countless fans mimicking his famous catchphrase. Ghostface taunts his victims by telephone and with a voice changing device to help hide his identity (which ultimately changes every movie). He then stalks and chases them with a scary looking dagger to ensure a violent death. Ghostface is certainly one of the horror genre's favorite slashers.
The Scream franchise did very well, with the first movie raking in more than $103 million in the United States alone (that's great for an estimated budget of only $14,000,000)! But where did the story get its start? What is the Scream movie origin and is Ghostface based upon a real life killer? Horror Enthusiast has dove deep to untangle some wires and figure the true origin of the Ghostface killer and Scream movies.
The Real Story that Inspired Ghostface & Scream
The Real Life Unnerving Murders
The writer of Scream, Kevin Williamson, created the story line surrounding his fascination with the Gainesville Ripper. While watching a news story about the terror, he realized his very own window was open, and that he could be susceptible to the same horrible fate that had already befallen a number of people. The horror script was born that very day as Kevin completed the first 18 page draft of what would be Scream.
The initial script featured a young woman who was alone at home (where she should be safe), being taunted by a killer over the phone. The woman would then be chased by the slasher, who would be a scary-masked villain with a knife. Shortly, Kevin had completed a full-length script for the movie. He even planned the concept of Scream becoming a franchise right away. In addition to his full-length script, Kevin provided suggestions that outlined two possible sequels.
The Gainesville Ripper
Danny Harold Rolling is the Gainesville Ripper, a serial killer responsible for murdering 5 students in the Gainesville, Florida area, as well as 3 others in Louisiana. Rolling is the initial inspiration (although somewhat loosely fit) for the plot horror enthusiasts all know as the Scream movie today. Rolling was a gruesome killer, mutilating his victims after raping them and even decapitating one body. He would also pose his victims in sexually provocative positions before leaving the scene. Hardly Ghostface, however, nonetheless the Gainesville Ripper would scare Kevin Williamson so bad he'd come up with the basis for a truly scary plot with a real-life feel.
Rolling was put to death by legal injection in 2006.
Where Did the Ghostface Mask Come From?
The Ghostface mask was discovered by Wes Craven himself as he were hunting for filming locations. He noticed the mask hanging on the wall of one of the rooms within a possible film house and knew it was a perfect fit. The mask could not be exactly similar as he could not obtain the rights and so he had one made to resemble the mask as closely as possible based upon a photo he took.
Where Did the Ghostface Cloak Come From?
Ghostface was designed, originally, to be cloaked in a white robe, not a black robe. The costume only changed to a black robe after the crew realized he resembled a member of the Ku Klux Klan when wearing white.
Where Did the Title "Scream" Come From?
Scream was originally going to be called "Scary Movie." This is super ironic, as that title would later be used for a parody that pretty much featured the Scream franchise. The (now more famous than ever before in light of their sexual harassment scandles) Weinstein Brothers decided to rename the film to Scream towards the end of filming.
Advertisements

What Made Scream More Interesting?
Scream was (basically) the first horror movie that featured characters who understood horror movies existed and even referenced real-life horror movies throughout the film. With characters that understood how people die in horror movies and the common mistakes to avoid…it made the audience feel as though anything could happen.
Additional Inspirations
There is a lot of inspiration behind Scream that appears under the surface, as well. Scream script writer, Kevin Williamson, had been a huge horror movie fan his entire life before beginning the Scream script. He loved popular horror franchises Halloween, Friday the 13th, A Nightmare on Elm Street, Prom Night, and many others. His passion for these films is evident via a number of references and obvious homage throughout the Scream movies.
Scream Still Scares Even Today
Ghostface today is still a very popular slasher horror icon. He makes several appearances throughout popular media (other movies included, even comedies like 'Scary Movie'). And almost everyone knows who Ghostface is, or has seen at least one Scream movie. He is even a very popular Halloween mask choice more than 20 years after his first cinematic appearance (the original Scream being released in 1996). And very recently, more interest slasher favorite, Ghostface, has spawned a rebooted Scream franchise in form of a TV series. The TV series first aired in June of 2015, but is currently three seasons strong. The third season has yet to air (begins in March of 2018).
Whether on the big screen or on TV, one thing is clear: Ghostface is here to stay and wants to know what is your favorite scary movie?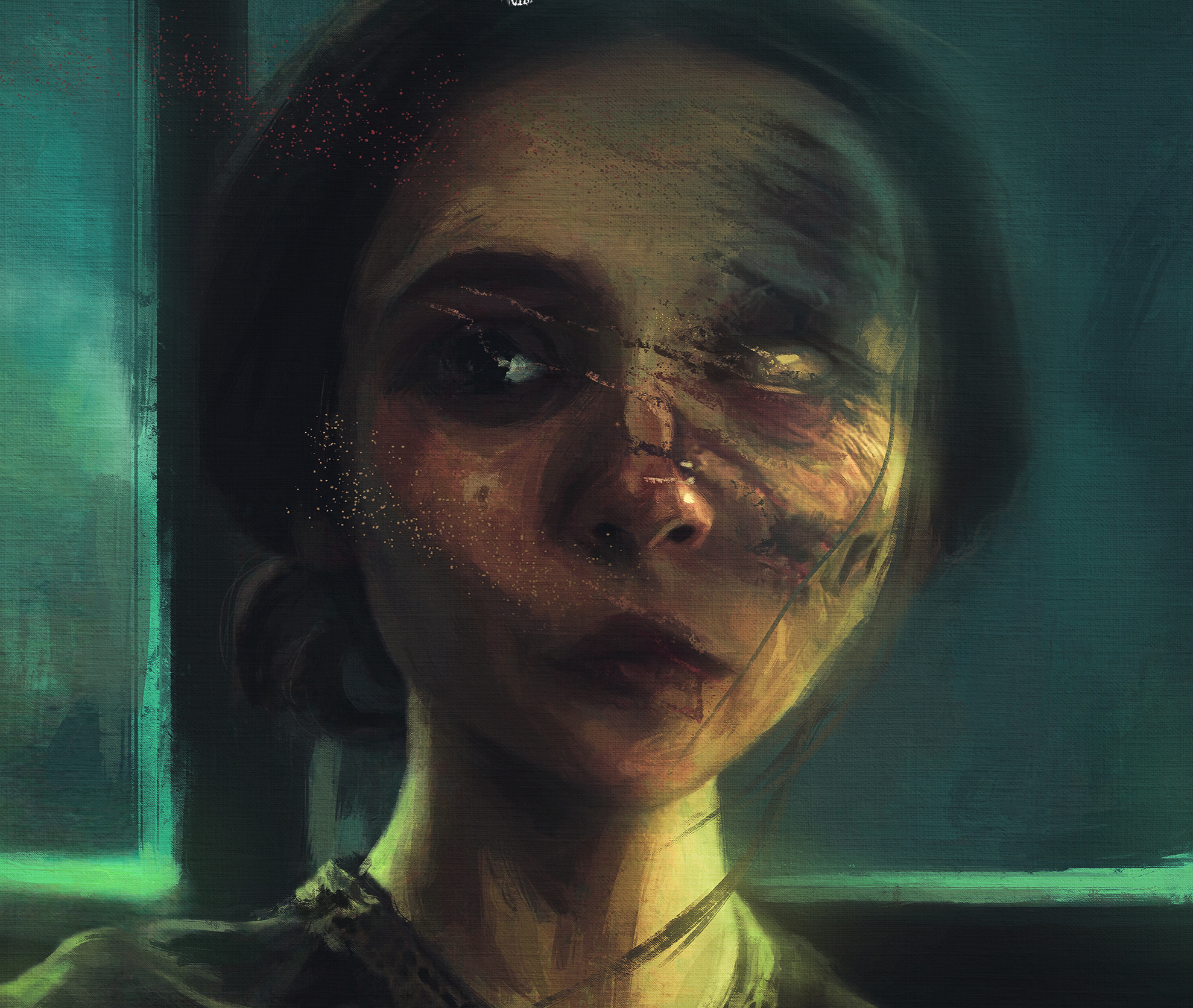 Tritone's love of horror and mystery began at a young age. Growing up in the 80's he got to see some of the greatest horror movies play out in the best of venues, the drive-in theater. That's when his obsession with the genre really began—but it wasn't just the movies, it was the games, the books, the comics, and the lore behind it all that really ignited his obsession. Tritone is a published author and continues to write and write about horror whenever possible.