Do you like the hairs standing up on the back of your neck? Well we've put together a list of the best paranormal movies and television series on Netflix right now for your fright nights viewing pleasure… We'll update regularly as new titles become available.
10.) Insidious
Director: James Wan
Writer: Leigh Whannell
Cast: Patrick Wilson, Rose Byrne, Ty Simpkins, Lin Shaye, Leigh Whannell, Barbara Hershey
Parents (Patrick Wilson, Rose Byrne) take drastic measures when it seems their new home is haunted and their comatose son (Ty Simpkins) is possessed by a malevolent entity, astral projecting and frightened, the parents call upon a medium (Lin Shaye).
Rotten Tomatoes Score: 66%
9.) Birdbox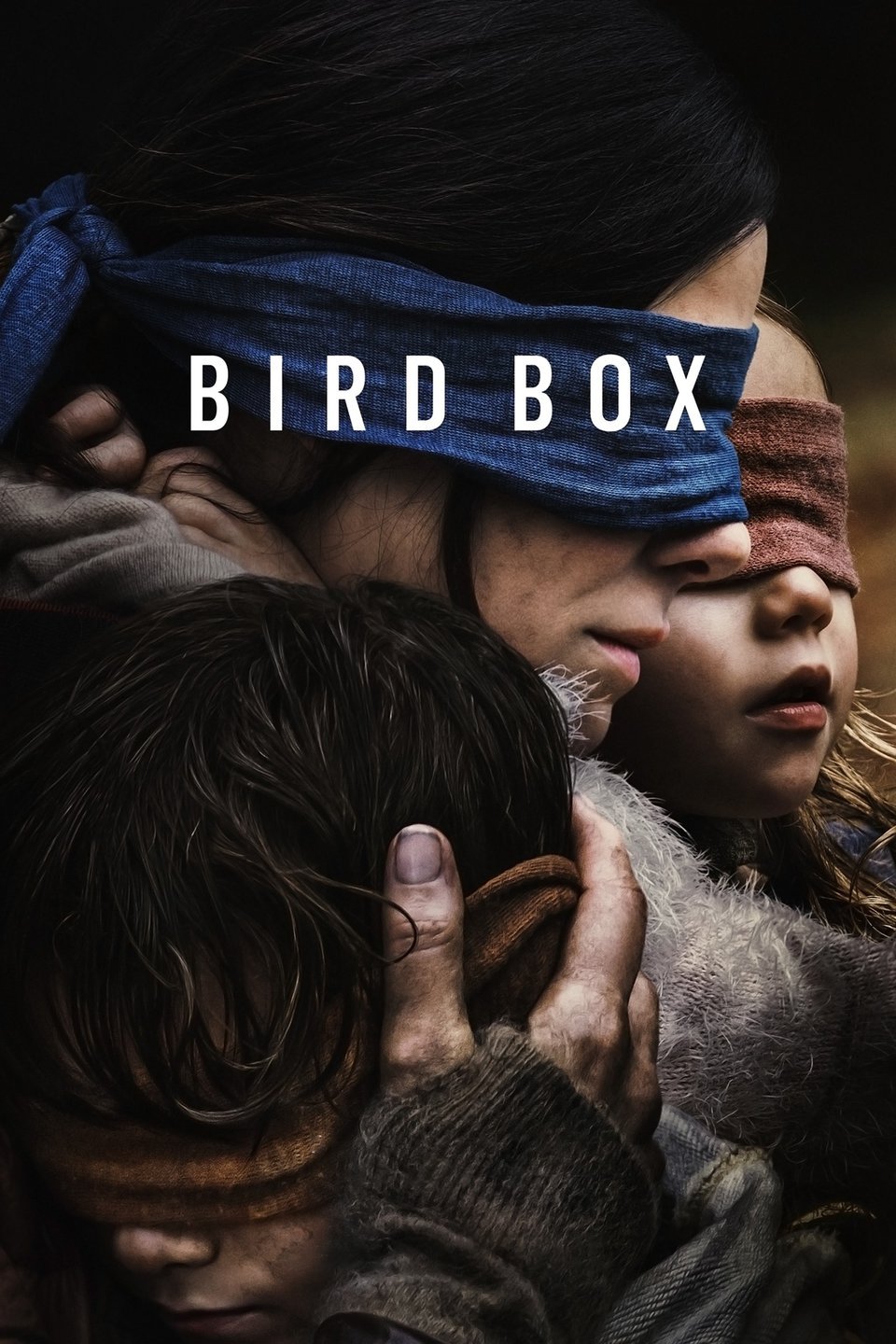 Director: Susanne Bier
Writers: Eric Heisserer (screenplay), Josh Malerman (novel)
Cast: Sandra Bullock, Trevante Rhodes, John Malkovich, Sarah Paulson, Jacki Weaver, Rosa Salazar, Danielle Macdonald, Lil Rel Howery, Tom Hollander, Machine Gun Kelly, BD Wong, Pruitt Taylor Vince
When a mysterious, paranormal force starts killing off the population, if you see it, you die. The survivors must now avoid coming face to face with an entity that takes shape of their worst fears. Searching for life and a new beginning, a woman and her two kids embark on a dangerous journey through the woods and down a river to find a place of safety and life. To make it, they'll have to cover their eyes from the evil that chases them, completing the trip blindfolded.
Rotten Tomatoes Score: 63%
8.) The Ritual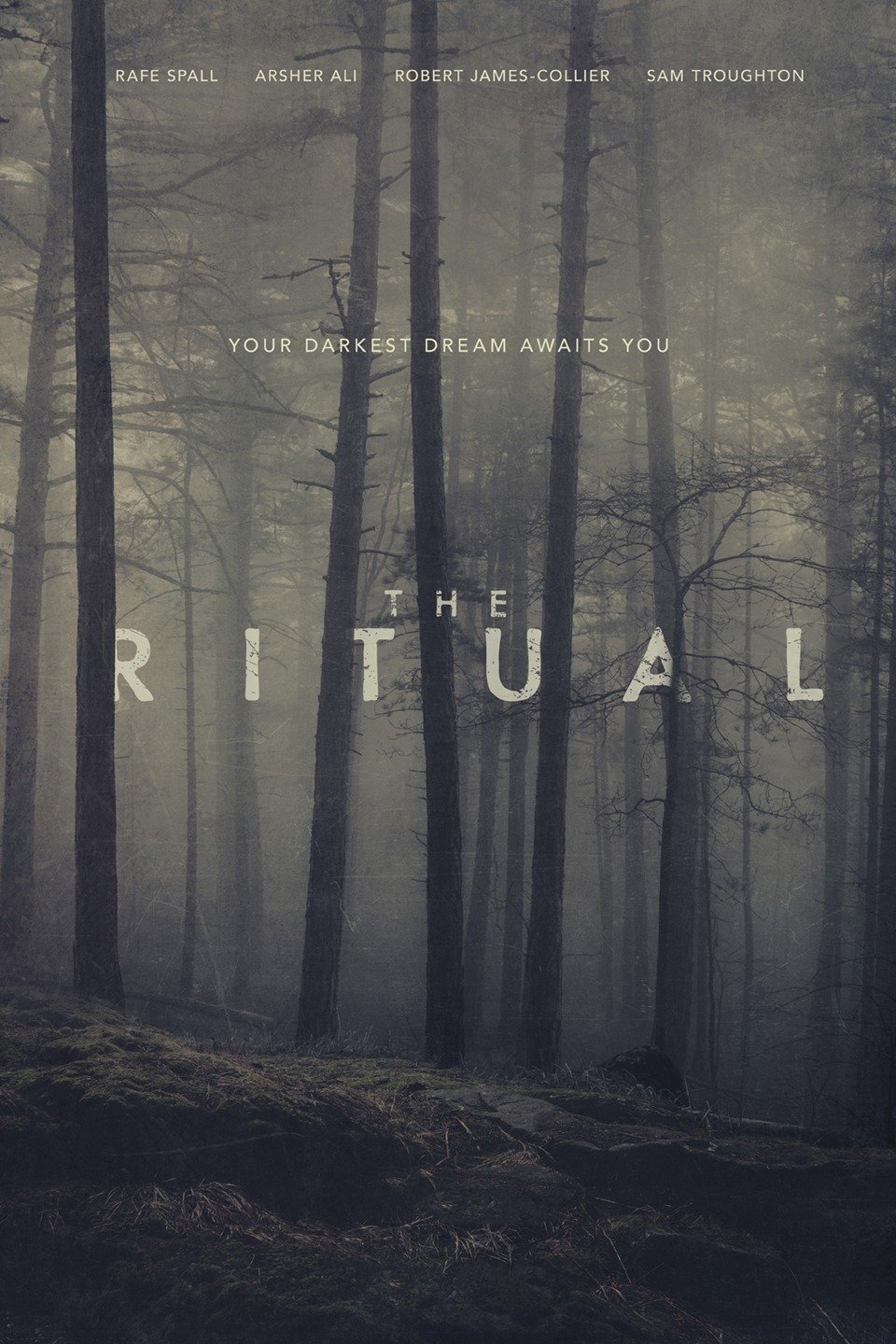 Director: David Bruckner
Writers: Joe Barton, Adam Nevill
Cast: Rafe Spall, Arsher Ali, Robert James-Collier, Sam Troughton, Paul Reid, Maria Erwolte
After the tragic death of their friend, four college friends reunite and set out to hike through the Scandinavian wilderness. However when they take a wrong turn it leads them into the mysterious forests of Norse legend, where ancient evil forces exist and stalk them throughout.
Rotten Tomatoes Score: 74%
7.) The Conjuring

Director: James Wan
Writer: Chad Hayes, Carey W. Hayes
Cast: Vera Farmiga, Patrick Wilson, Lili Taylor, Ron Livingston, Mackenzie Foy, Joey King, Hayley McFarland
Description
In 1970, paranormal investigators Lorraine and Ed Warren are summoned to the home of Carolyn and Roger Perron. The Perrons and five daughters recently moved to a secluded farmhouse, where supernatural entities have been made known. Though the manifestation seems harmless at first, but soon events take place turning the house into a nightmare.
Rotten Tomatoes Score: 85%
6.) The Ring

Director: Gore Verbinski
Writer: Ehren Kruger
Cast: Naomi Watts, Martin Henderson, David Dorfman, Brian Cox, Daveigh Chase
A videotape filled with disturbing and unsettling images, once you play it, the phone rings, telling of the viewer's death in exactly seven days. Newspaper reporter Rachel Keller, skeptical, until four teenagers all die exactly one week after watching the tape. Rachel tracks down the video and watches it, leading her to having just seven days to unravel the paranormal mystery.
Rotten Tomatoes Score: 71%
5.) Child's Play (1988)

Director: Tom Holland
Writers: Don Mancini
Cast: Catherine Hicks, Dinah Manoff, Chris Sarandon, Alex Vincent, Brad Dourif
Gunned down by Detective Mike Norris, dying murderer Charles Lee Ray uses black magic to put his soul inside a doll named Chucky, which Karen Barclay then buys for her young son, Andy. When Chucky kills Andy's baby sitter, the boy realizes the doll is alive and tries to warn people, but he's institutionalized.
Rotten Tomatoes Score: 68%
4.) The Haunting of Hill House

Director: Mike Flanagan
Writers: Mike Flanagan, Meredith Averill, Elizabeth Ann Phang, Rebecca Klingel, Jeff Howard, Charise Castro Smith, Scott Kosar
Cast: Michiel Huisman, Elizabeth Reaser, Oliver Jackson-Cohen, Kate Siegel, Victoria Pedretti
This reimagining of the Shirley Jacksn novel follows siblings who, as children, grew up in what would grow to be the most famous haunted house in the country. As adults, forced back into the past, they must finally confront it. Some ghosts lurk in their minds, others still around the Hill House.
Rotten Tomatoes Score: 93%
3.) The Witch

Director/Writer: Robert Eggers
Cast: Anya Taylor-Joy, Ralph Ineson, Kate Dickie, and Harvey Scrimshaw
In 1630 New England, panic and despair envelops a farmer, his wife and their children when the youngest son Samuel vanishes without a trace. The family blames the oldest daughter who was watching the boy at the time of his disappearance. With suspicion and paranoia mounting, twin siblings begin to point fingers at the eldest, accusing her of witchcraft.
Rotten Tomatoes Score: 90%
2.) Rosemary's Baby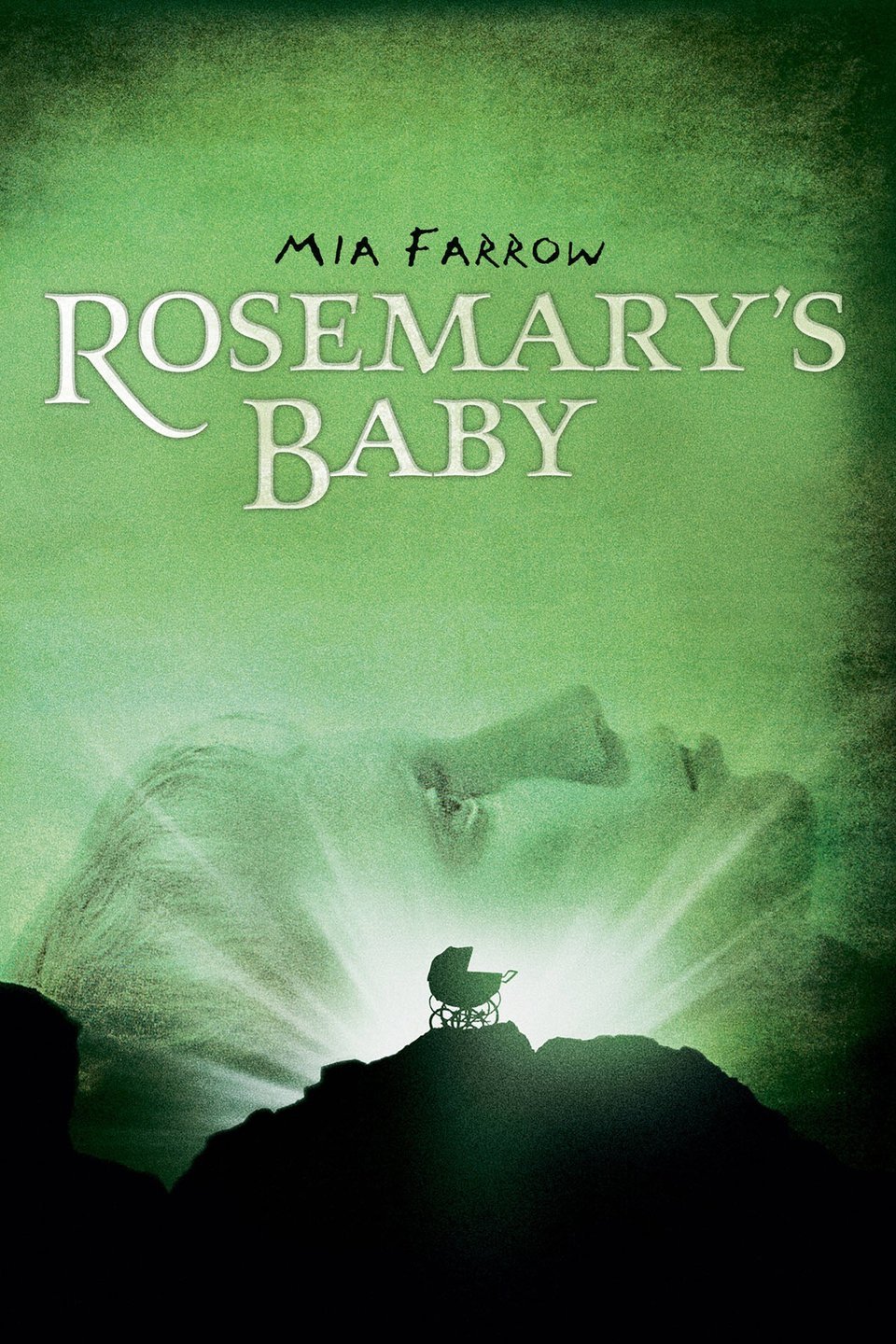 Director: Roman Polanski
Writers: Ira Levin
Cast: Mia Farrow, John Cassavetes, Ruth Gordon, Sidney Blackmer, Maurice Evans, Ralph Bellamy, Angela Dorian, Clay Tanner, Charles Grodin
A young wife believes that her child is not of this world. Waifish Rosemary Woodhouse and her husband Guy move to a NYC apartment building with an ominous reputation and odd neighbors. When Rosemary gets pregnant she becomes isolated, and the truth is revealed once she gives birth.
Rotten Tomatoes Score: 97%
1.) Veronica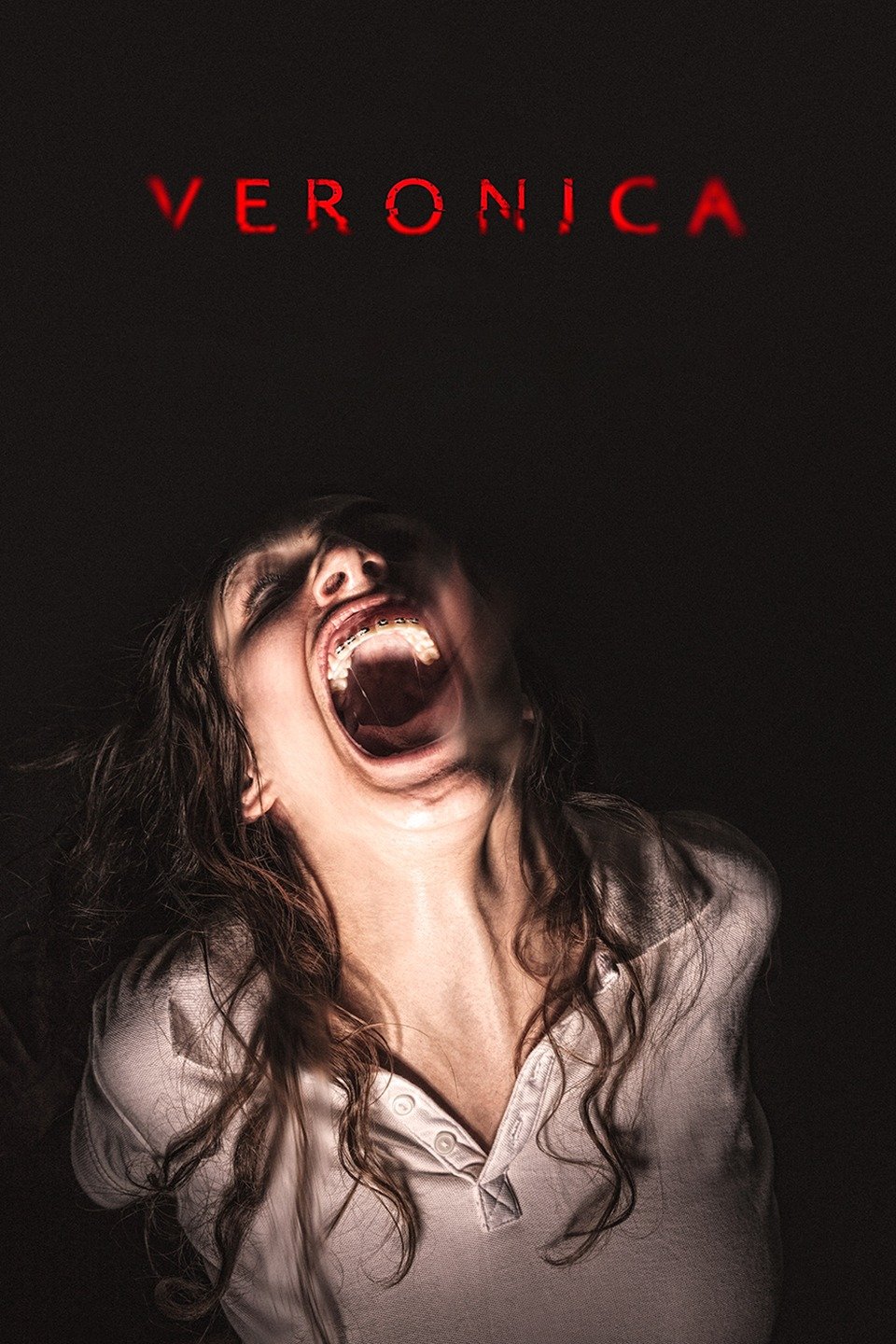 Director: Paco Plaza
Writers: Fernando Navarro
Cast: Sandra Escacena, Bruna Gonzalez, Claudia Placer, Ivan Chavero, Ana Torrent, Consuelo Trujillo, Sonia Almara, Carla Campra
During a solar eclipse, Verónica and her friends want to summon the spirit of Verónica's father using an Ouija board. However, during the session she loses consciousness and soon it becomes clear that evil demons have arrived. Stalking Veronica and her friends, things take a drastic turn for the worse.
Rotten Tomatoes Score: 90%