Puzzle Box Horror's book recommendation of the week is Black Stars Above from Nightfall, an imprint of Vault Comics.
Black Stars Above is written by Lonnie Nadler, illustrated by Jenna Cha, colored by Brad Simpson, and lettered by Hassan Otsmane-Elhaou.
Synopsis
LET THE BLACK STARS GUIDE YOUR WAY.
The year is 1887 and a storm brews. Eulalie Dubois has spent her entire life tending to her family's trapline, isolated from the world. A chance at freedom comes in the form of a parcel that needs delivering to a nameless town north of the wilderness. Little does Eulalie know, something sinister hides in those woods and it yearns for what she carries. A chilling historical cosmic horror tale of survival from the deranged minds of Lonnie Nadler (The Dregs, Marvelous X-Men) and debut artist Jenna Cha.
Collects the complete five issue series. 152 pages.
Review
"A sterling example of elevated horror in comics."

Newsarama
"An exemplary creative work that shows the heights a work can reach when creators pay respect to the work that inspired them."

AiPT
"Sublime literary horror that channels the best of weird fiction. If you're looking for something that expands on the work of Lovecraft – look no further. Fans of Alan Moore will eat this up. Beautiful, stunning, and haunting work by Cha throughout. Easily the best horror comic of the year."

Zac Thompson, author of Come Into Me and I Breathed a Body
"I love the way the story is told and the strong cosmic horror elements. The format of narration-through-journal-entries gives it the feel of an old school text-based horror game. There are so many bizarre and unsettling scenes, plus a constant layer of dread blanketing the tale like snow. It's a massive metaphor about coming of age, going out on one's own, and identity – and yet it's also so much more. Highly recommend!"

Ben Long, reviewer at @reading.vicariously
To read the full review, click here!
Black Stars Above is available now at Horror Hub Marketplace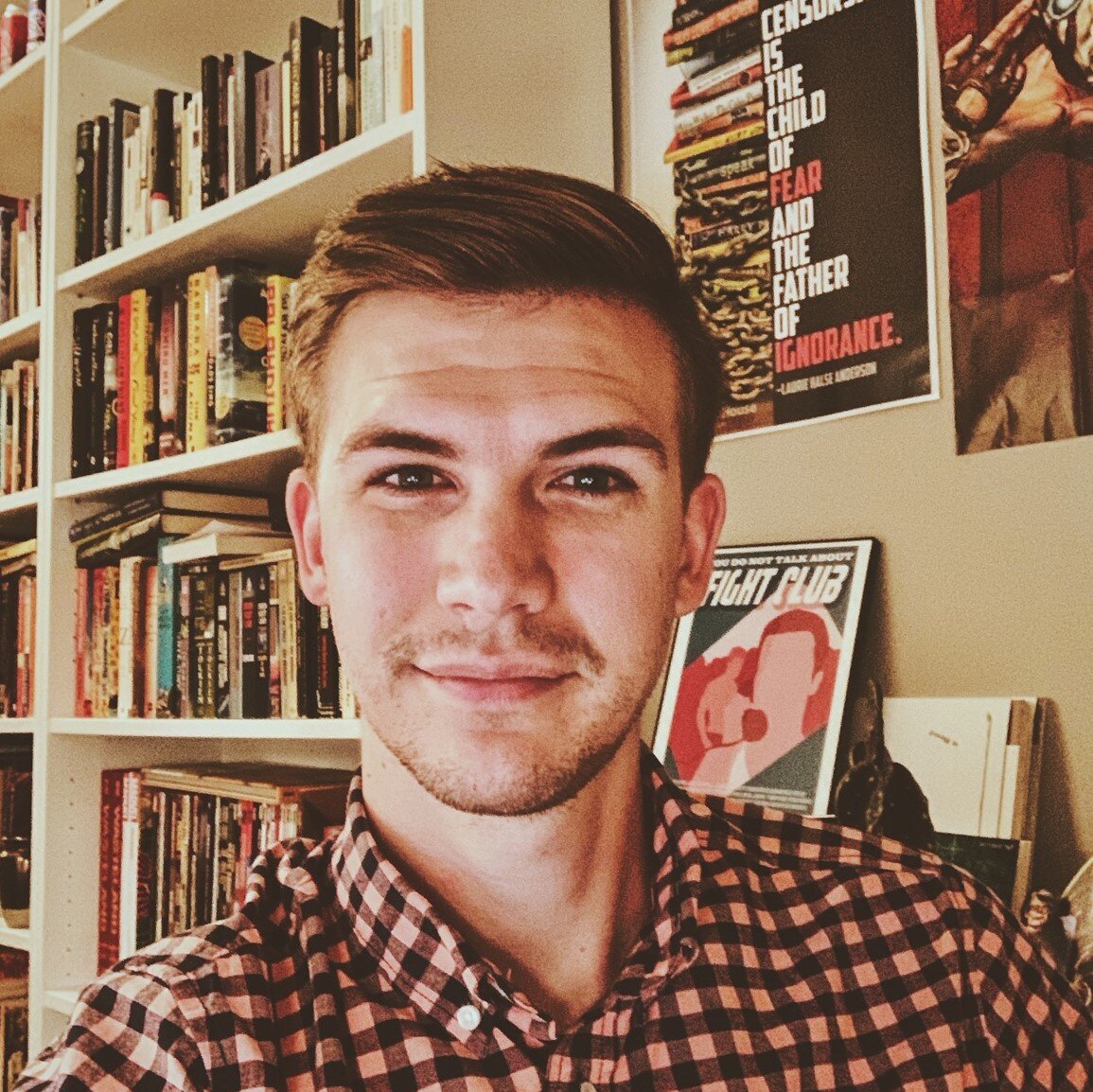 Ben's love for horror began at a young age when he devoured books like the Goosebumps series and the various scary stories of Alvin Schwartz. Growing up he spent an unholy amount of time binge watching horror films and staying up till the early hours of the morning playing games like Resident Evil and Silent Hill. Since then his love for the genre has only increased, expanding to include all manner of subgenres and mediums. He firmly believes in the power of horror to create an imaginative space for exploring our connection to each other and the universe, but he also appreciates the pure entertainment of B movies and splatterpunk fiction.
Nowadays you can find Ben hustling his skills as a freelance writer and editor. When he's not building his portfolio or spending time with his wife and two kids, he's immersing himself in his reading and writing. Though he loves horror in all forms, he has a particular penchant for indie authors and publishers. He is a proud supporter of the horror community and spends much of his free time reviewing and promoting the books/comics you need to be reading right now!