Puzzle Box Horror's book recommendation of the week is Tome by Ross Jeffery.
Ross Jeffery is the Bram Stoker nominated and Splatterpunk Award nominated author of Tome, Juniper & Tethered. He's also a Bristol based writer and Executive Director of Books for STORGY Magazine. Ross has been published in print with with a number of anthologies. His work has also appeared in various online journals. Ross lives in Bristol with his wife (Anna) and two children (Eva and Sophie). You can follow him on Twitter here: @Ross1982
Synopsis
Juniper Correctional, jokingly abbreviated to JC, a dark jewel in the crown of the godawful American prison system, where the very worst of Juniper rot for life-sentences that seem to stretch forever. In this hell-on-earth, it's hard to tell most days who is worse: the inmates or the corrupt guards that enact the will of the monomaniacal Chief Warden Fleming. Fleming is a fallen star, a once bright-minded leader who turned the prison around, now hiding a terrible secret eating him away from the inside, a secret he'll do anything to cover up. But Fleming has problems, problems that threaten to unveil his secret. There is killer among those housed at Juniper Correctional. Inmates keep turning up dead, murdered in ungodly ways, but nobody knows how or why. The only thing that connects them is a nameless book from the prison's library.
Review
"So what were my favourite things about this particular story? Well something that I loved, was the little nods to the horror community. Both Joshua and Gemma Amor, another fellow West Country author, got a shout-out and there were a few little nuggets like that. Those meta references always make me smile, an if a normie was to read it, you never know, they might just go and google their name and hence, a new fan is born. I also really liked the fact that Ross wasn't afraid to get right down to the nitty gritty with some of the gore. We had blood and viscera a plenty and I love that! Yes I know, horror doesn't have to be in your face to fill you with dread but gimme some ghoulish gutting scenes and I'm in heaven – or hell haha."

Janine Pipe, author of Twisted: Tainted Tales
"If you like the perverse mystery of Fincher's Se7en (but with demons), the violent prison setting of Brawl in Cell Block 99, or the literary quality and bleak humanity of much of Cormac McCarthy's writing, then you will absolutely enjoy this! The characters, though immensely flawed, are all fascinating and multifaceted. The story line is full of twists and scenes I will never forget."

Ben Long, reviewer at @reading.vicariously
To read the full review, click here!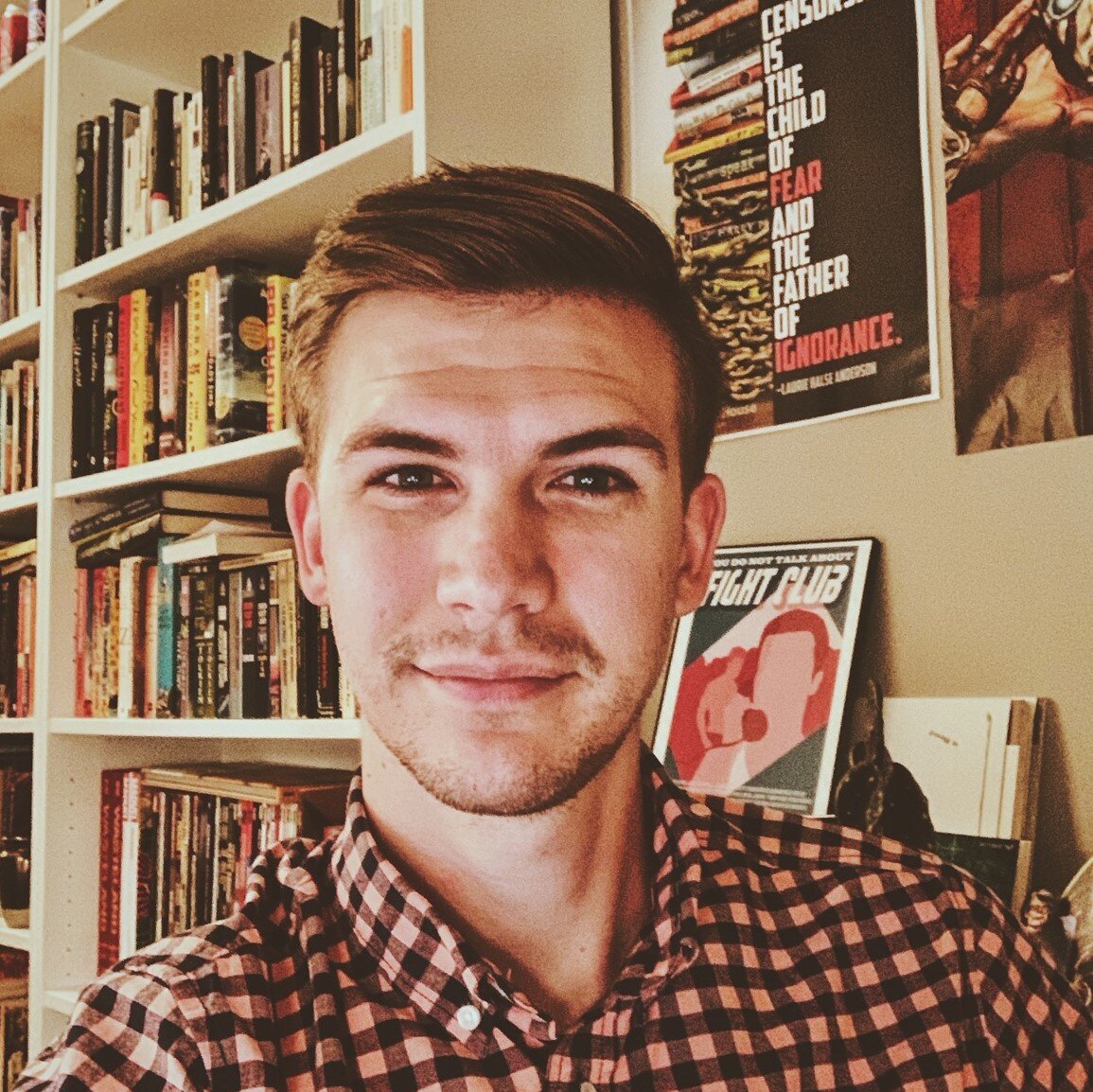 Ben's love for horror began at a young age when he devoured books like the Goosebumps series and the various scary stories of Alvin Schwartz. Growing up he spent an unholy amount of time binge watching horror films and staying up till the early hours of the morning playing games like Resident Evil and Silent Hill. Since then his love for the genre has only increased, expanding to include all manner of subgenres and mediums. He firmly believes in the power of horror to create an imaginative space for exploring our connection to each other and the universe, but he also appreciates the pure entertainment of B movies and splatterpunk fiction.
Nowadays you can find Ben hustling his skills as a freelance writer and editor. When he's not building his portfolio or spending time with his wife and two kids, he's immersing himself in his reading and writing. Though he loves horror in all forms, he has a particular penchant for indie authors and publishers. He is a proud supporter of the horror community and spends much of his free time reviewing and promoting the books/comics you need to be reading right now!