I don't read nearly enough poetry, and I review even less of it. In fact, only recently was it brought to my attention that "dark poetry" is a sub-genre (and one that I need more of in my life). For readers like me Christina Sng's A Collection of Dreamscapes is the perfect introduction into this macabre literary form!
This absorbing and haunting collection of poems is grouped into five sections: The Love Song of Allegra, Fairy Tales, All the Monsters in the World, The Capacity of Violence, and Myths and Dreamscapes. Below I will give some brief thoughts on each section.
The Love Song of Allegra
This section contains 17 poems that give us glimpses into a fantasy world of war, betrayal, and revenge. It's a creation myth, oral history, action/adventure story, and epic battle of good vs evil (or humans vs demons) all rolled into one and set nicely in the same vein as traditional classic myths and legends. At its core is a violent, gruesome, and vivid tale of vengeance, and I like how the poems mostly focus on specific characters and scenes, while also hinting at the larger world/story surrounding them. My only complaint is I wanted to know more about this world, these characters (like the warrior Mephala or Margritte, the daughter of fire and ice), and what all happens next. Some favorites include "The Child Who Would Be Queen, "The King Who Became a Sycophant," and "Lifegiver".
Fairy Tales
This section contains 15 poems that all function as sorts of "fractured" fairy tales, based on stories we know and love, but with twists and dark deviations. There's Little Red Riding Hood, whose first encounter with the wolf launches her young career as a monster hunter, a toughened orphan facing werewolves and much more. There's Beauty, who becomes mother to Rapunzel, and the Beast, who devolves into an abusive husband. There's the continuation of this tale where Rapunzel escapes captivity to hunt down her father and seek her revenge. And there are plenty more dark parodies to enjoy, including versions of Jack and the Beanstalk, Hansel and Gretel, Sleeping Beauty, The Little Mermaid, and an intriguing and humorous twist on "Snow White" that has been updated to modern times and technology. Some favorites include "Snow," "Always a Beast," and "Beauty Sleeps for a Century".
All the Monsters in the World
This section contains 15 poems about, unsurprisingly, monsters. However what is surprising is just how tender, beautiful, and forlorn some of the poems are. Sng explores our conception of what a monster is and examines the term from every angle. There is much variety here, be the cruel creatures human or otherwise. The stories shift perspective and some of the most interesting poems are the ones that are written from the point of view of the monster, causing us to feel an empathy we might not have otherwise. It was in this section that I really began to think of Sng's magical ability to hook us in and engage with just a single poem, springing characters and circumstances to life in a matter of lines. I also noticed the author's tendency (and joy) at placing some sort of twist or "reveal" at the end of her poems. Some favorites include "The Monsters Within," "Memoirs in the Dark," "Concepts," and "Into the Tall Grass".
Puzzle Box Horror may earn a commission when you buy through links on our site.
The Capacity of Violence
This section contains 17 poems of grim and ghastly brutality. Though previous sections have contained violence, the ante is certainly upped in this segment. There's a variety of perspectives, from victim to bystander to captor to killer, and the acts of violence are carried out in numerous ways. Cruelty is committed by loved ones, by random aggressors, and even by the recently deceased. There are stories of sacrifice and stories of being scarified. A running motif seeks to answer the questions What will we do to protect the ones we love? and What lengths will we go to seek revenge?. Some favorites include "Mortal Life," "The Deer," "The Tooth Collector," and "A Future Without Fear".
Myths and Dreamscapes
This final section contains 20 poems that are, admittedly, hard to categorize (as perhaps the title would imply). They are tales that span time and space. Tales of creation and destruction, of chaos and rebirth. They incorporate characters and events from Greek mythology, fantastical dreamworlds, and new and exciting lands of adventure. The stories are woven by a connective thread of journeys, exploration, and the desire to escape (by choice or by necessity) to a better place. Some favorites include "Starlight, "Future World," and "The New World".
A Collection of Dreamscapes is an excellent collection of poetry, full of poems that are worth reading over and over. Needless to say the beautifully descriptive language and fervent imagination of the author make for wonderful stories. Their cruelty, brutality, and violence clearly put the collection as a whole in the category of "dark poetry," but that's not to say there aren't also stories of grace, love, and redemption. Christina Sng is a master at getting right to your heartstrings, whether the poem is an epic narrative or a short snippet of a particular moment. My only real complaint is that I'm often left hanging and wanting to know more about the characters and worlds that are being created only to end several stanzas later (that and the fact that occasionally some poems come across a little too formulaic/generic). But I still highly recommend this, and I think there's a little something everyone could enjoy as the collection overall has a wonderful blend of style, stories, and genres.
A Collection of Dreamscapes is available now from Raw Dog Screaming Press.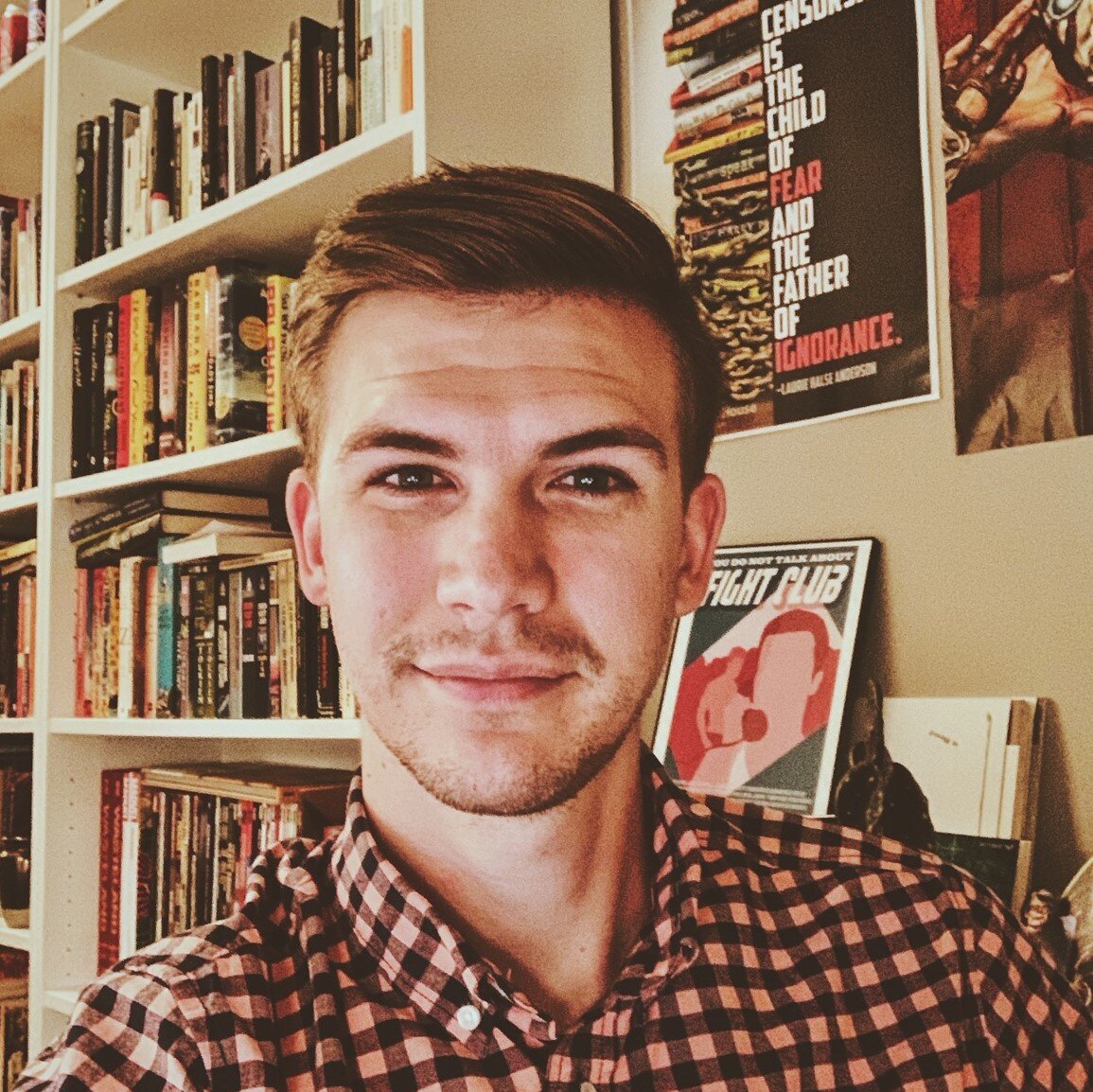 Ben's love for horror began at a young age when he devoured books like the Goosebumps series and the various scary stories of Alvin Schwartz. Growing up he spent an unholy amount of time binge watching horror films and staying up till the early hours of the morning playing games like Resident Evil and Silent Hill. Since then his love for the genre has only increased, expanding to include all manner of subgenres and mediums. He firmly believes in the power of horror to create an imaginative space for exploring our connection to each other and the universe, but he also appreciates the pure entertainment of B movies and splatterpunk fiction.
Nowadays you can find Ben hustling his skills as a freelance writer and editor. When he's not building his portfolio or spending time with his wife and two kids, he's immersing himself in his reading and writing. Though he loves horror in all forms, he has a particular penchant for indie authors and publishers. He is a proud supporter of the horror community and spends much of his free time reviewing and promoting the books/comics you need to be reading right now!