Ghostface has had many identities from the original Scream to Scream 6 2023, here are all the scream killers.
The Ghostface killer became a horror film icon the moment he, she or sometimes they first appeared in 1996's "Scream," terrorizing Sidney Prescott (Neve Campbell) and the residents of Woodsboro. Since that Wes Craven classic has been released there have been 5 movies in the franchise. Each new and arguably clever Scream killer has had their mysterious identity revealed in the end of the film with varying responses from audiences. Much like Scooby Doo we all await the removal of the infamous Ghostface Scream Killer mask.
Scream 6 Killers (2023)
Scream 6 takes us to NYC where Tara has enrolled in college and Sam (billy Loomis's daughter) has followed her half sister to protect her from future variations of Ghostface. Following our classic whodunnit format Scream 6 still manages to bring some fresh ideas and twists to the now notable franchise. In the end we have 3 killers in Scream 6.

Wayne Bailey, Quinn Bailey and Ethan Landry are the 3 killers in Scream 6. Quinn is a roommate who found the sisters through a local apartment ad as is Ethan who befriended and became roommates with Scream 5 survivor Chad. Finally, Wayne Bailey (Quinn and Ethan's father) is a NYC police detective.

The killers connection to Sam and Tara in Scream 6 is that Wayne Bailey, Quinn Bailey and Ethan Landry are related to Ritchie (Scream 5 killer). They have come to take revenge on Sam for dispatching him in the previous film.
Scream (2022) Killers aka Scream 5
Scream 5 picks up in Woodsboro 11 years after Scream 4. The characters have had an entire decade of normal life since the last killers were taken care of. Dewey and Gail have divorced and Dewey has taken to the bottle. Sidney has children and a life of her own far away from Woodsboro. With calm comes the innevitable storm though.
The release of Stab 8 has fans furious with deviations from the original plot and the introduction of ridiculous new weapons and characters. And Ghostface is determined to re-write this as a proper requel.
Ghostface re-emerges bringing the original characters back together. As a requel requires a sacrifice of an original character, Dewey does not make it through this film.
Amber Freeman and Richie Kirsch are the Scream 2022 or Scream 5 Killers
The killers from Scream 5 are reveled as Amber and Richie two fanatic fans of the Stab movie that have taken the requel into their own hands. They attempt to frame Sam Carpenter (turns out this is Billy Loomis's daughter from Scream 1) but ultimately meet the usual demise.

Scream 4 (2011) Killers

Scream 4 2011 was a bit of surprise since the trilogy had been completed with Scream 3 in 2000. Wes Craven and much of the original cast announced in 2010 that Scream 4 (Scre4m) was a go and we got another chance to see the Ghostface slasher in action. Scream 4 aka Scre4m performed a bit better with audiences than Scream 3. Receiving a decent 60% on Rotten Tomatoes.
Scream 4 is fun, but more clever-clever than fiendishly ingenious

Philip French Guardian
Sidney Prescott, in order to get over the trauma of the Ghostface Killer's murderous rampage a decade earlier, has written a self-help book. She returns to Woodsboro for her book tour and reconnects with old friends Gale Weathers and Sheriff Dewey. Sidney's arrival home sparks Ghostface's return, putting Sidney and everyone she loves in danger.
Jill Roberts and Charlie Walker are Scream 4's Killers.

This time around it is Sidney's niece, Jill Roberts who dons the Ghostface mask and costume. Jill's homicidal rampage is the result of growing up with the infamous Sidney and always being second to her epic tragedies and life. Her jealousy overcomes her so she decides to become the next Scream Killer. Like Billy, she betrays her co-murdered, Charlie Walker by stabbing him in the heart. Albeit more successfully than Billy did with Stu in the original.
In the closing scenes Sidney shoots Jill in the hospital even though reporters claim that Jill is the only one to survive the massacre. Did Jill somehow survive and will make a re-appearance in Scream 2022? We'll find out January 14th!
Scream 3 (2000) Killer

Scream 3, the finale of the trilogy had a rough go with fans receiving abysmal scores on Rotten Tomatoes and other review sites. This was originally meant to be the final movie, however 10 years later Ghostface returned in Scream 4 and now in 2022 we have Scream 5 or Scream 2022 coming out. You just can't keep Ghostface down!
The cast is good. And so are director Wes Craven's inventive stagings of these set-tos. Not so good is the absence of hip cross-references to the classic horror tropes.

Richard Schickel – TIME Magazine
Scream 3 picks up in Hollywood where Stab 3 is being shot, with Gale Weathers and Dwight Riley on set as advisors to director Jennifer Jolie. Ghostface, who has other plans, decides to kill the cast in the order of the screenplay. Sidney aka Sid Prescott comes out of seclusion to help solve the mystery and stop the latest Scream Killer.
Roman Bridger is Scream 3's Killer

Scream 3's killer is discovered to be Roman Bridger Sidney's half brother. Turns out her mother had another child when she herself was an actress in Hollywood. Side note – Sidney's parent's infidelity has certainly fueled this franchise.
Roman Bridger is the first Scream Killer to act alone. He is driven by jealousy of Sid's fame. In the end he dies much like Billy in the first Scream.. shot in the head after several dramatic final attempts at Sid's life.
Scream 2 (1997) Killers

The horror comedy sequel did not disappoint. Kevin Williamson, who wrote the trilogy, provided a five-page outline for the sequel to Scream when auctioning his original script, hoping to entice bidders with the potential of buying a franchise. So, that worked out really well. Scream 2 fell just short of the original earning 172 million, which is a huge accomplishment for a sequel. Especially one behind such an epic release.
The rest of the cast of disposable archetypes deadpanned about why "sequels suck" — a particularly funny joke, since this one didn't.

Chris Nashawaty – Entertainment Weekly
Sidney and tabloid reporter Gale Weathers survived the events of the first "Scream," but their nightmare isn't over. When two college students are murdered at a sneak preview of "Stab," a movie based on the events from the first film, it's clear a copycat killer is on the loose. Sidney and Gail, as well as fellow survivors Deputy Dewey and Randy have to find out who is behind this new murder spree, before they all end up dead.
Mrs. Loomis (Debbie Salt ) and Mickey Altieri are the Killers in Scream 2

Mrs. Loomis aka Debbie Salt uses film student Mickey Altieri who wants to be caught so that he can blame violent horror movies for his crimes. Sound familiar? Mrs Loomis blames Sidney for Billy's death in the original Scream and she plots out her revenge with the impressionable Micky. Seems the Loomis family really know how to charm accomplices. Neither killer make it out alive though and Sidney lives to fight another 3-4 movies.
Scream (1996) Killers

Well this was epic was it not? Loaded with twists and turns this whoidunit slasher mystery crossover breathed new life into the genre. The 80's were the slasher golden era and by the end of the 90's slasher flicks were headed straight to video, but leave it to none other than Wes Craven to bring something a little different to the table. Scream performed extremely well with audiences, especially for a slasher flick. . And it was the birth of the now infamous Ghostface Killer.
Through reinvention and self-awareness, Scream brought the slasher genre to new, fun, and bloody heights.

Kristy Strouse Wonderfully Weird and Horrifying
The sleepy little town of Woodsboro just woke up screaming. There's a killer in their midst who's seen a few too many scary movies. Suddenly nobody is safe, as the psychopath stalks victims, taunts them with trivia questions, then rips them to bloody shreds. It could be anybody…
Billy Loomis and Stu Macher are the original Scream Killers

Billy sets out to take revenge on the Prescott family who he blames for his parents splitting up and his mother abandoning him. Both Sidney and her father are to die for her father's affair with Billy's mother that drove her away. In a complex plot, including framing a side character Cotton Weary for the murders, Billy and Stu go on a murderous rampage in the quaint town of Woodsboro. Stu has little excuse aside from being influenced by the charismatic Billy. Their demise is epic, but the Ghostface costume they use becomes the thread for the next 4 movies.
Ghostface has already gone down in history. You can find the costumes everywhere these days and in 2022 we expect that trend to continue. Once we know how Scream 2022 ends we will update this list. Is that really going to be the end or are we going Jason, Freddy or Michael Meyers here? TBD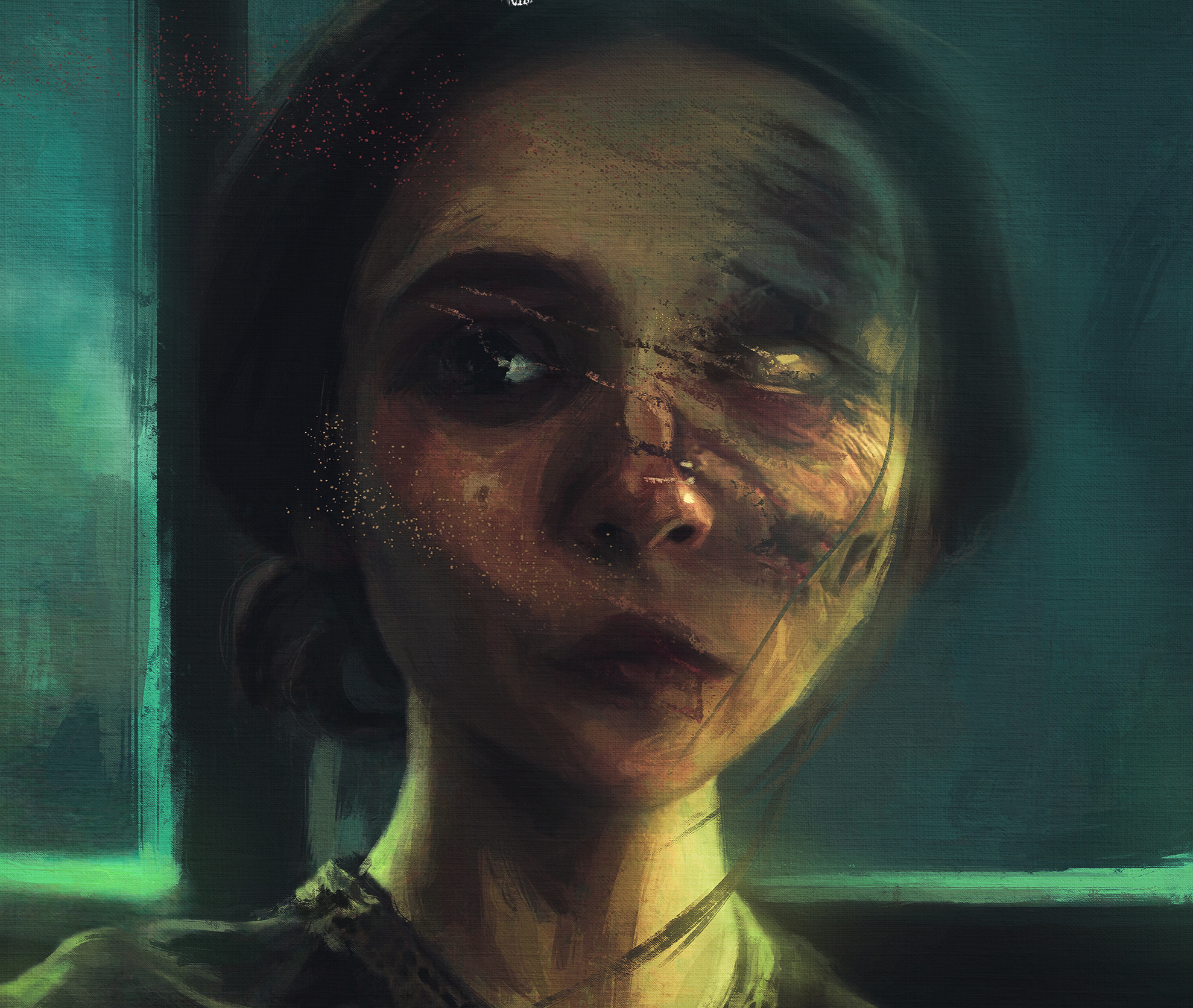 Tritone's love of horror and mystery began at a young age. Growing up in the 80's he got to see some of the greatest horror movies play out in the best of venues, the drive-in theater. That's when his obsession with the genre really began—but it wasn't just the movies, it was the games, the books, the comics, and the lore behind it all that really ignited his obsession. Tritone is a published author and continues to write and write about horror whenever possible.